Washington: Public advocates seek to end corporation's coal plant pollution


Public advocates seek to end
corporation's coal plant pollution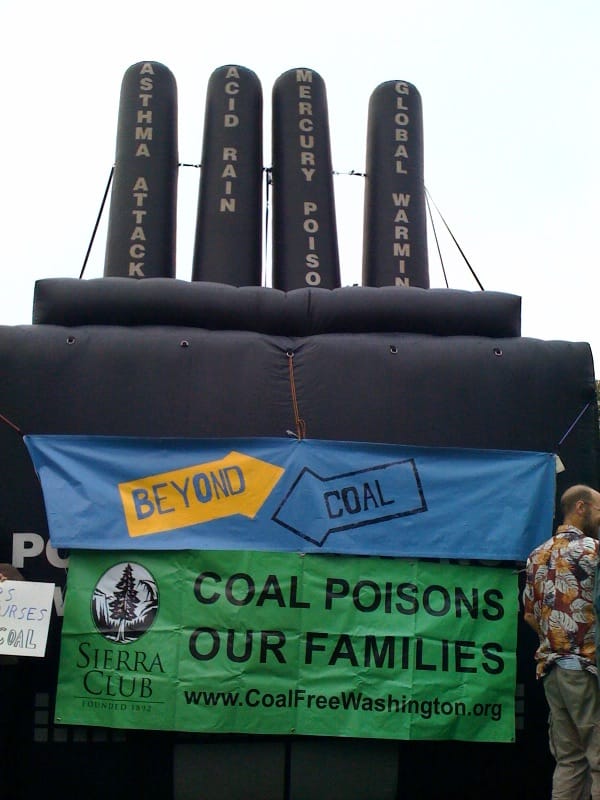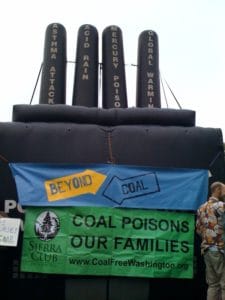 Washington's public-interest community met with the Governor's office in early September, learning that discussions between the Governor's office and Centralia coal plant owner TransAlta have broken down because Washington state cannot afford to guarantee the foreign corporation's profits as it transitions the plant away from coal to gas and wind.
Public-interest advocates intend to pursue legislation to remove the TransAlta coal plant's $5 million-a-year sales tax exemption and amend the emissions performance standard to make it apply to existing polluters – thus effectively banning coal combustion at the Centralia facility. In addition, this legislation would address economic development in Lewis County, where the plant is located, and assistance to the workers there.
NWEC staff and member groups are participating in the update of the state's energy strategy. A draft has been released that focuses on consumption data and includes policy/action options for the state Department of Commerce. The Coalition is submitting written comments. Public hearings were held in Spokane and Tacoma in October.
The Washington Utilities and Transportation Commission (WUTC) issued its final order on Puget Sound Energy's use of revenue from selling its renewable energy credits. The order says the income should go back to ratepayers with two exceptions, including $2.3 million for low-income energy efficiency and energy-related repair projects to be spent in 2011. This is less than the amount originally set aside for low income, but the good news is that the WUTC recognized that energy-related repairs as part of the utility's low-income conservation program should be covered by PSE's regular tariff.
PSE has joined Avista Utilities and Tacoma Power in the NWEC's Efficiency Works! sticker campaign, which recognizes businesses that participate in utility energy efficiency programs by providing them with window stickers that read, "This business is saving energy."
Don André, Washington Caucus chair
Read the Oregon report for more on the efforts to get the Northwest off coal.