---
Seattle office, (206) 621-0094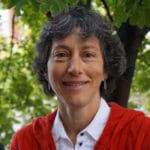 Nancy Hirsh
Executive Director
Phone: (206) 621-0094
Nancy Hirsh is Executive Director for the NW Energy Coalition. Nancy directs the Coalition's efforts to enhance investments in energy efficiency, renewable resources, and energy services for people of lower-income through work with utilities, commissioners, regulators, and policy-makers. She serves on the board of Renewable Northwest.  From 1996 through 2014 she served as the Coalition's policy director.  Before joining the Coalition, she spent twelve years in Washington, DC working on national energy policy issues for the Environmental Action Foundation and the National Wildlife Federation. She lives in Seattle with her husband, children and dog.  When not advocating clean energy solutions, she is an avid backpacker and hiker.
---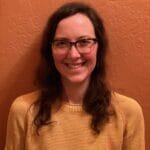 Lauren McCloy

Policy Director
Phone: (253) 365-9679
Lauren McCloy joined the NW Energy Coalition as Policy Director in 2021. Previously, Lauren worked as Senior Policy Advisor to Governor Jay Inslee, Washington State, where she led and managed a broad range of issues in support of the Governor's energy agenda. Prior to serving in that role, Lauren was the Legislative Director for the Washington Utilities and Transportation Commission (UTC), where she was the commission's liaison to the state Legislature and the Governor's office and was responsible for developing and coordinating the UTC's legislative activities. Lauren was previously a policy advisor at the UTC, where she advised commissioners on energy policy and legislative issues starting in 2014. Before joining the UTC's policy staff, Lauren worked as a Compliance Investigator in the UTC's Consumer Protection Division. She has experience working for the Washington state Senate Ways and Means Committee and several non-profit organizations focused on renewable energy, energy efficiency, and consumer advocacy. Lauren has a B.A. from the University of North Carolina at Chapel Hill and an M.S. in International Development from Tulane University Law School.
---
Senior Policy Associate
Phone: (206) 621-0094
Amy joined the Coalition in 2017, where she focuses on energy efficiency policies and programs that lower climate emissions from buildings and reduce residents' energy burden. Prior to joining the Coalition, Amy worked as a consultant on various environmental and energy issues for utilities, governmental agencies, and nonprofits. She holds a Master's in Public Administration from the University of Washington and Bachelor's degrees from North Carolina State University.
---
Annabel Drayton
Policy Associate
Phone: (206) 621-0094
Annabel joined the Coalition in 2019 to support transportation electrification and carbon policy work. Before moving to Seattle, Annabel worked in California at the Ventura County Regional Energy Alliance and as a Local Government Commissions, CivicSpark Climate Fellow. Her work included developing greenhouse gas inventories for local jurisdictions and local emission reduction measures. Annabel holds a BA in Anthropology and Sustainability Leadership from Penn State and spends her free time practicing yoga, hiking and climbing.
---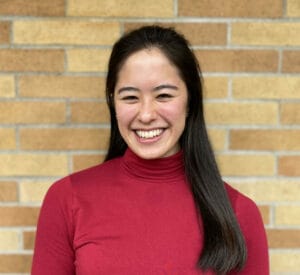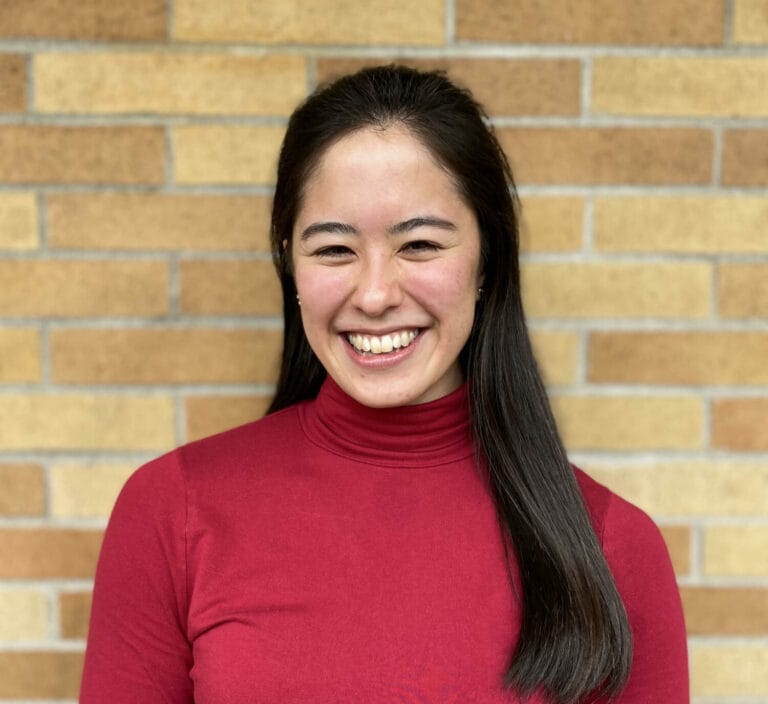 Charlee Thompson

Policy Associate
Phone: (253) 365-9679
Charlee joined the Coalition as a Policy Associate in June 2022. She is passionate about using science and policy to have a meaningful impact on the environment and underserved communities. She has worked for electric utilities and energy and clean mobility nonprofits performing data analysis, research, and advocacy. Charlee hopes to dedicate her career towards the clean energy transition and climate change mitigation in the Pacific Northwest. She has an M.P.A. in Environmental Policy & Management from the University of Washington and a B.S. in Civil Engineering from the University of Illinois. In her free time, she enjoys weightlifting, running, hiking, writing, and new experiences!
---

Kat Plimpton
Outreach Manager
Phone: (206) 621-0094
Kat joined the Coalition in 2015 after interning with the Coalition in 2014. Prior to joining the Coalition, she worked with a variety of non-profit organizations including the YMCA, Cancer Research and Biostatistics, and Climate Solutions. She holds a bachelor's degree in political science from Northwestern University, and in 2015 she completed her master's degree in public administration and her environmental management certificate at the University of Washington.
---
Chris Connolly
Communications & Events Coordinator
Phone: (206) 621-0094
Chris joined the Coalition in 2022, where he leads the Coalition's communications and event planning. Prior to joining the Coalition, Chris worked with the Endangered Species Coalition on the Snake River Restoration campaign. Chris has also managed a Seattle City Council campaign and helped pass several clean energy bills in Washington State with Environment Washington. He holds a BS in Environmental Science from the University of Notre Dame.  
In his free time, Chris enjoys exploring mountains via skiing or backpacking, tasting the newest local craft beer, and cheering on his hometown team, the New England Patriots, to inevitable victory. 
---
Portland office
Fred Heutte
Senior Policy Associate
Phone: (503) 757-6222
Fred came on board in February 2011, and is very pleased to be involved with the Coalition again after being a co-founder and board member in the 1980s.  He has a background in energy and climate policy and worked at several firms involved with energy efficiency program evaluation in the Northwest and nationally.  He later formed a database services business assisting nonprofit groups around the country.  He has been active in the Sierra Club's national energy and climate effort and leads their delegation at the UN climate conferences, and currently serves on the board of the Citizens Utility Board of Oregon.
---
Marli Klass
Energy and Environmental Justice Policy Associate
Phone: (206) 621-0094
Marli joined the Coalition as an Energy and Environmental Justice Policy Associate in 2021. Before joining the Coalition, she worked as a law clerk at Bonneville Power Administration. Her work at Bonneville included working on a broad range of legal issues regarding electricity generation and transmission. Marli has also worked for Crag law center, where she gained invaluable experience in environmental litigation. As a Palauan woman, she has also worked extensively within her community doing energy and environmental outreach. Marli holds a B.A. in Environmental Studies and Pre-Law from the University of Hawaii and a J.D. from Lewis and Clark Law School, where she primarily focused on energy, innovation, and sustainability law.
---
Montana office
Diego Rivas
Senior Policy Associate
Phone: (406) 461-6632
Diego joined the Coalition team in January 2010 after working on climate change issues at the federal level with Montanans for a Healthy Climate. Diego is also the owner of Play On Soccer, a soccer retail store in downtown Helena.
He enjoys spending his free time in Montana's beautiful backcountry, traveling in Latin America, or playing any sport remotely competitive.
---