Staff
Seattle office, (206) 621-0094
Nancy Hirsh, Executive director
Sean O'Leary, Communications director
Joni Bosh, Senior policy associate
Kat Plimpton, Outreach manager
Lucas Cometto, Development manager
Elena Door, Finance & HR manager
Amy Wheeless, Policy associate
Michael Breish, Policy associate
Portland office
Wendy Gerlitz, Policy director (503) 449-0009
Fred Heutte, Senior policy associate (503) 757-6222
Oriana Magnera, Outreach and policy associate (720) 530-8401
Helena office, (406) 461-6632
Diego Rivas, Senior Policy Associate
____________________________________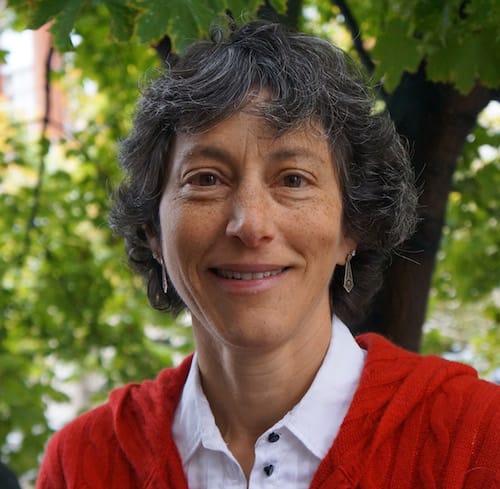 Nancy Hirsh
Executive Director
Phone: (206) 621-0094
Nancy Hirsh is Executive Director for the NW Energy Coalition. Nancy directs the Coalition's efforts to enhance investments in energy efficiency, renewable resources, and energy services for people of lower-income through work with utilities, commissioners, regulators, and policy-makers. She serves on the board of Renewable Northwest.  From 1996 through 2014 she served as the Coalition's policy director.  Before joining the Coalition, she spent twelve years in Washington, DC working on national energy policy issues for the Environmental Action Foundation and the National Wildlife Federation. She lives in Seattle with her husband, children and dog.  When not advocating clean energy solutions, she is an avid backpacker and hiker.
____________________________________
Policy Director
Phone: (503) 449-0009
wendy@nwenergy.org
Wendy is Policy Director for the NW Energy Coalition. Prior to joining the Coalition, Wendy worked as a policy analyst for Sustainable Northwest focusing on federal land management and rural economic development issues. She has also worked for Portland General Electric in the areas of greenhouse gas reporting and corporate footprint monitoring.  Her work with the Columbia River Intertribal Fish Commission provided her with a deep appreciation for the importance of water, salmon and clean energy in our region. For fun, Wendy enjoys hiking, biking and exploring Portland's wonderful farmers markets with her family.
____________________________________
Senior Policy Associate
Phone: (206) 735-2720
joni@nwenergy.org
Joni leads the Coalition's efforts in Washington state.  She moved to Washington from Arizona in 2013, where she worked in the solar industry and most recently with Arizona State University's Global Institute on Sustainability.  Besides working as an activist on public lands, energy/efficiency, clean air, water and wildlife issues, she has worked for local and regional governments, a regional planning agency and several non profits.
____________________________________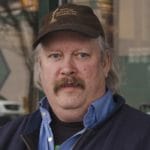 Fred Heutte
Senior Policy Associate
Phone: (503) 757-6222
fred@nwenergy.org
Fred came on board in February 2011, and is very pleased to be involved with the Coalition again after being a co-founder and board member in the 1980s.  He has a background in energy and climate policy and worked at several firms involved with energy efficiency program evaluation in the Northwest and nationally.  He later formed a database services business assisting nonprofit groups around the country.  He has been active in the Sierra Club's national energy and climate effort and leads their delegation at the UN climate conferences, and currently serves on the board of the Citizens Utility Board of Oregon.
____________________________________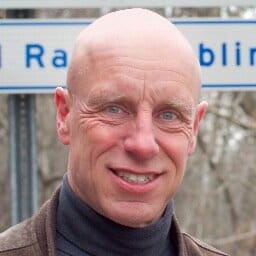 Sean O'Leary
Communications Director
Phone: (206) 621-0094
Sean joined the Coalition as Communications Director in August 2016. He is the author of "The State of My State", a blog, newspaper column, and book that explores environmental and economic issues in his home state of West Virginia. Prior to joining the Coalition, Sean led MarketLab, a marketing communications consulting company that served numerous corporate clients. When not immersed in business and policy, Sean is also playwright with half a dozen professionally produced plays to his credit.
____________________________________

Kat Plimpton
Outreach Manager
Phone: (206) 621-0094
Kat joined the Coalition  in 2015 after interning with the Coalition in 2014. Prior to joining the Coalition, she worked with a variety of non-profit organizations including the YMCA, Cancer Research and Biostatistics, and Climate Solutions. She holds a bachelor's degree in political science from Northwestern University, and in 2015 she completed her master's degree in public administration and her environmental management certificate at the University of Washington.
____________________________________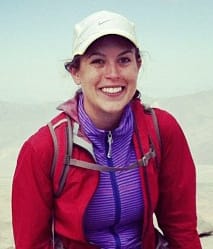 Oriana Magnera
Outreach and Policy Associate
Phone: (720) 530-8401
Oriana Magnera is the outreach and policy advocate for low-income and underserved communities. She is focused on building strong partnerships with environmental justice communities and furthering the Coalition's efforts to help strengthen consumer protections and make equitable energy policy for resilient communities. Oriana most recently worked in education policy, focusing on career-technical education, workforce development, and dropout prevention, and she has years of nonprofit experience including communications, digital storytelling, and even animal behavior. She holds a BA in Women's and Gender Studies and Comparative Ethnic Studies from Columbia University. Oriana spends her free time volunteering as a Court Appointed Special Advocate and exploring the mountains and coast of the Northwest with her three dogs.
____________________________________
Lucas Cometto
Development Manager
Phone: (206) 621-0094
Lucas joined the Coalition as Development Manager in 2017. He is tasked with directing all fundraising activities including foundation grants, sponsorships, corporate partnerships, and individual giving. Prior to moving to Seattle, he worked in development for several New York City-based non-profit organizations including the Municipal Art Society and the Foundation Center. In his spare time, Lucas enjoys landscape photography and exploring the U.S. National Parks.
____________________________________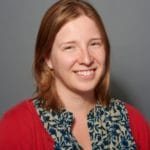 Amy Wheeless
Policy associate
Phone: (206) 621-0094
Amy joined the Coalition in 2017, where she is focusing on advocating for energy efficiency policies and programs. Prior to joining the coalition, Amy worked as a consultant on various environmental and energy issues for utilities, governmental agencies, and nonprofits. Most recently, Amy worked with small and rural utilities to create clean energy programs for their customers. She has a Master's in Public Administration from the University of Washington and bachelor's degrees from North Carolina State University. When not in the office, Amy enjoys exploring the parks of Seattle with her family.
____________________________________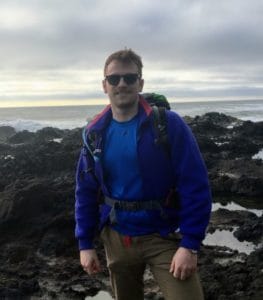 Michael Breish
Policy associate
Phone: (206) 621-0094
Michael Breish (rhymes with "Yeesh") joined the NW Energy Coalition as a Policy Associate in 2017.  Michael analyzes and develops policies relating to transportation electrification, renewable natural gas, distribution system planning, and strategies for reducing carbon emissions as they relate to the electric and natural gas utility industry.
At the Oregon Public Utility Commission, Michael evaluated proposed energy legislation and analyzed utility company rate proposals and integrated resource plans.  He also developed staff positions on issues ranging from distributed generation and community solar to transportation electrification and smart grid policy. Prior to joining the Commission in 2014, Michael worked as a research analyst at the Boston Pacific Company where he evaluated federal and state policies for onshore and offshore wind energy generation.
Michael is a 2012 graduate of Stanford University where he earned a Bachelors of Science degree in Atmosphere and Energy Engineering.
____________________________________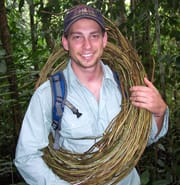 Diego Rivas
Senior Policy Associate
Phone: (406) 461-6632
Diego joined the Coalition team in January 2010 after working on climate change issues at the federal level with Montanans for a Healthy Climate. Diego is also the owner of Play On Soccer, a soccer retail store in downtown Helena.
He enjoys spending his free time in Montana's beautiful backcountry, traveling in Latin America, or playing any sport remotely competitive.
_____________________________________________
Elena Door
Finance & HR Manager
Phone: (206) 621-0094
Elena joined the Coalition as Finance & HR Manager in 2018. She brings 14 years of experience in helping non-profit organizations and unions manage their finances. Elena has a degree in engineering and economics from St. Petersburg of Economics.  She is a native of Kazakhstan and Russia and brings a great love of the outdoors and the Pacific Northwest to the Coalition.