Seattle office, (206) 621-0094
Nancy Hirsh, Executive Director
Joni Bosh, Senior Policy Associate
Kat Plimpton, Outreach Manager
Elena Door, Finance & HR Manager
Amy Wheeless, Senior Policy Associate
Annabel Drayton, Policy Associate
Portland office
Fred Heutte, Senior Policy Associate (503) 757-6222
Heather Moline, Energy and Environmental Justice Policy Associate
Patricia Rincon, Communications Manager
Helena office
Diego Rivas, Senior Policy Associate (406) 461-6632
____________________________________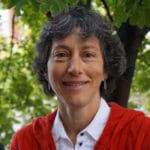 Nancy Hirsh
Executive Director
Phone: (206) 621-0094
Nancy Hirsh is Executive Director for the NW Energy Coalition. Nancy directs the Coalition's efforts to enhance investments in energy efficiency, renewable resources, and energy services for people of lower-income through work with utilities, commissioners, regulators, and policy-makers. She serves on the board of Renewable Northwest.  From 1996 through 2014 she served as the Coalition's policy director.  Before joining the Coalition, she spent twelve years in Washington, DC working on national energy policy issues for the Environmental Action Foundation and the National Wildlife Federation. She lives in Seattle with her husband, children and dog.  When not advocating clean energy solutions, she is an avid backpacker and hiker.
Senior Policy Associate
Phone: (206) 735-2720
Joni leads the Coalition's efforts in Washington state.  She moved to Washington from Arizona in 2013, where she worked in the solar industry and most recently with Arizona State University's Global Institute on Sustainability.  Besides working as an activist on public lands, energy/efficiency, clean air, water and wildlife issues, she has worked for local and regional governments, a regional planning agency and several non profits.
____________________________________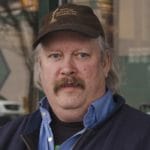 Fred Heutte
Senior Policy Associate
Phone: (503) 757-6222
Fred came on board in February 2011, and is very pleased to be involved with the Coalition again after being a co-founder and board member in the 1980s.  He has a background in energy and climate policy and worked at several firms involved with energy efficiency program evaluation in the Northwest and nationally.  He later formed a database services business assisting nonprofit groups around the country.  He has been active in the Sierra Club's national energy and climate effort and leads their delegation at the UN climate conferences, and currently serves on the board of the Citizens Utility Board of Oregon.
____________________________________

Kat Plimpton
Outreach Manager
Phone: (206) 621-0094
Kat joined the Coalition  in 2015 after interning with the Coalition in 2014. Prior to joining the Coalition, she worked with a variety of non-profit organizations including the YMCA, Cancer Research and Biostatistics, and Climate Solutions. She holds a bachelor's degree in political science from Northwestern University, and in 2015 she completed her master's degree in public administration and her environmental management certificate at the University of Washington.
____________________________________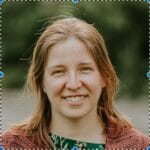 Amy Wheeless
Senior Policy Associate
Phone: (206) 621-0094
Amy joined the Coalition in 2017, where she focuses on energy efficiency policies and programs that lower climate emissions from buildings and reduce residents' energy burden. Prior to joining the Coalition, Amy worked as a consultant on various environmental and energy issues for utilities, governmental agencies, and nonprofits. She holds a Master's in Public Administration from the University of Washington and Bachelor's degrees from North Carolina State University.
____________________________________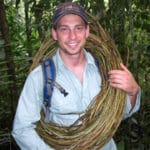 Diego Rivas
Senior Policy Associate
Phone: (406) 461-6632
Diego joined the Coalition team in January 2010 after working on climate change issues at the federal level with Montanans for a Healthy Climate. Diego is also the owner of Play On Soccer, a soccer retail store in downtown Helena.
He enjoys spending his free time in Montana's beautiful backcountry, traveling in Latin America, or playing any sport remotely competitive.
_____________________________________________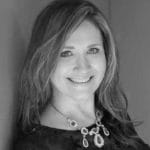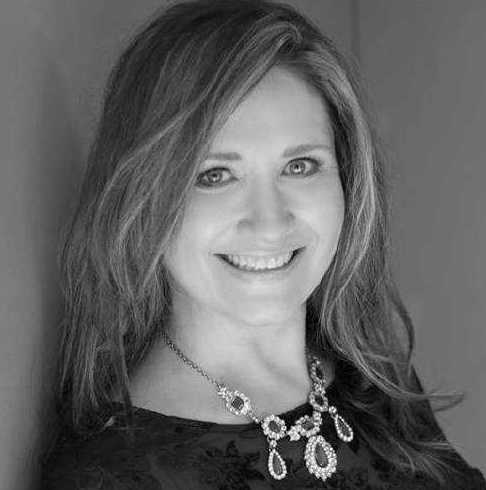 Elena Door
Finance & HR Manager
Phone: (206) 621-0094
Elena joined the Coalition as Finance & HR Manager in 2018. She brings 14 years of experience in helping non-profit organizations and unions manage their finances. Elena has a degree in engineering and economics from St. Petersburg of Economics.  She is a native of Kazakhstan and Russia and brings a great love of the outdoors and the Pacific Northwest to the Coalition.
_____________________________________________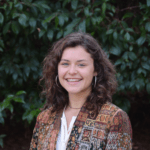 Annabel Drayton
Policy Associate
Phone: (206) 621-0094
Annabel joined the Coalition in 2019 to support transportation electrification and carbon policy work. Before moving to Seattle, Annabelworked in California at the Ventura County Regional Energy Alliance and as a Local Government Commissions, CivicSpark Climate Fellow. Her work included developing greenhouse gas inventories for local jurisdictions and local emission reduction measures. Annabel holds a BA in Anthropology and Sustainability Leadership from Penn State and spends her free time practicing yoga, hiking and climbing.
_____________________________________________
Heather Moline
Energy and Environmental Justice Policy Associate
Heather joined the coalition in June 2019 as a bridge builder between the energy policy and regulatory process in Oregon and the interests of community groups, particularly low-income and communities of color. Before receiving a master's degree in energy policy from Oregon State University, she worked in community and campaign organizing with faith groups statewide, in racial justice, food systems equity, and climate change resilience, and as a legislative intern for NWEC member Renewable Northwest. She also spent two years in Nicaragua in a popular education program. In her free time she enjoys wonky statistics, volunteering for immigrant and rural justice groups, and convincing new acquaintances to try Irish and salsa dancing.
_____________________________________________
Patricia Rincon
Communications Manager
Paty joined the Coalition as the Communications Manager in September 2020. Prior to the Coalition, Paty was a Project Manager for a large healthcare organization. She managed communications across agencies, wrote and edited newsletters, and spearheaded social media for her department. Paty has a degree in Communication from the University of Portland, and a Masters in Busines Administration. In her free time, she runs her own sustainable travel website called Green Voyage, where she shares tips and action-oriented articles for leading a sustainable life.