Working for a clean, affordable, and equitable energy future for the Northwest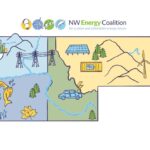 We're hiring! We're hiring! Check out our website for the Communications & Events Coordinator position and please help spread the word. Featured Success! GiveBIG & 2023 Spring Clean & Affordable Energy Conference Thank you to everyone who donated and helped us during GiveBIG this year. We're excited to announce that we have exceeded our goal…
The Energy Activist provides coverage and updates on current developments in the continuing push for a clean and affordable energy future.
Support our work to accelerate the Northwest's transition to a clean, affordable, and equitable energy future.
The NW Energy Coalition leads the Northwest's broadest alliance of energy interests in designing, promoting, and implementing clean, affordable, and equitable energy policy grounded in analytical expertise.
We envision a system that provides clean, reliable, and affordable energy. One where our Northwest communities benefit from a carbon-free energy system that meets people's needs and restores the region's natural resources.
The Coalition is an alliance of over 100 environmental, civic, and human service organizations, utilities, and clean energy businesses in Oregon, Washington, Idaho, Montana, and British Columbia.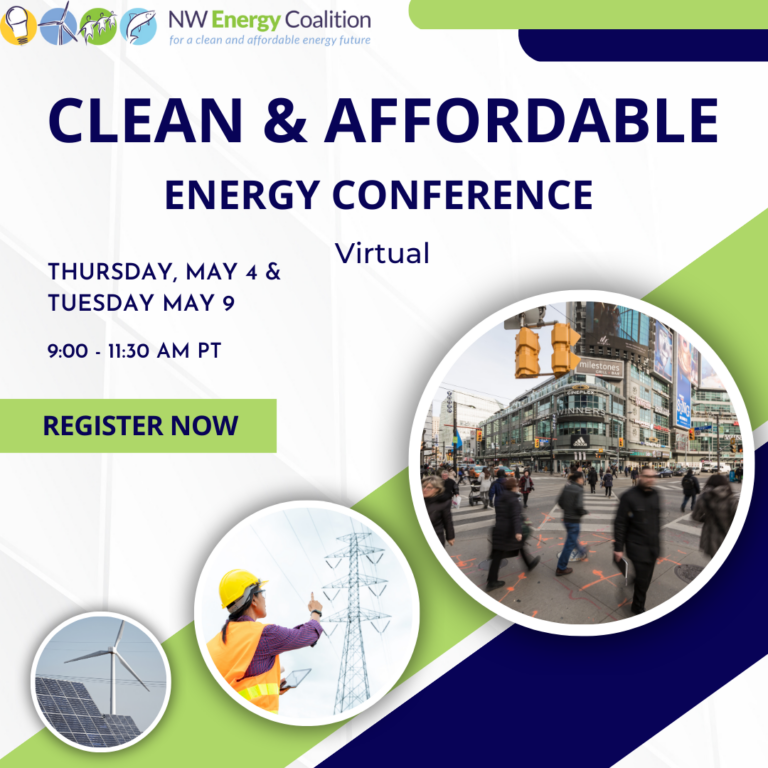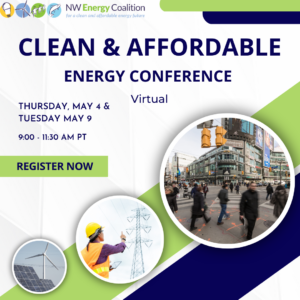 The NW Energy Coalition hosted our annual Spring Conference across two half-day sessions on May 4 and May 9. Before we dive into a recap…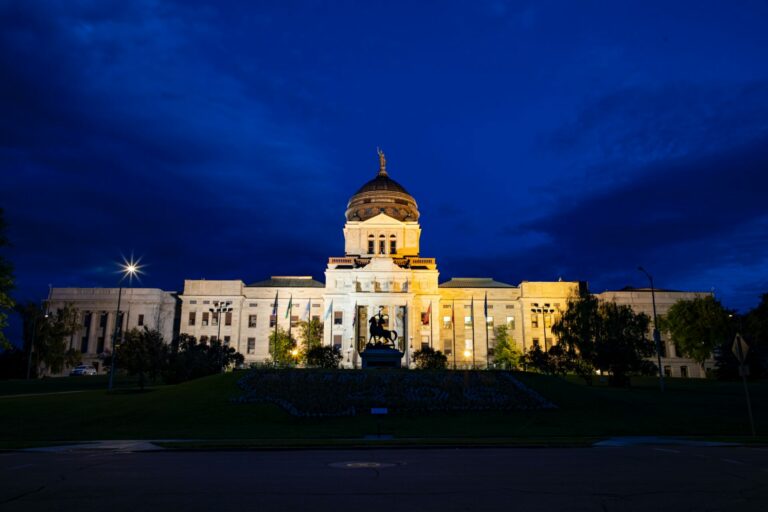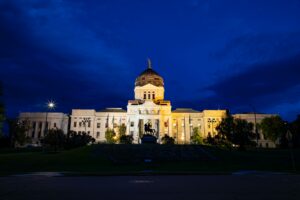 The 2023 Montana State Legislature adjourned on May 2nd, 2023, the 87th legislative day. Republicans held a super majority and the ability to override a…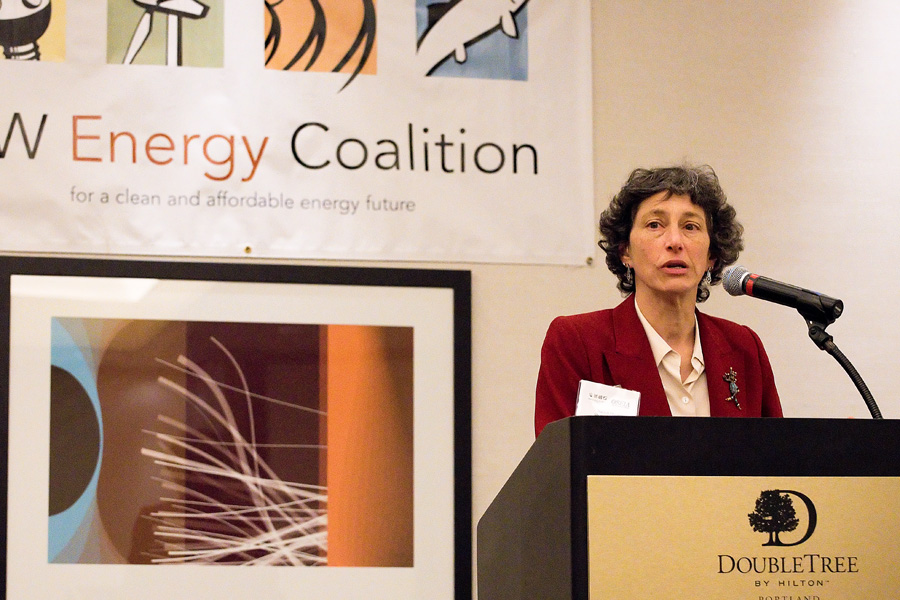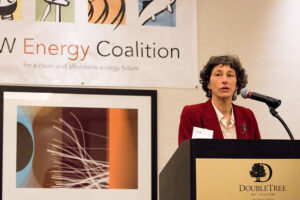 Everyday, we are fortunate enough to work with brilliant advocates, passionate member groups, and dedicated decision makers to advance clean, affordable, and equitable energy policy….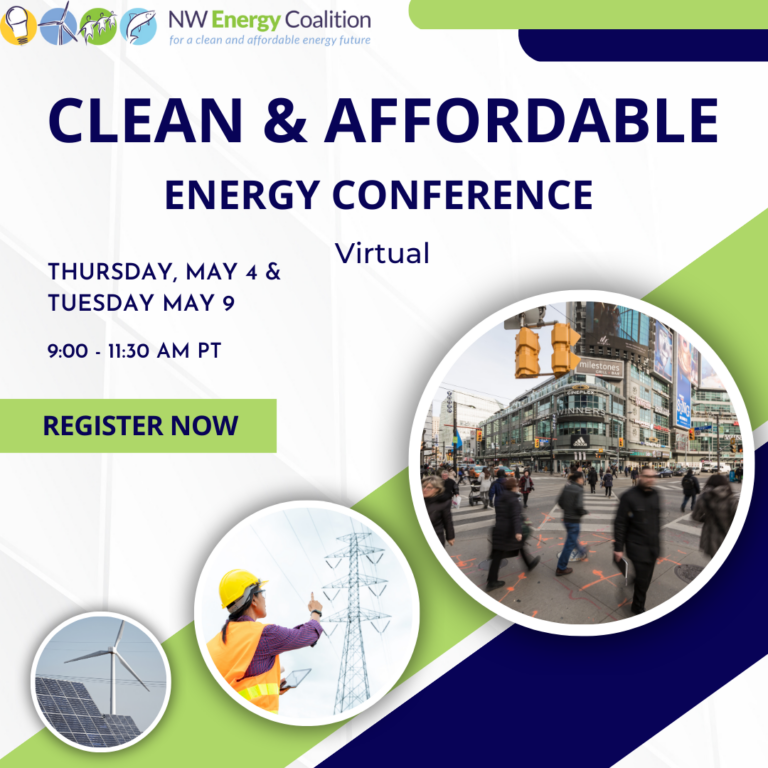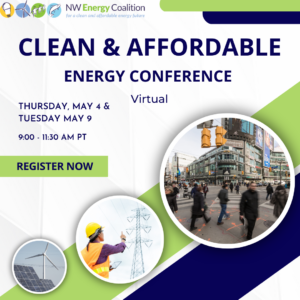 The NW Energy Coalition hosted our annual Spring Conference across two half-day sessions on May 4 and May 9. Before we dive into a recap…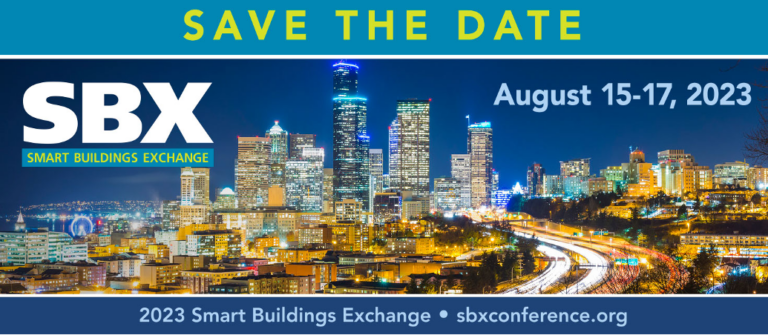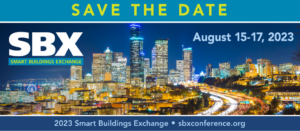 Presented by: Smart Buildings Center Virtual & in-person August 15-17, 2023, 9am PT Find out more and register here. Join the Seattle-based Smart Buildings Center for…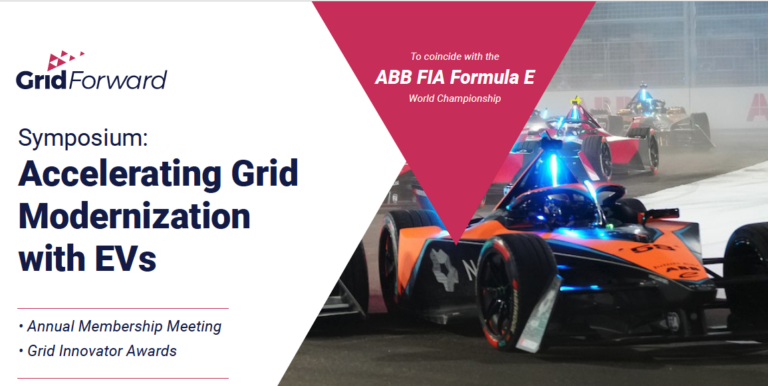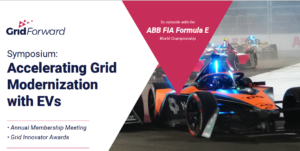 Presented by: Grid Forward AC Marriot, Vancouver, WA June 23, 2023, 12-5pm PT Find out more and register here. Grid Forward's annual membership meetings always feature…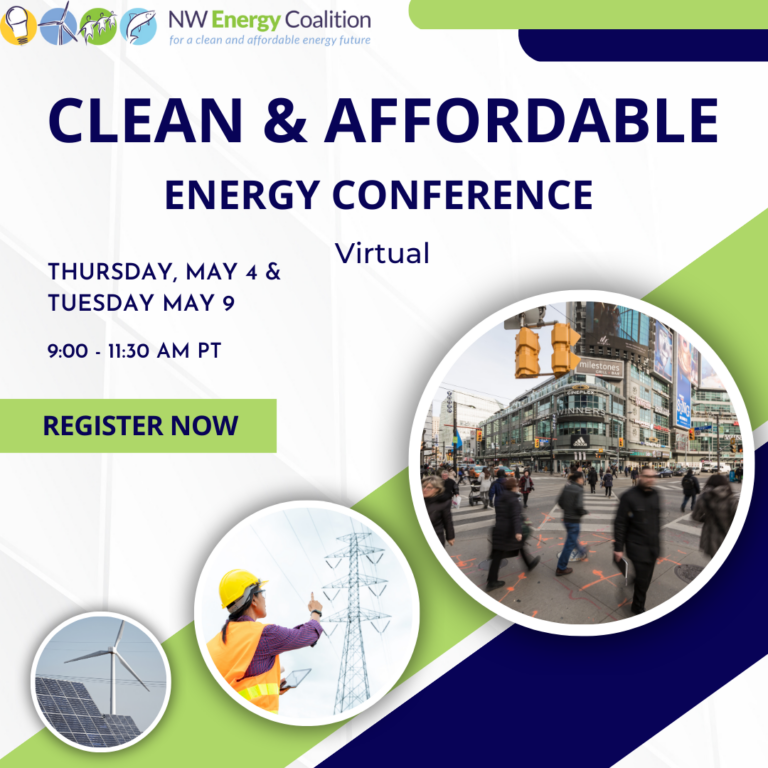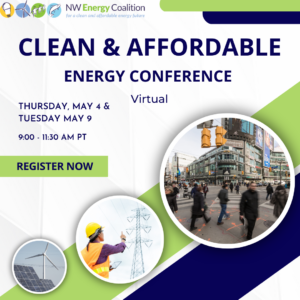 The NW Energy Coalition hosted our annual Spring Conference across two half-day sessions on May 4 and May 9. Before we dive into a recap…
Read More