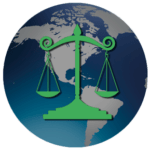 WA Climate Legislation Implementation
Following passage of important climate legislation in the 2019 session of the Washington legislature, many rulemakings are now underway to implement the intent of that legislation. Rulemaking for most new bills will conclude are in 2020, while others will extend into 2021 or further. This page will be upadated as new proceedings or dockets arise and as rulemakings complete.
Clean Energy Transformation Act (CETA, or implementing SB 5116)
As our digest highlights, there are many components to CETA. Consequently, there will be multiple rulemakings, across multiple state agencies. NW Energy Coalition staff are deeply involved in the Commerce and UTC rulemakings; plan to provide expert guidance and advocacy in the Ecology rulemaking; and will observe the Department of Health and LNI rulemakings to provide advice where needed. If you have any questions, contact Joni Bosh at joni@nwenergy.org.
The Department of Commerce is leading on developing rules for consumer owned utilities, and will co-lead on specific items with other state agencies.  More information on upcoming meetings and workshops is available on the website, as well as many documents and stakeholder comments to date. There is also a sign-up on the right-hand side of the linked page if you want to be kept directly informed of upcoming meetings and comment periods.
The Utilities and Transportation Commission (UTC) will lead development of rules for investor owned utilities and will co-lead some rulemakings and processes that apply to all utilities with the Department of Commerce. At this time, there are five particularly relevant UTC dockets associated with CETA requirements:
If you are interested in being on the service list for a particular docket, email records@utc.wa.gov to request to be added to the service list and reference the docket number.
The Department of Health will develop a cumulative impact analysis (CIA) of the impacts of both climate change and fossil fuels on population health, in order to designate highly impacted communities. Some of the data from this CIA will then be used to inform electric utilities' plans toward meeting the requirements of CETA. Interested parties can sign up on the mailing list here. The last meeting in this docket was September 25 and there is not a currently scheduled meeting.
The Department of Ecology will lead the rulemaking associated with identifying what activities or measures as clean energy transformation projects, which can be used for compliance with some CETA requirements between 2030 and 2045. Ecology will also coordinate with Commerce on identifying the greenhouse gas emission factors associated with electricity. Meetings will begin in January. To keep updated on this rulemaking, you can sign up here.
The Department of Labor and Industries (LNI) will do emergency rulemaking needed associated with the labor standard preferences for renewable project tax exemptions. They have held one workshop already, with the next scheduled for the afternoon of Wednesday, October 30, and a third meeting on November 13th. Contact Beverly Clark at 360-902-6272 to be included on a notification list.
 Clean Buildings Act (implementing HB 1257)
The Clean Buildings Act, as our digest elaborates on, contains four main policies: a building performance standard, gas utility conservation standards, gas utility renewable natural gas requirements, and electric vehicle readiness in new buildings. NW Energy Coalition staff will engage in many of these rulemakings. Contact Amy Wheeless at amy@nwenergy.org for any questions.
The law directs the Department of Commerceto develop building performance standards for large (> 50,000 square feet) existing commercial buildings by November 2020. The kick-off webinar will be October 30 and five in-person meetings are currently scheduled in November and December. More information is on Commerce's website, and interested parties can sign up on the right-hand side of the linked website for email updates.
The UTC will blead rulemaking associated with the gas conservation standards, but will likely not start this process until sometime in 2020.
The UTC will also cooredinate any process or needed rulemaking around the use of renewable natural gas. Docket U-190818is open to have these discussions, and an initial meeting is scheduled October 29.
The State Building Code Councilwill be where the rulemaking associated with electric vehicle readiness requirements in new buildings will happen. There is not currently a rulemaking document.
Appliance Efficiency Standards (implementing HB 1444)
The Department of Commerce is managing the rulemaking that will set 17 state efficiency standards in law and provide a requirement for electric storage water heaters to be enabled with a grid-ready technology. Initial meetings happened in August and September, and it is likely that this rulemaking will be complete by the end of 2019. You can sign-up on the right-hand side of the page for any updates. The NW Energy Coalition is involved in this rulemaking; contact amy@nwenergy.org for any questions.
For any other questions about energy or climate bills that passed in 2019 and the implementation schedule of them, reach out to Amy Wheeless (amy@nwenergy.org) and she will try and find you the answer.
We couldn't participate in all of these proceedings without support; if you are able to support our work, please do so today and consider becoming a member if you aren't already.