2023 NW Renewable Hydrogen Conference – September 19, 2023
Presented by:
Renewable Hydrogen Alliance
DoubleTree Hilton, Portland, OR
September 19, 2023
Find out more and register here.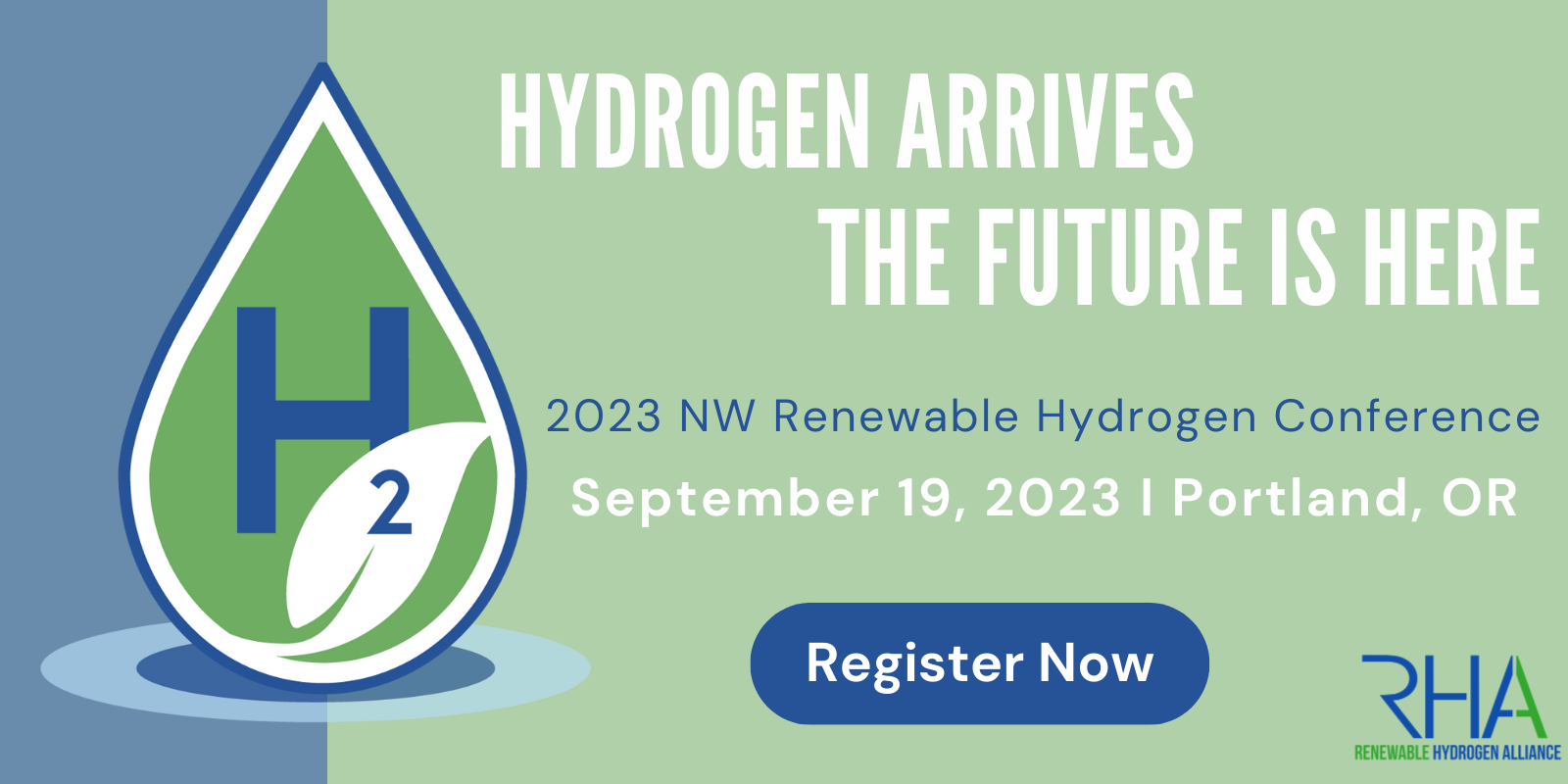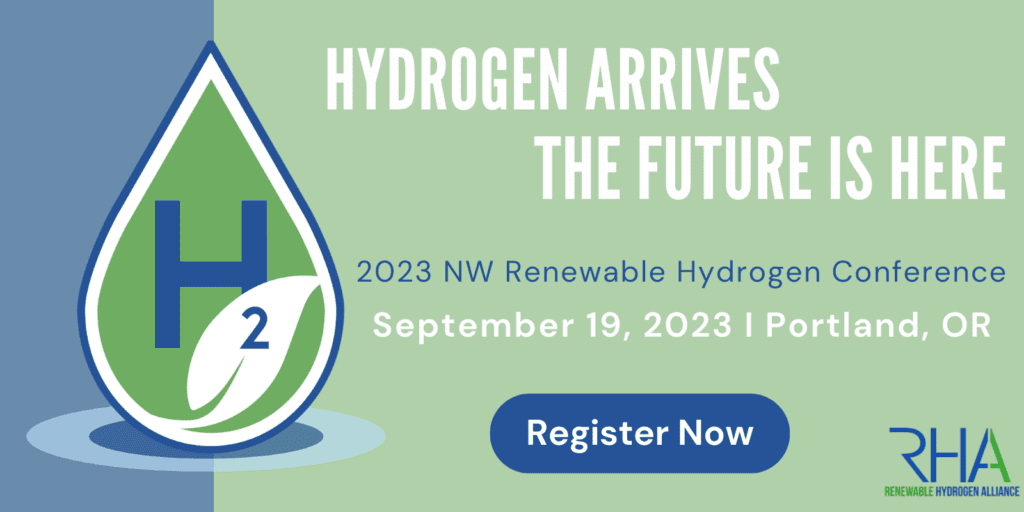 The Renewable Hydrogen Alliance is hosting the Northwest Renewable Hydrogen Conference on September 19, 2023, in Portland, Oregon. Held at the DoubleTree Hilton, this event will cover various topics relating to the development and advancement of the renewable hydrogen industry in the Northwest. Sponsors, exhibitors, and attendees are invited to an evening networking reception. An RHA Membership Meeting will follow on September 20th.  
Register at https://web.cvent.com/event/96906e18-e7f7-435a-8d95-fecfeec264d0/summary