2023 Oregon Legislative Session Wrap Up
The Oregon Legislative session adjourned on Sunday, June 25th. Despite a 43-day walkout by Senate Republicans, 2023 ended up being a fairly successful legislative session. Energy issues were not expected to play a big role (we're still working on implementing all the big policies we passed in 2021) but some important steps were taken in energy and climate policy.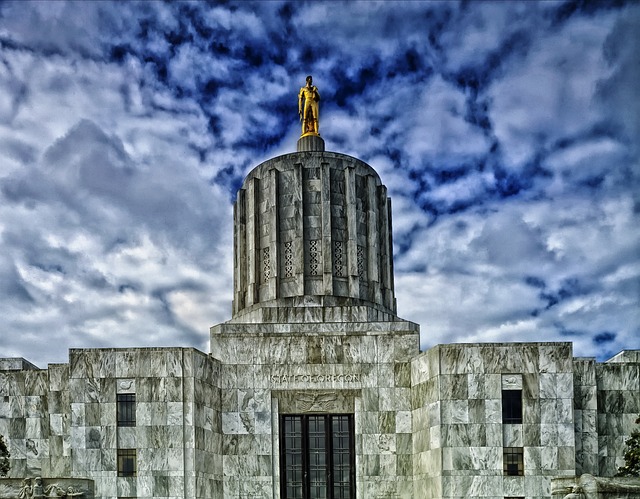 The 2022 legislature created the RE-Building Task Force to examine policies to reduce emissions in the building sector and create a more resilient building stock. Concepts from the task force – including Heating and Cooling for All (SB 868) and Building Performance Standards (SB 870) – were introduced as a package of bills – known as Building Resilience – early in the 2023 session.
The Building Resilience package, along with several other bills that were focused on climate-related issues, were put into one bill (HB 3409), which was passed by the Legislature and is awaiting the Governor's signature.
Altogether, the climate package invests $90 million in climate action, with a potential additional $1 billion in federal funding over the next few years, thanks to the Inflation Reduction Act and Bipartisan Infrastructure Law.
Some of the highlights of the package include:
Setting a goal of installing 500,000 heat pumps across the state by 2035
$10 million in grants for Community Resilience Hubs
$3 million to the Department of Environmental Quality for a medium- and heavy-duty zero-emission vehicle incentive program
$10 million to extend the Residential Solar Rebate Program
The creation of an advisory committee to analyze clean energy and transmission siting barriers and opportunities
Another of our priorities, the Clean Lighting Bill (HB 2351) also passed. The law requires the phase-out of mercury-based fluorescent lighting, and will help to remove mercury from landfills, save energy, and reduce emissions. It is also currently awaiting the Governor's signature.
A key bill that did not make it through was HB 3459, which would have extended a temporary two-year increase in energy bill assistance that NW Energy Coalition helped create in 2021. Although the increase was put in place in response to the energy bill arrearages created by the pandemic, utilities and advocates agreed that another two years would be helpful as other utility discount programs came online. However, HB 3459 was stuck in the Ways and Means Committee and did not pass, despite Herculean efforts by many, particularly Ecumenical Ministries of Oregon. NW Energy Coalition is working with utilities and advocates to bring the bill back in 2024 to ensure that Oregonians with low incomes have the resources they need to avoid power shut-offs.