June 2023 Newsletter – Transmission, gas decarbonization, and Clean Energy Implementation Plans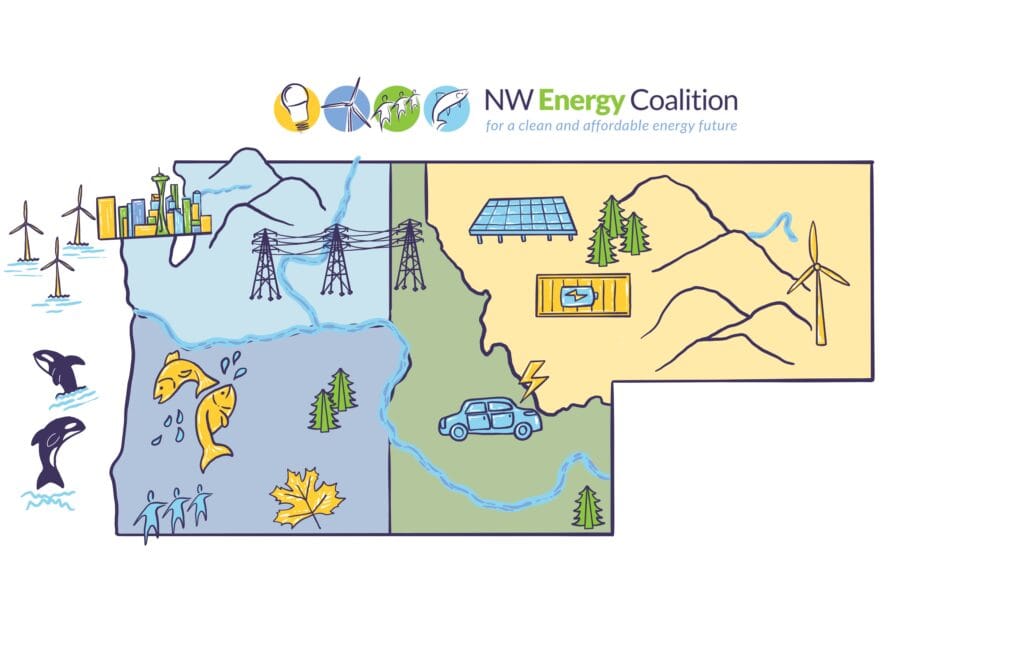 Featured
Affiliated Tribes of Northwest Indians Clean Energy Summit
Last week, the Affiliated Tribes of Northwest Indians (ATNI) hosted the 2023 Northwest Tribal Clean Energy Summit. We were lucky enough to be a sponsor for the Summit and send three representatives, two of whom presented.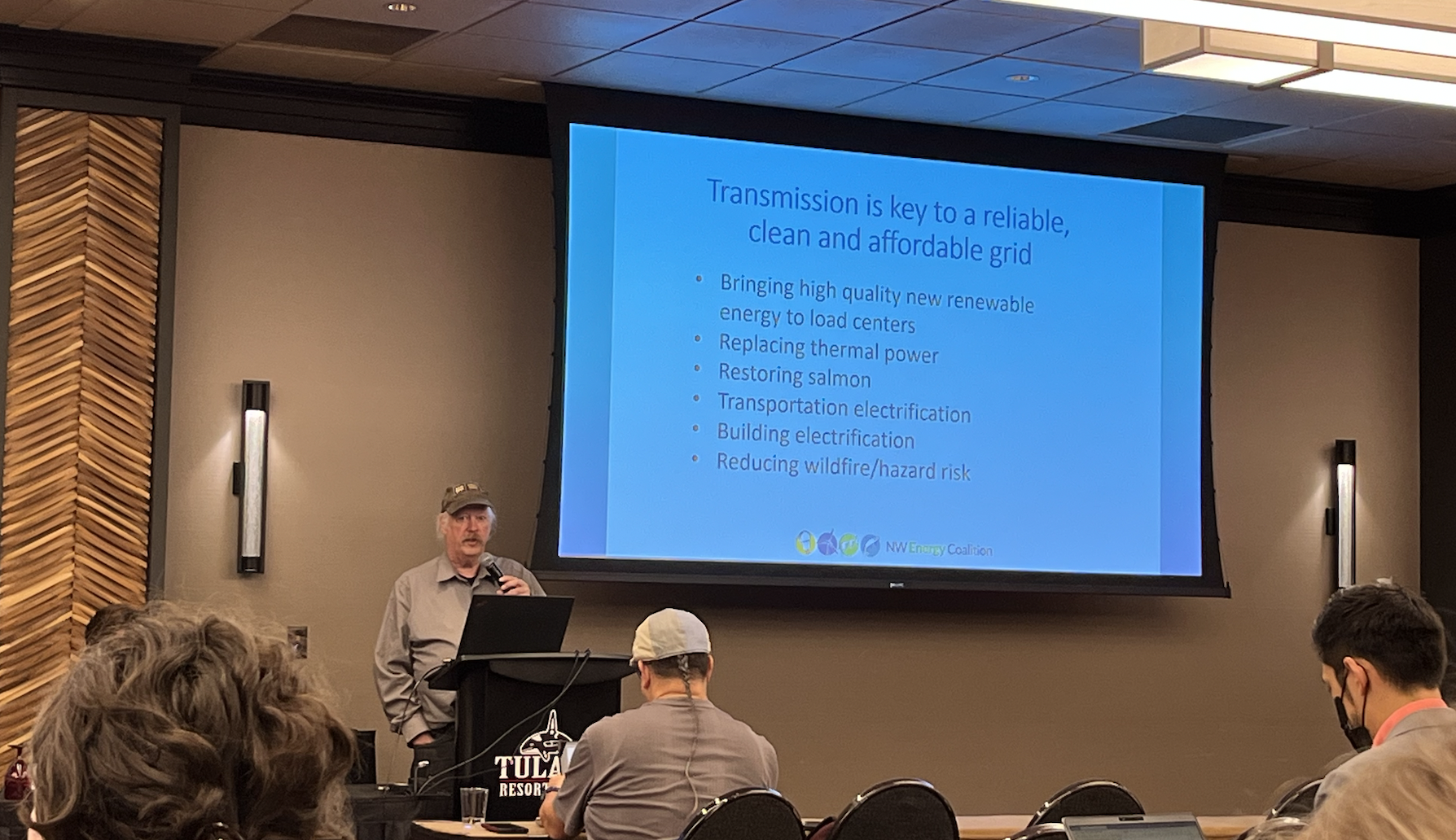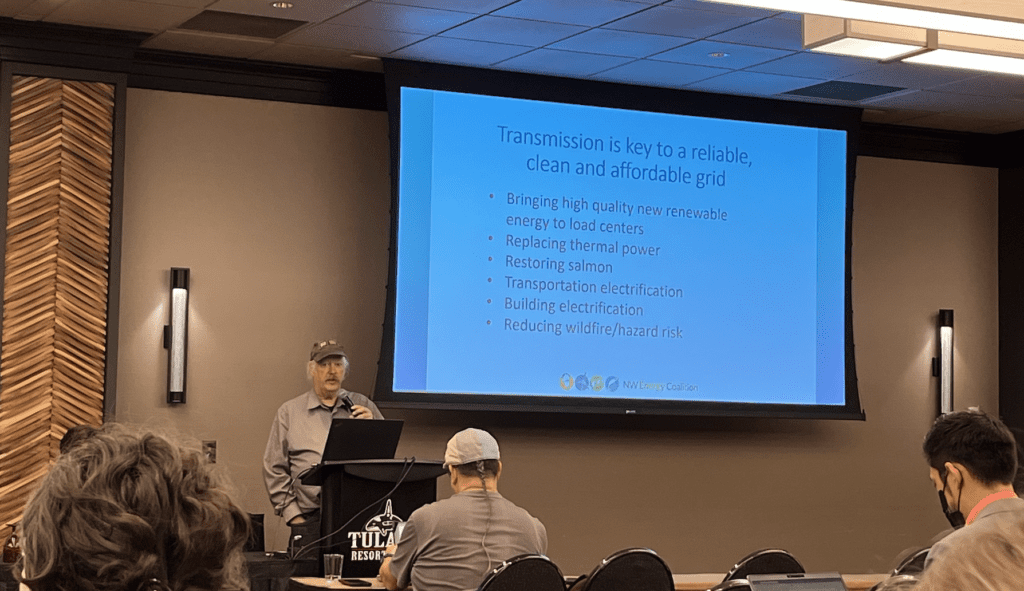 The Clean Energy Summit brought together Tribal leaders from all over the region to share their projects and advocacy efforts to expand clean energy by using their sovereignty to bring economic benefits to their communities. It was very informative and a great collaborative space for sharing information. There were sessions on transportation electrification, renewable energy project development and siting, off-shore wind potential and concerns, accelerating energy efficiency, transmission and power markets. Also shared were the breadth of federal funding opportunities available to support clean energy in Tribal communities.
In the States, on the Ground
Washington
Credit & Collections at the Utilities & Transportation Commission (UTC):
The Utilities and Transportation Commission held a virtual workshop on June 23rd to discuss alternatives to utility disconnections for non-payment. National experts; community, clean energy, and environmental justice advocates; and community voices presented data-driven arguments and real-life testimony in favor of eliminating disconnections. All meeting materials can be found in docket U-210800. Written comments may be submitted to this docket, there is currently no comment deadline.
Puget Sound Energy Clean Energy Implementation Plan:
The UTC approved Puget Sound Energy's first Clean Energy Implementation Plan required under the Clean Energy Transformation Act! The Commission order included conditions that NWEC, Front & Centered, EarthJustice and others advocated for to address shortcomings in the plan, including: doubling the community solar target, ensuring benefits flow to marginalized communities, and requiring PSE to account for the social cost of greenhouse gases. Please read more here.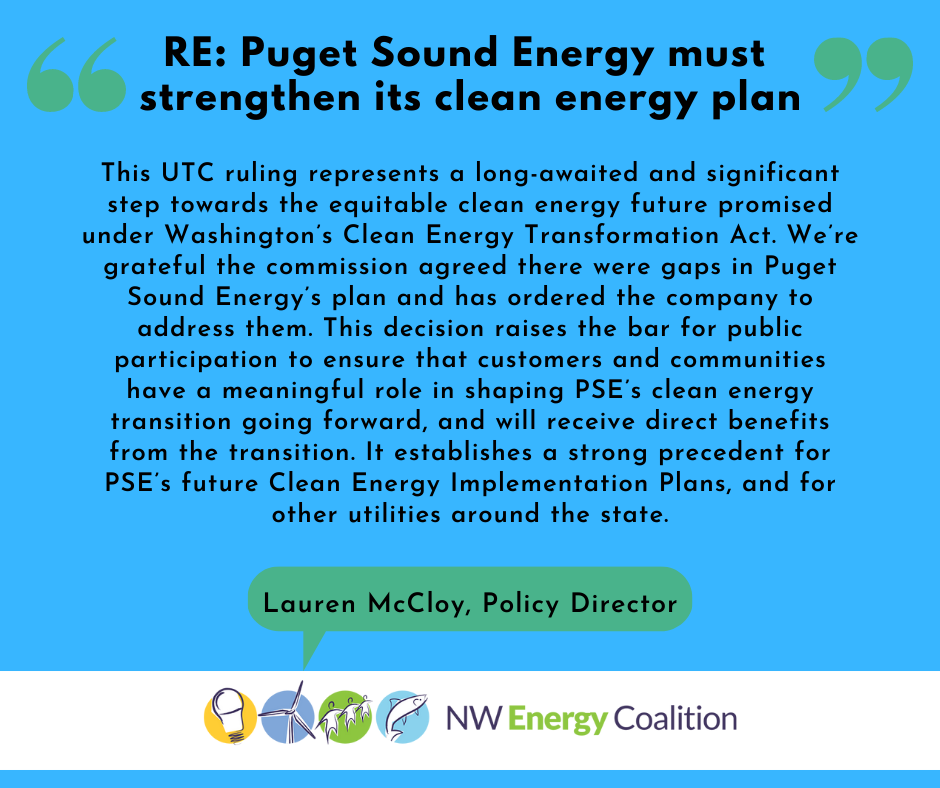 Oregon
On June 1, the Oregon Public Utility Commission (OPUC) held a special public meeting to discuss NW Natural's ongoing Integrated Resource Plan (IRP) process, seeking to outline the company's strategies for the next twenty years and developing a five-year action plan. All acknowledged how unprecedented this IRP is since decarbonization has not been the focus of previous IRPs. How that decarbonization should be achieved is still under considerable debate.
The public meeting was a good chance to use NWEC's new resolution on gas decarbonization, adopted on May 18. The process that developed the resolution sought to balance varying interests and produced principles that will guide NWEC's work on gas decarbonization. The resolution calls for "a wide variety of decarbonization programs and measures that are available to customers and that maintain affordable energy services" and noted that "decarbonizing the energy system should protect low-income customers, Black, Indigenous and People of Color, and households experiencing high energy burden." This resolution will be used to evaluate ongoing gas decarbonization efforts, both in the current IRP process and other proceedings.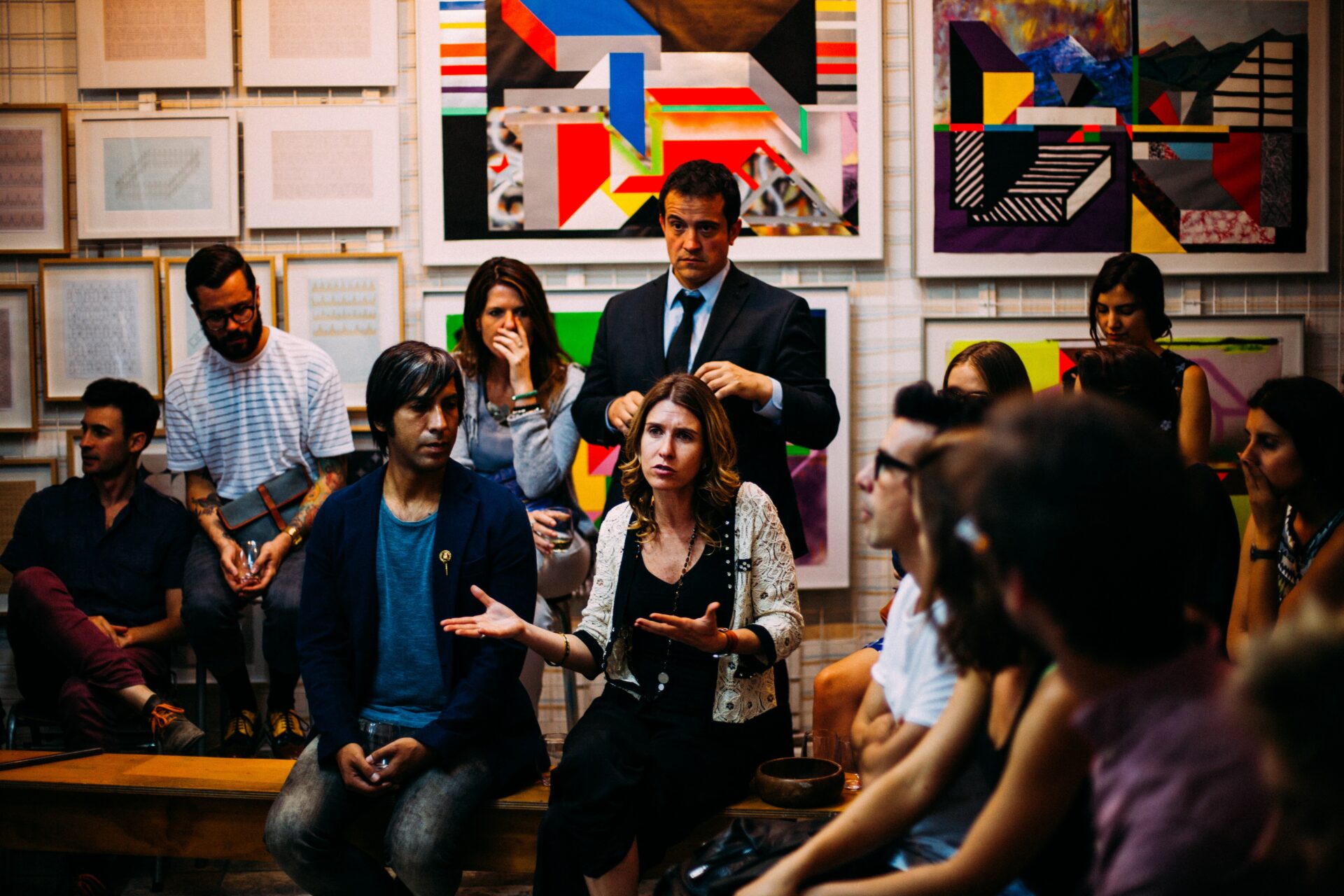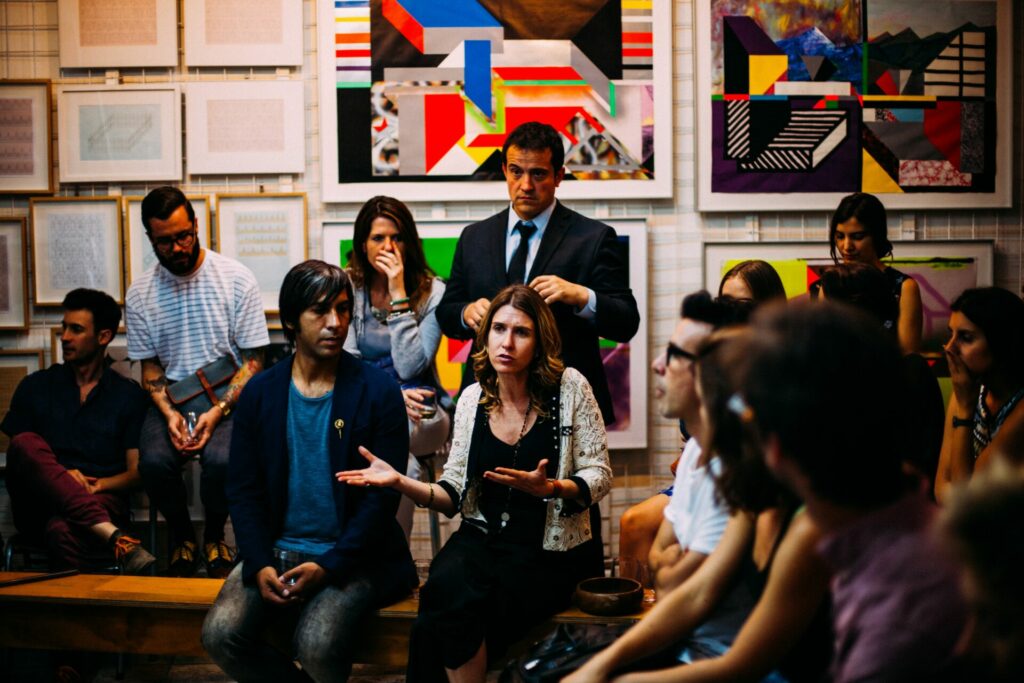 Idaho
A stipulation and settlement has been filed with the Idaho Public Utilities Commission (PUC) in Avista's general rate case (AVU-E-23-01). The settlement, supported by all parties except the NW Energy Coalition and Idaho Conservation League, increases electric base revenues by $22.1 million (8%) in year one of the two-year rate plan. Year two will see an additional $4.3 million increase (1.37%). On the gas side, revenues would increase by $1.25 million (2.71%) and $3,000 (0.01%) in years one and two, respectively. Return on equity (ROE) would be maintained at 9.4%, lower than the 10.25% ROE requested by the utility.
Importantly, however, the settlement continues a trend in Idaho of moving toward straight-fixed variable rate design, which places all of the utility's fixed costs into a fixed component of customers' bills. All settling parties, including PUC staff, agreed to Avista's proposal to increase the customer charge from $7/mo to $20/mo over the two-year rate plan ($15/mo in year one, increasing to $20/mo in year two). This follows the recent order in a Rocky Mountain Power docket which increases the customer charge from $8/mo to $29.25/mo over five years. Idaho Power has recently requested a similar increase.
The settlement is opposed by NWEC because high customer charges send a negative price signal for energy efficiency and most impacts low-income customers. Utilities like high customer charges because they reduce utilities' risk of under-recovery due to energy efficiency, weather, or other market fluctuations. Idaho does not have a publicly-funded consumer advocate.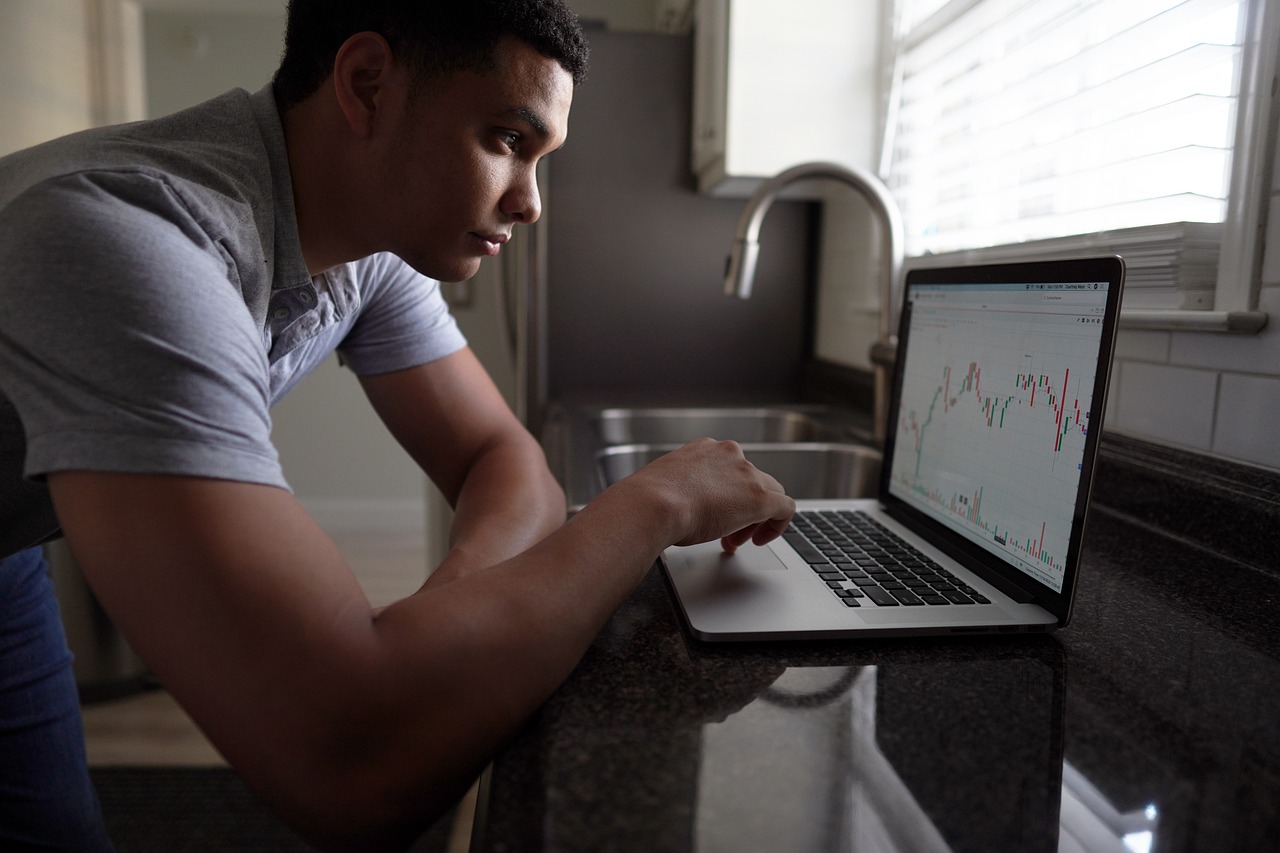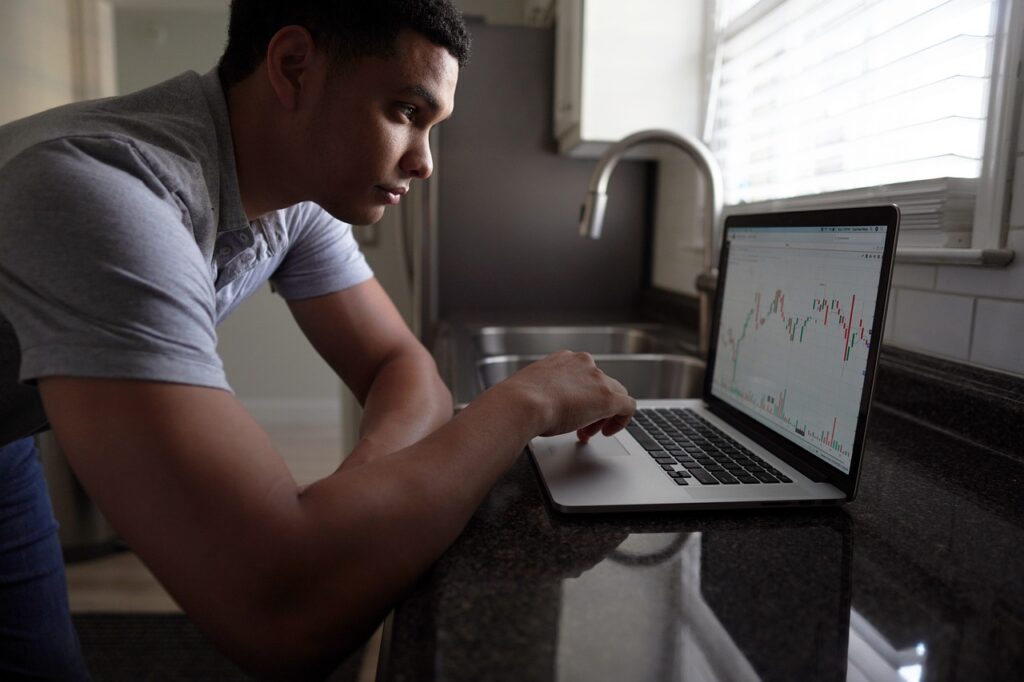 Montana
Sixteen young Montanans are suing the state, alleging that it is violating their constitutional right to a "clean and healthful environment." They are arguing that the Montana Environmental Policy Act, which was modified this past legislative session to prohibit the state from considering climate change or greenhouse gas emissions when considering environmental reviews for projects, violates the Montana Constitution.
The sixteen plaintiffs, ages 5 to 22, are being represented by the nonprofit Our Children's Trust, which has brought similar lawsuits in other states. This is the first such lawsuit to make it to trial. Closing remarks in the case, Held v. Montana, were delivered last Tuesday but a decision is not expected for at least a month.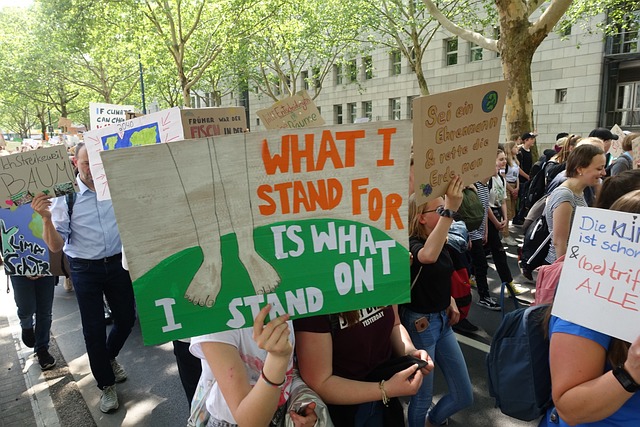 Northwest
Bonneville Power Administration (BPA) is the owner and operator of the federal transmission system in the Northwest – over 15,000 miles of high voltage power lines and associated substations and control systems. 
Recently, as requested by the Coalition and many of our partners, BPA has been working on the "Evolving Grid" – efforts to modernize the transmission system. BPA is highlighting six projects to reinforce power delivery across the Cascades and into the Portland and Puget Sound areas, as well as important transmission upgrades for the Tri-Cities in eastern Washington.
We believe these long-anticipated projects will be valuable for improving reliability and integrating new clean resources, especially wind and solar. However, given that new power lines can take 7+ years to develop, we believe BPA must do a lot more to prepare for new power lines needed by the end of this decade and into the 2030s. NWEC, Natural Resources Defense Council, Renewable Northwest, and other allies are calling on the region to launch a multi-stakeholder transmission planning forum to discuss long-term transmission planning and strategies to effectively identify where new power lines can take the best advantage of new renewable resources, including intermountain and offshore wind and our excellent solar resources east of the Cascades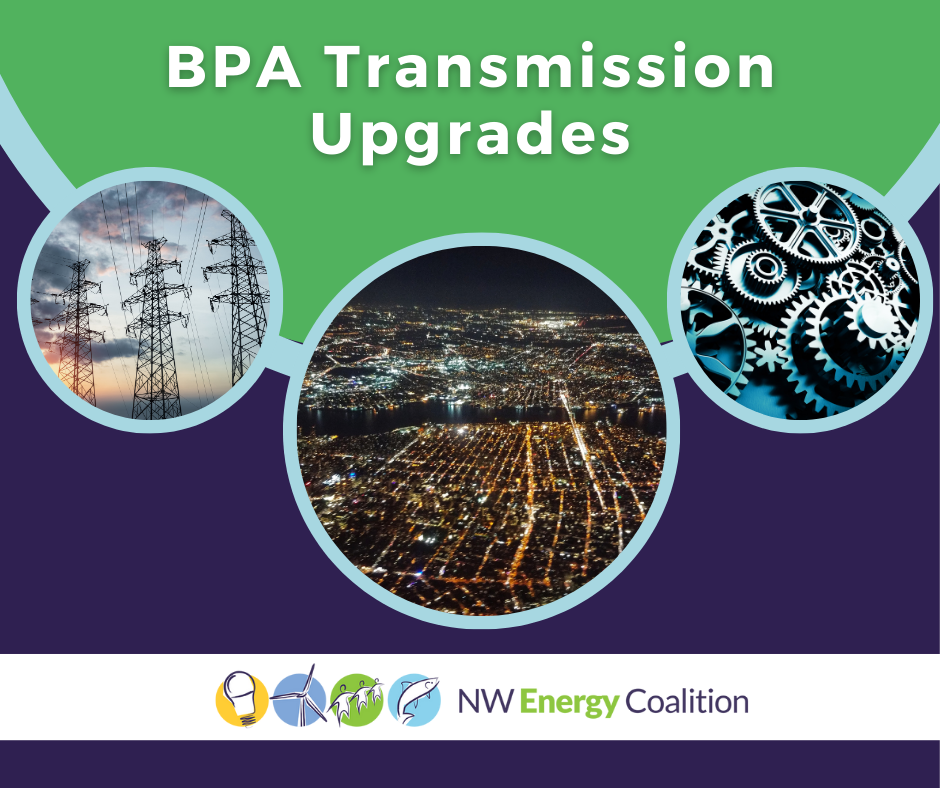 Summer Solstice
Last Wednesday was Summer Solstice, the longest day of the year. Here's how staff has been spending the extra daylight:
Chris Connolly, Policy Associate
Sunset Spikeball at Green Lake!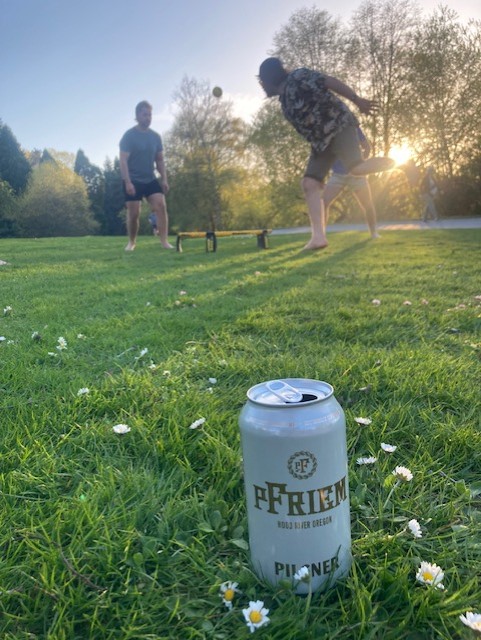 Charlee Thompson, Policy Associate
I've been biking to/from work more and I've been playing wiffleball after work with friends!
Annabel Drayton, Senior Policy Associate
Lots of climbing. My partner and I were just climbing in Teton.