Washington's Legislative Session Wrap-Up
During the 2021 Washington Legislative Session, we worked hard to support passage of policies and develop programs in Washington that advance transportation electrification, energy affordability, and investment in clean energy and efficient buildings. Last Sunday, April 25, the 2021 Washington legislative session wrapped up. The 2021 session was a historic session for climate and clean energy in Washington. Here are the highlights: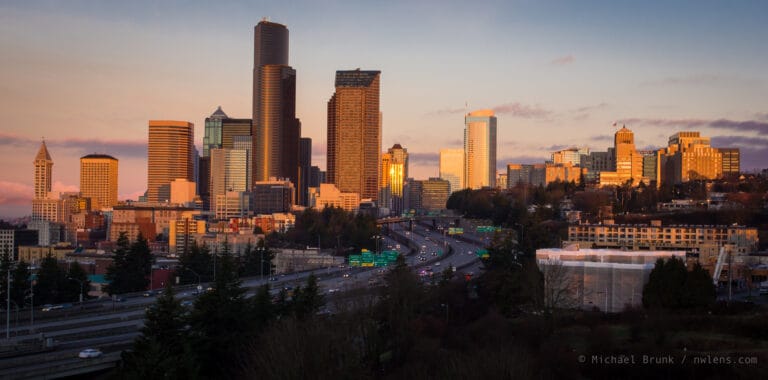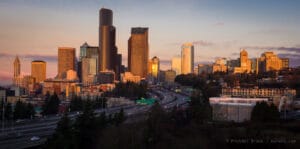 NWEC's Priorities
The following bills are ones that NWEC was primarily focused on supporting – they passed the Legislature and are on their way to Governor Inslee's desk:
SB 5192 – Supporting access to electric vehicle supply equipment, and HB 1287, concerning preparedness for a zero-emissions transportation future are complementary bills supporting the development of electric vehicle charging infrastructure in Washington. SB 5192 sets foundational standards for public charging, protecting Washington consumers and inspiring confidence so people know they can rely on EV charging infrastructure. HB 1287, is focused on increasing preparedness for a zero-emissions transportation future. Thank you to Senator Mona Das (D-47), Representative Nicole Macri (D-43), and Representative Alex Ramel (D-40), for their leadership in shepherding these essential policies. Read more about these policies on our blog!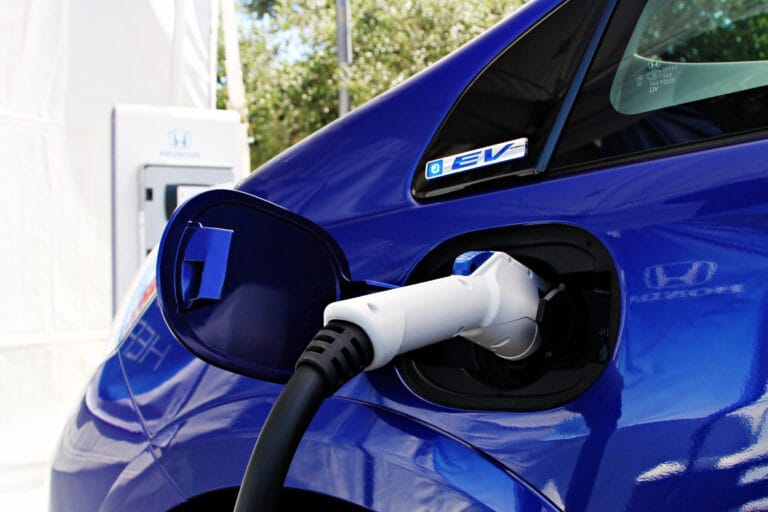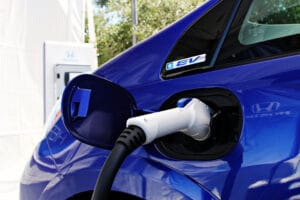 HB 1091 – Reducing greenhouse gas emissions by reducing the carbon intensity of transportation fuel. The Clean Fuels Standard will reduce the carbon intensity of transportation fuels 20% below 2017 levels by 2038. Among the requirements, regulated entities with high carbon intensity fuels can comply by blending higher levels of biofuels into petroleum fuels, developing new feedstocks, and technologies making new lower carbon fuels, existing technologies more efficient, or purchasing credits from lower-carbon intensity fuels. The bill delays enforcement of a Clean Fuels Standard until the passage of an additive transportation package. Utilities can generate revenue through the sale of credits for the use of lower carbon intensity transportation fuels, like electricity and renewable natural gas. Electric utilities would be required to reinvest 30% of revenue generated to benefit communities disproportionately impacted by pollution. Electric utility revenue must be disbursed on transportation electrification, and programs selected by the Department of Ecology and the Department of Transportation. The bill was sponsored by Representative Joe Fitzgibbon (D-34) as Governor-request legislation.
SB 5126 – The Washington Climate Commitment Act, adopts a statewide cap on covered greenhouse gas emissions from major emitters in the energy, industrial, and manufacturing sectors. The cap is consistent with limits adopted by the Legislature in 2020. The bill authorizes the Department of Ecology to allocate and auction allowances for greenhouse gas emissions, oversee and enforce the program, and link the program with other jurisdictions under certain circumstances.  It includes provisions to ensure that the program will reduce air pollution in overburdened communities, and creates an environmental justice panel that will advise the state on design and implementation of the program. Revenues from the sale of allowances are directed toward investments in clean transportation, climate resilience, clean energy transition, and energy efficiency. Projects funded from program revenues must provide direct benefits to vulnerable populations by reducing environmental burdens, supporting community-led projects, or meeting an identified community need. Implementation is contingent upon enactment of a separate transportation revenue package. The bill was sponsored by Senator Reuven Carlyle (D-36) as Governor-request legislation.
SB 5295 – Transforming the regulation of gas and electrical companies toward multiyear rate plans and performance-based rate-making. This bill provides direction to the Utilities and Transportation Commission (UTC) to modernize gas and electric utility regulation. It supports continued and expanded investment in low-income bill assistance, and allows for more diverse voices to participate in the UTC's public process by supporting funding for organizations representing customer interests to intervene in UTC proceedings. Priority for intervenor funding is provided to organizations representing vulnerable populations and highly impacted communities. The bill also requires the UTC to develop performance-based regulation policies, and adopt performance metrics and penalty mechanisms as part of any multi-year rate plan. The bill was sponsored by Senators Reuven Carlyle (D-36) and Shelly Short (R-7).
Budget Wins
Odd-numbered years are "long sessions" and ones in which both a capital and operating budget need to be passed. Going into session, there were concerns about restricted operating budget resources due to COVID revenue impacts. But, higher than expected revenues and a federal stimulus package helped create a strong biennial budget for the state. Some clean energy proposals funded through the capital and operating budgets include:
$10 million for the Weatherization Plus Health program, including $5 million specifically for the Community Energy Efficiency Program (CEEP)
Almost $10 million to fund energy retrofits for public buildings
More than $56 million for the Clean Energy Fund
Funding to Commerce to begin implementing building emission reduction actions from the State Energy Strategy, including code training and workforce development
Funding to the UTC to investigate how gas utilities can support meeting the state's GHG emission reduction targets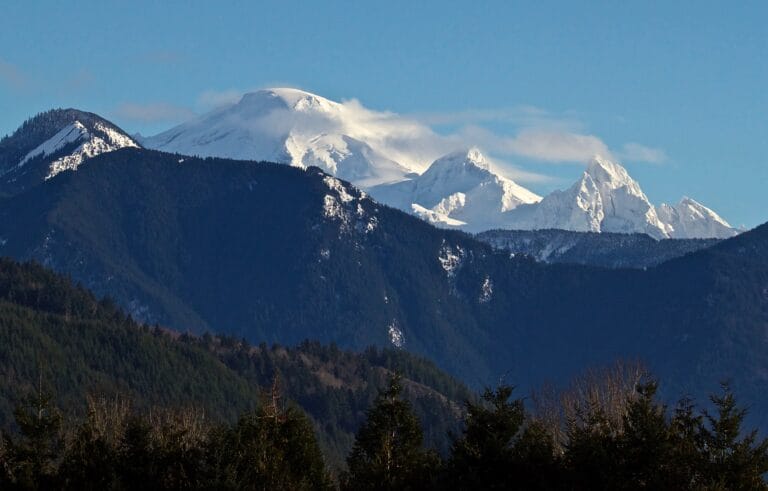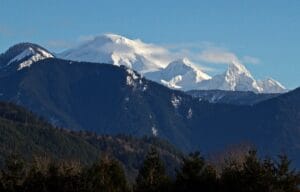 Partnership Priority Bills
NWEC supports partner organizations' priority bills that align with our mission. We supported the following partner priority bills, which passed the Legislature:
SB 5141 – Implements the recommendations of the environmental justice task force by providing new direction to state agencies to reduce environmental and health disparities, to improve the health of Washington residents. Among other things, the bill defines environmental justice in state law, directs funding to provide benefits to highly impacted communities, works to increase equitable community participation, establishes an environmental justice council, and supports the continued development of the Environmental Health Disparities Map.
SB 5008 – Extending the business and occupation tax exemption for amount received as credits against contracts with or funds provided by the Bonneville Power Administration and used for low-income ratepayer assistance and weatherization. This bill reinstates a B&O tax exemption that was previously in place on funds returned to utilities from BPA for achieved conservation measures. Tax savings to the utilities are then directed to low-income ratepayer assistance and weatherization programs.
Unfinished Business
HB 1084 and SB 5093 – Healthy Homes and Clean Buildings is Governor-request legislation, sponsored by Representative Alex Ramel (D-40) and Senator Marko Liias (D-21), and would have taken a comprehensive approach for addressing emissions from the building sector. It would build on actions identified in the 2021 State Energy Strategy. While this legislation did not advance this session, sponsors have indicated that they plan to actively work on the issues in the interim, and NWEC staff will engage in these discussions.
Support the Coalition
It is with your membership, donations, and interest, that we are able to do this work, and accelerate the clean energy transition. So, if you've been wanting to help the Coalition, please take this opportunity to donate to the Coalition through GiveBIG! Thank you for considering making a contribution today.
Don't miss out on our two-day Clean & Affordable Energy Conference, June 2nd and 10th from 9am-12pm (PST). We will cover the most pressing issues in the Northwest's energy landscape. These include salmon recovery and potential changes to the federal hydro system, how to advance equity in the energy space through funding and support for expanded community participation. On the 10th, panelists will discuss how to address regulatory barriers to decarbonizing utilities, and how stakeholders can engage in the NW Power Council's regional planning processes to support clean, affordable, and reliable service for all Northwest communities. Register today!
Update: May 3, 2021