Clean & Affordable Energy Conference
SAVE THE DATE!
Fall 2018 Clean & Affordable Energy Conference
November 15, 2018 at the World Forestry Center in Portland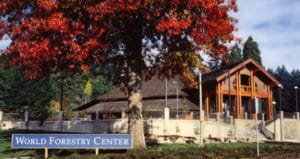 Schedule for November 15, 2018:
8am-5pm: Main Conference
5pm-7pm: Reception
Coalition Membership Meeting:
November 16, 2018: 9am-11am at the Ecotrust in Portland
Speakers to be announced soon, plus three featured panels:
Panel 1:  Are new energy storage technologies a game-changer?
Emerging energy storage technologies may change how we think about and plan the Northwest electric system.  What are these technologies?  What benefits do they offer?  And how should they be employed?
Panel 2:  Beyond savings – All the benefits of energy efficient buildings. 
Energy efficient buildings save money and energy. They're also healthier and more comfortable, helping residents and workers become happier and more productive.  How can we make energy efficient buildings and their benefits available to all?
Panel 3:  A clean energy alternative changes the lower Snake River dam debate

A recent NW Energy Coalition study showed the dams aren't necessary for an affordable, reliable, and clean electric system.  How does that finding change the dam removal/salmon restoration debate?
More details coming soon!
Read about previous conferences:
Spring 2018 Clean & Affordable Energy Conference
Fall 2017 Clean & Affordable Energy Conference
Spring 2017 Clean & Affordable Energy Conference
Fall 2016 Clean & Affordable Energy Conference
Spring 2016 Clean & Affordable Energy Conference
Fall 2015 Clean & Affordable Energy Conference
Spring 2015 Clean & Affordable Energy Conference
Fall 2014 Clean & Affordable Energy Conference