Complementary Bills Pave the Way for a Zero-Emissions Transportation Future
Washington has over 68,000 electric vehicles (EVs) on the road today, and with commitments from automakers, Washington signing on to a recent multi-state zero-emissions vehicle letter, and President Biden's proposed infrastructure plan, that number will keep growing. To plan for this growth, two bills, SB 5192 and HB 1287, recently passed the Washington legislature and are now on their way to Governor Inslee.
SB 5192 sets foundational standards for public charging, protecting Washington consumers and inspiring confidence so people know they can rely on EV charging infrastructure. Sponsored by Senators Das, Lovelett, Carlyle, Kuderer, Nguyen, and Wilson, SB 5192 would increase access to public charging and make the charging experience as easy as filling up your car with gasoline.
Complementary to SB 5192, HB 1287, is focused on increasing preparedness for a zero-emissions transportation future. Among other things, the bill directs the state to develop a refueling infrastructure mapping tool, ensures electric utilities are planning for new transportation electrification load, and strengthens the state's EV readiness requirements. HB 1287 was sponsored by Representatives Ramel, Hackney, Bateman, Fitzgibbon, Berry, Santos, Kloba, Macri, Bergquist, Ormsby, Pollet.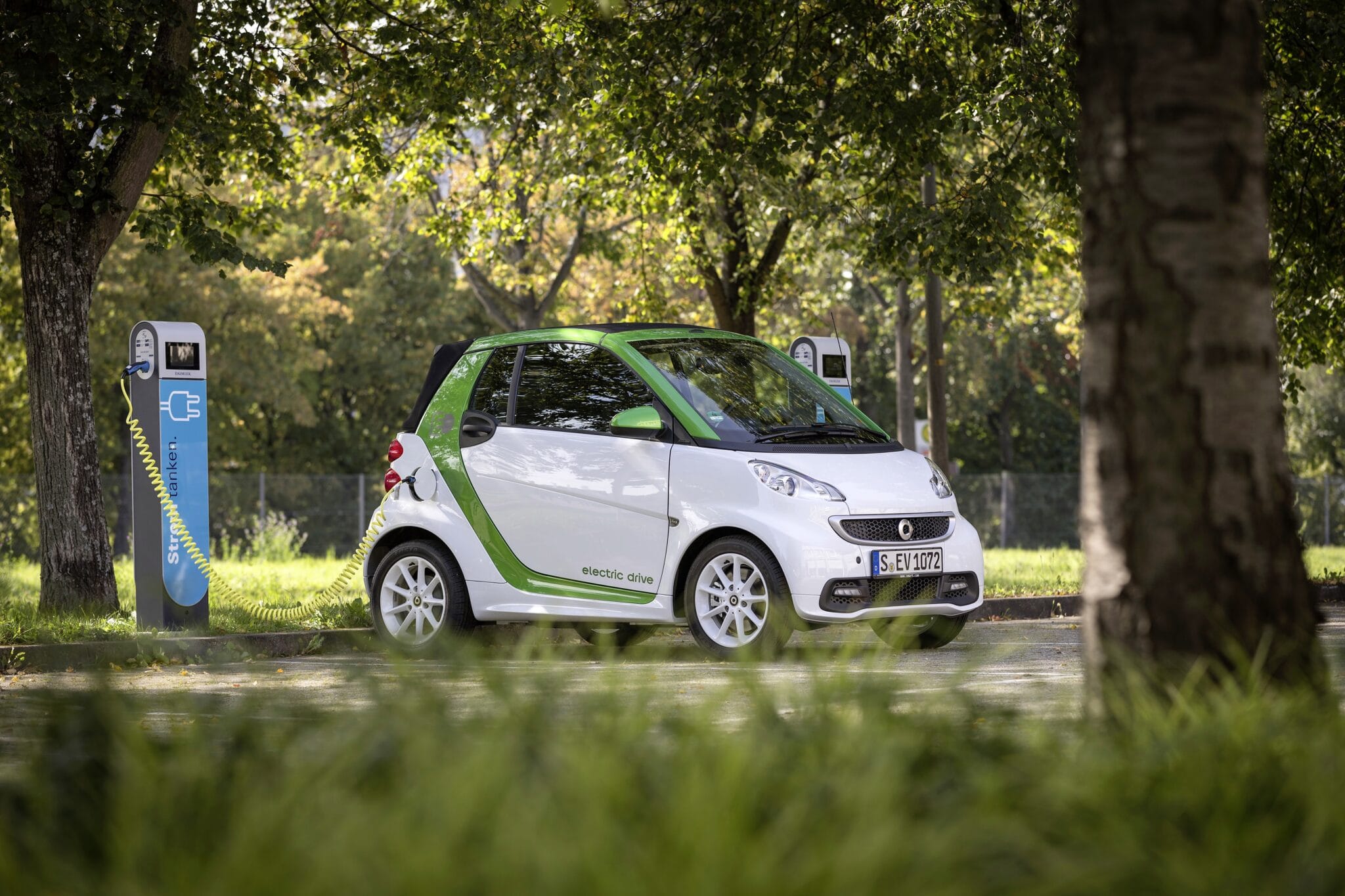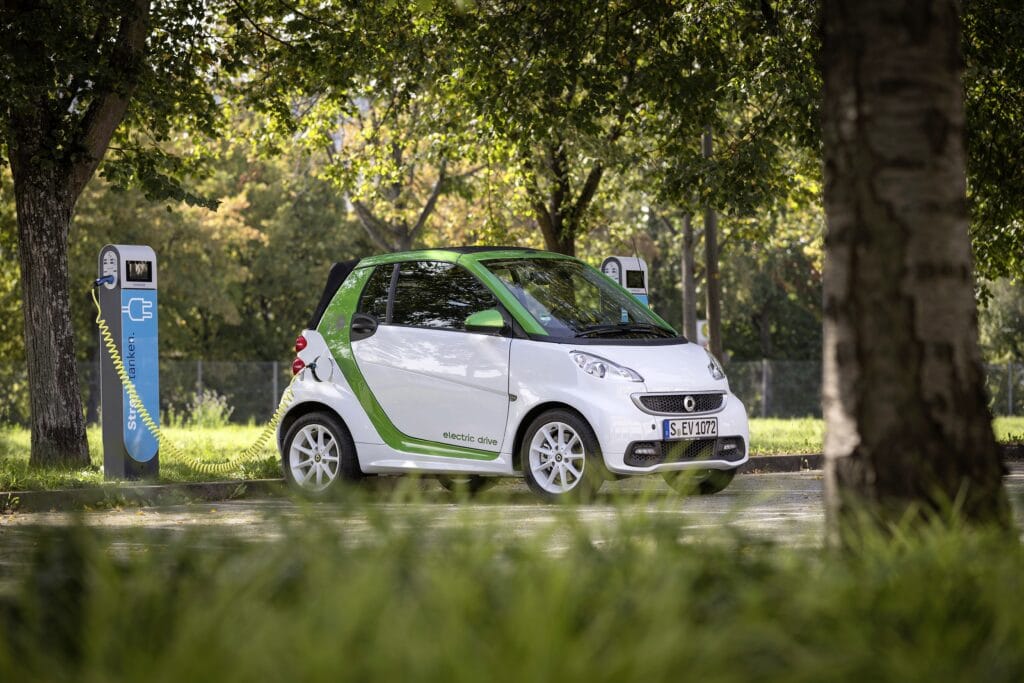 Attribution: Green Energy Futures, Flikr
SB 5192 – Accessible Public Charging
With this policy, Washington will establish a standardized framework so you know how you're going to pay, how much you're going to pay, and that you're getting what you pay for when you recharge your car at a public charging station.
As it currently stands, every public EV charging experience is different and unpredictable. Some systems require unique key fobs, RFID cards, specific network apps and cell service to use that app, and can even require consumers to prepay on an account to start charging your car. These are all barriers that can discourage people from making the transition to EVs, and result in inequitable access to EV charging. With the growing availability of EVs from automakers, electric vehicles shouldn't be reserved for only those who can afford to navigate an inconsistent and often confusing public charging experience. EVs should be an option for renters, rideshare drivers, drivers without bank accounts, and all Washington residents who rely on a personal vehicle to meet their transportation needs.
Simple solutions to charging can help more people enjoy the cost savings of driving EVs with public charging often still more affordable than buying gas. This new policy helps remove barriers and increase access for all.
Here are the things the bill does:
Price transparency – requiring all costs associated with a charging session to be clearly displayed.
Payment methods – directing the Department of Agriculture to establish convenient and accessible payment methods for all current and future users, means for conducting a charging session in languages other than English, and means for facilitating charging sessions for consumers who prefer not to use a bank or low-moderate income.
Data and interoperability – requiring charging providers to report on charging station information and maintain interoperability standards.
Next Steps + Implementation:
The Department of Agriculture, with the Department of Commerce and Utilities and Transportation Commission, will start at least two rulemakings. The first rulemaking will be to establish minimum payment method requirements and the second will be to develop interoperability standards. Both rulemakings must be completed by January 1, 2023.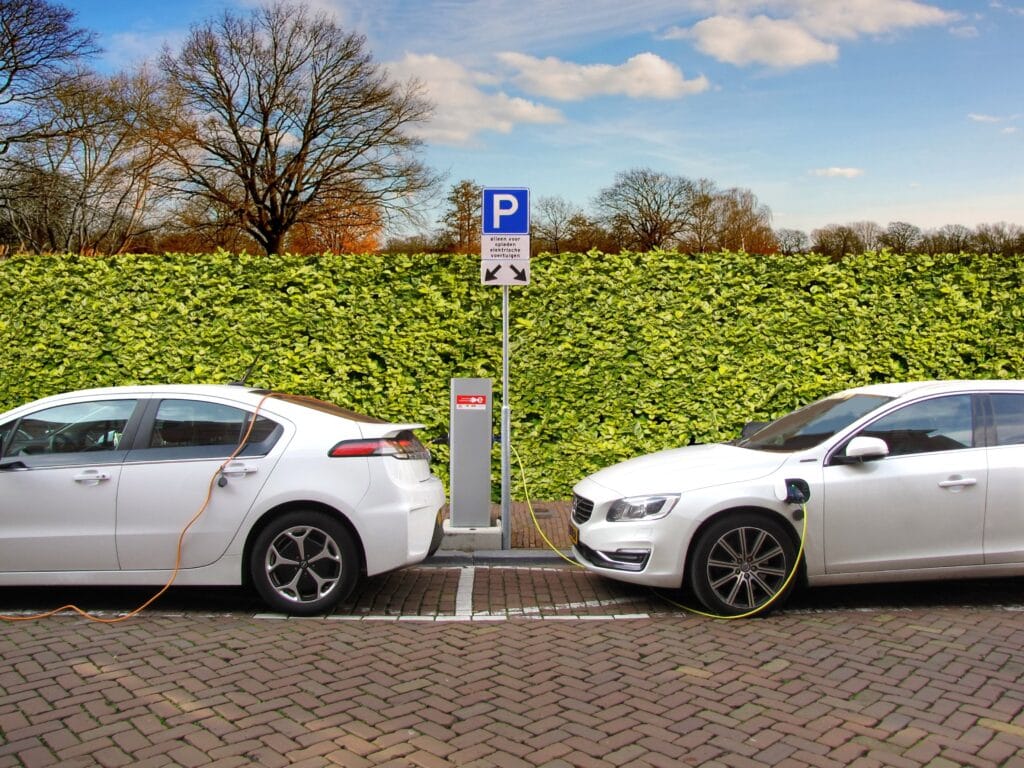 Attribution: Joenomias, Pixabay
HB 1287 – Zero-Emission Vehicle Readiness (ZEV Readiness)
This bill creates planning guidelines and tools to prepare for a zero-emissions transportation future. It will help ensure Washington's infrastructure meets the needs of current and future residents and to ensure affordability is a key component in the transition.
Here are the things the bill does:
Mapping tool – directs the Department of Transportation to develop a mapping and forecasting tool that provides locations and essential information of charging and refueling infrastructure to support forecasted levels of electric vehicle adoption, travel, and use.
Utility resource planning – provides further direction and clarity to ensure utilities are proactively planning for new transportation electrification load growth as Washington transitions to electricity as a major transportation fuel.
Building codes – directs the State Building Code Council to establish EV infrastructure requirements, including for residential buildings, that support anticipated levels of ZEV use that result from the implementation of the ZEV program and emission reductions consistent with state emission reduction limits.
ZEV goal – establishes that all new light-duty vehicle sales in Washington be electric by 2030, contingent upon a vehicle miles traveled fee or tax being in effect in Washington with at least 75% of light duty vehicles participating. [Update: Governor Inslee vetoed this section of the bill, stating that "we cannot afford to link an important goal like getting to 100% zero-emission vehicles to a separate policy that will take time to design and implement." See the full veto message here.]
Next Steps + Implementation:
There will be opportunities to engage in the design of the mapping tool, the development of utility integrated resource plans, and the building code rules related to electric vehicle infrastructure. The State Building Code Council must adopt the electric vehicle infrastructure requirements by July 1, 2024.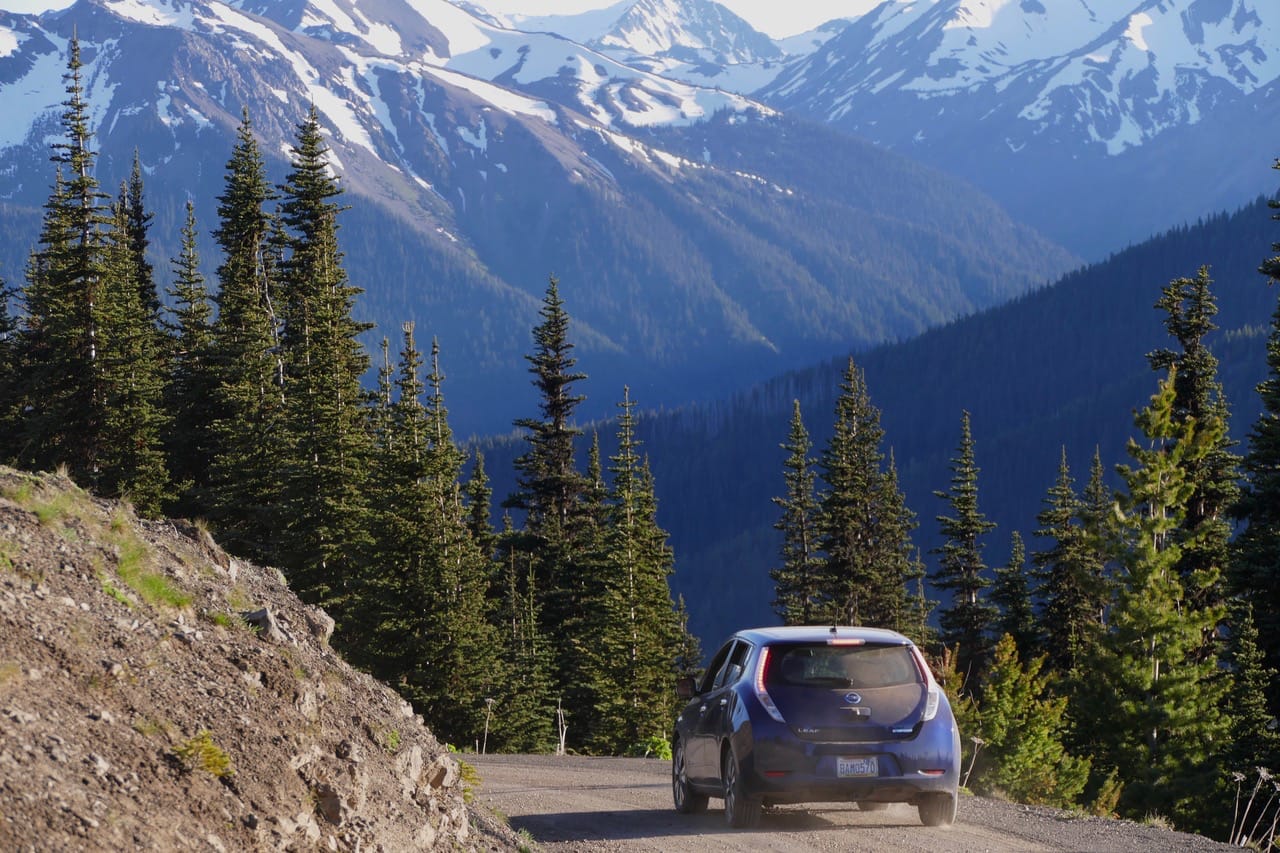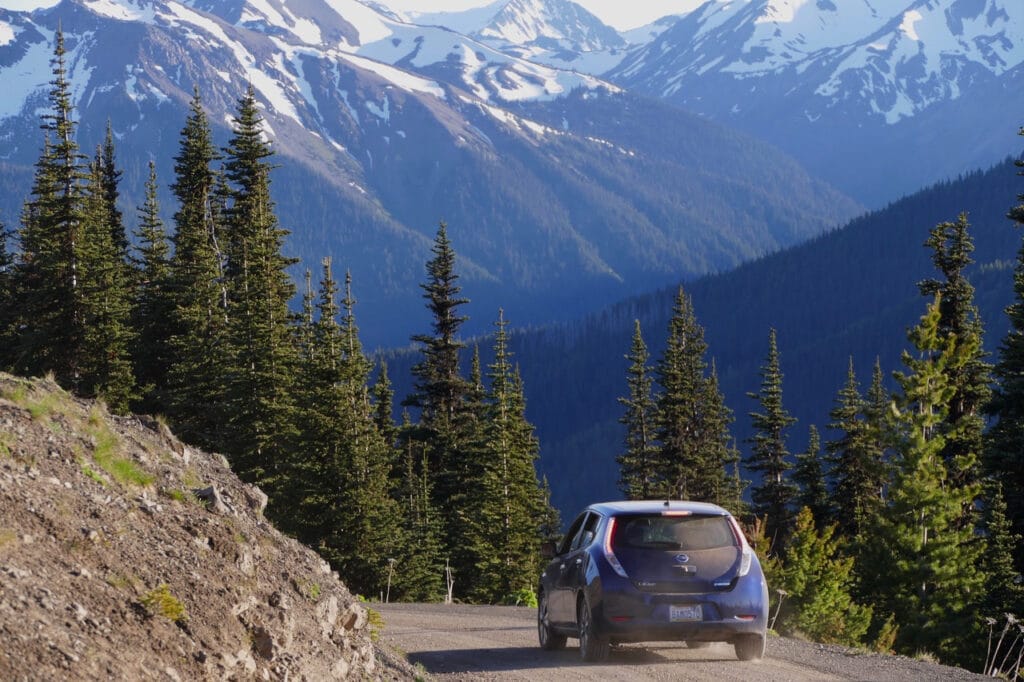 Attribution: Jessica Plumb
Thank you to Senator Mona Das (D-47), Representative Nicole Macri (D-43), and Representative Alex Ramel (D-40), for their leadership in shepherding these important policies. They will also support the implementation of the Climate Commitment Act and a Clean Fuels Standard, as both policies accelerate the transition to a clean transportation future through transportation electrification.
If you'd like to learn more about these bills or have questions about the Coalition's transportation electrification work, please email Annabel Drayton at annabel@nwenergy.org
Updated: June 3, 2021