May 2023 Newsletter – Legislative session wrap ups, new blogs on markets, beat the heat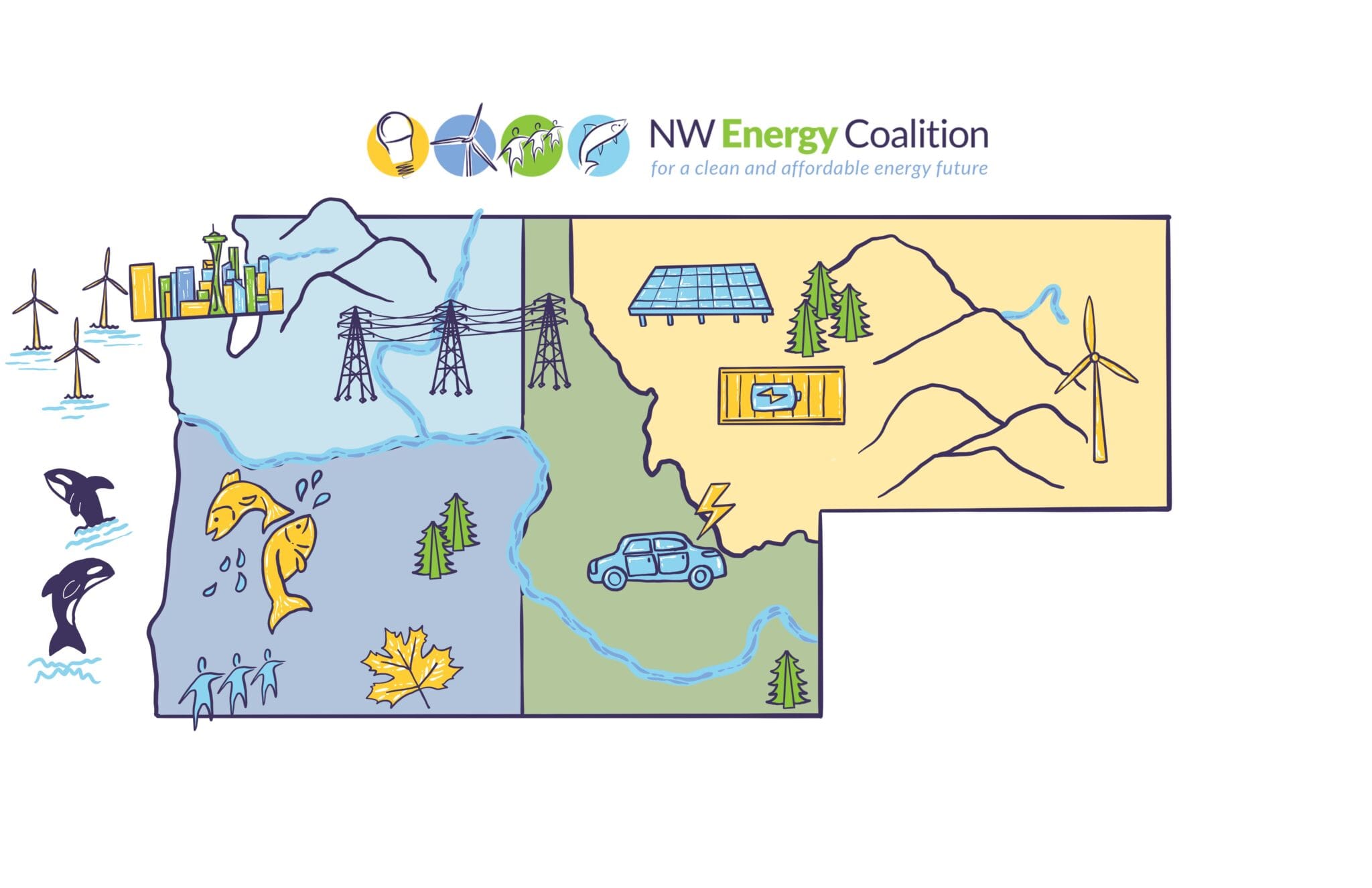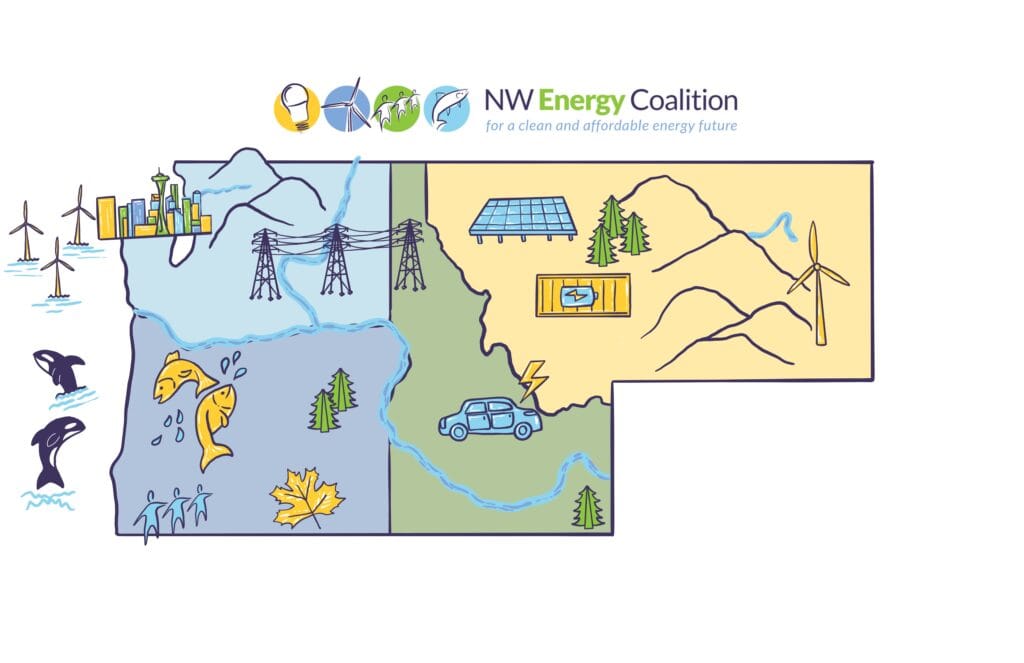 We're hiring!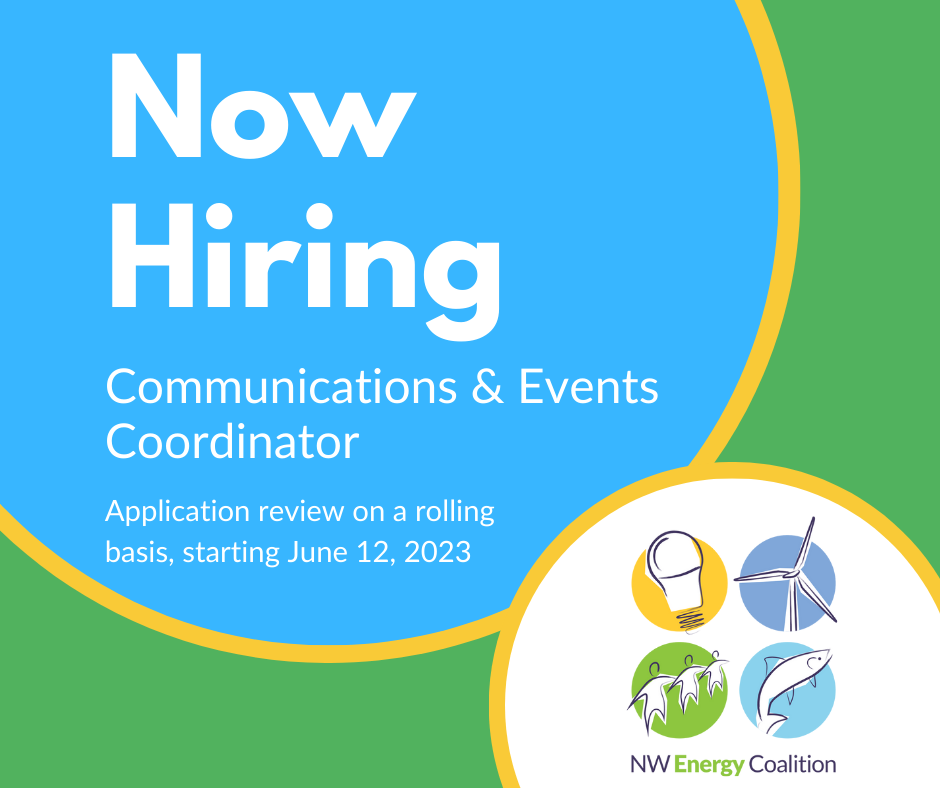 We're hiring! Check out our website for the Communications & Events Coordinator position and please help spread the word.
Featured
Success!
GiveBIG & 2023 Spring Clean & Affordable Energy Conference
Thank you to everyone who donated and helped us during GiveBIG this year.
We're excited to announce that we have exceeded our goal of $20,000!
The NW Energy Coalition could not advance clean, affordable, and equitable energy policy without support from our members and donors, like you.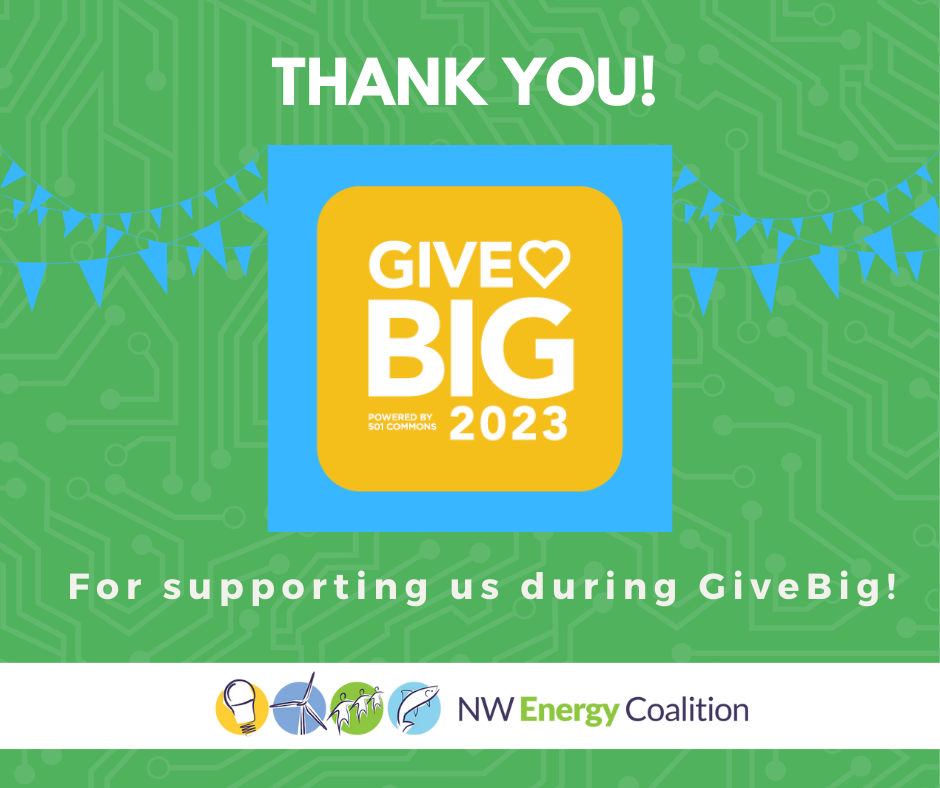 We also recently wrapped up our 2023 Spring Clean & Affordable Energy Conference. Four panels of experts over two days engaged in dynamic and intriguing discussions about transmission, customer-side resources, markets, reliability, and much more.
You can view the panels and slides on our website here and read a full digest of the conference here. If you registered for the conference, you are able to view recordings on YouTube.
Please save the date for our 2023 Fall Clean & Affordable Energy Conference, which will be in-person in Portland, OR on December 6! More information coming soon.
In the States, on the Ground
Washington
The 2023 Washington State Legislative session concluded on April 24 with several significant victories for clean, affordable, and equitable energy.
This year, the NW Energy Coalition focused our advocacy on investments in clean buildings and transportation, legislation on transmission and renewable energy siting, and equity impacts. Read our wrap up blog post for some of the 2023 wins for Washington's climate and clean energy future!
Included in the budget passed by the Washington State Legislature and signed by Governor Inslee was funding for three important plans to transition the energy, transportation, and irrigation services currently provided by the lower Snake River dams.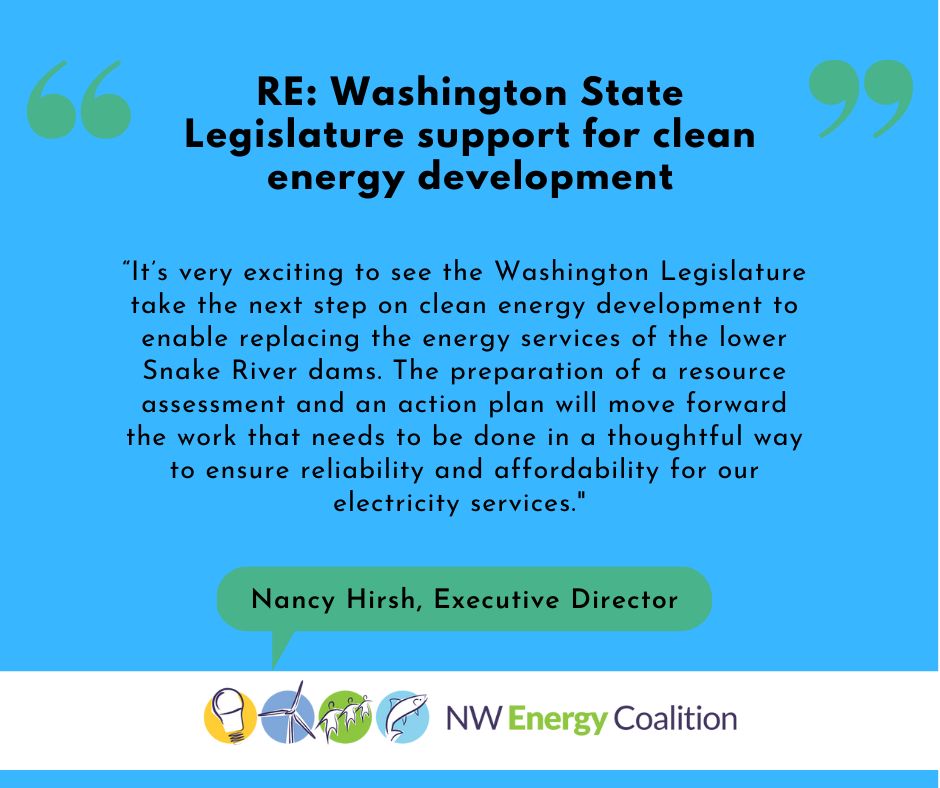 Oregon
Regulatory work can be highly technical, but can it also be responsive to community voices? Can complex regulatory concepts be applied in new ways that deliver better results to historically underserved communities?
Those questions are being confronted with a Community Cohort in Oregon. Since October 2022, about a dozen people from across the state – from Portland to Corvallis to Redmond to Southern Oregon – have been meeting biweekly to learn about energy issues and, more importantly, how to advocate for their energy vision in the regulatory arena.
HB 2021 requires electric utilities to reduce their greenhouse gas emissions. It also highlights the need for direct community input to ensure that communities benefit from the clean energy resources that are needed to meet emissions requirements.
The Community Cohort is bringing new meaning to the slogan "power to the people!"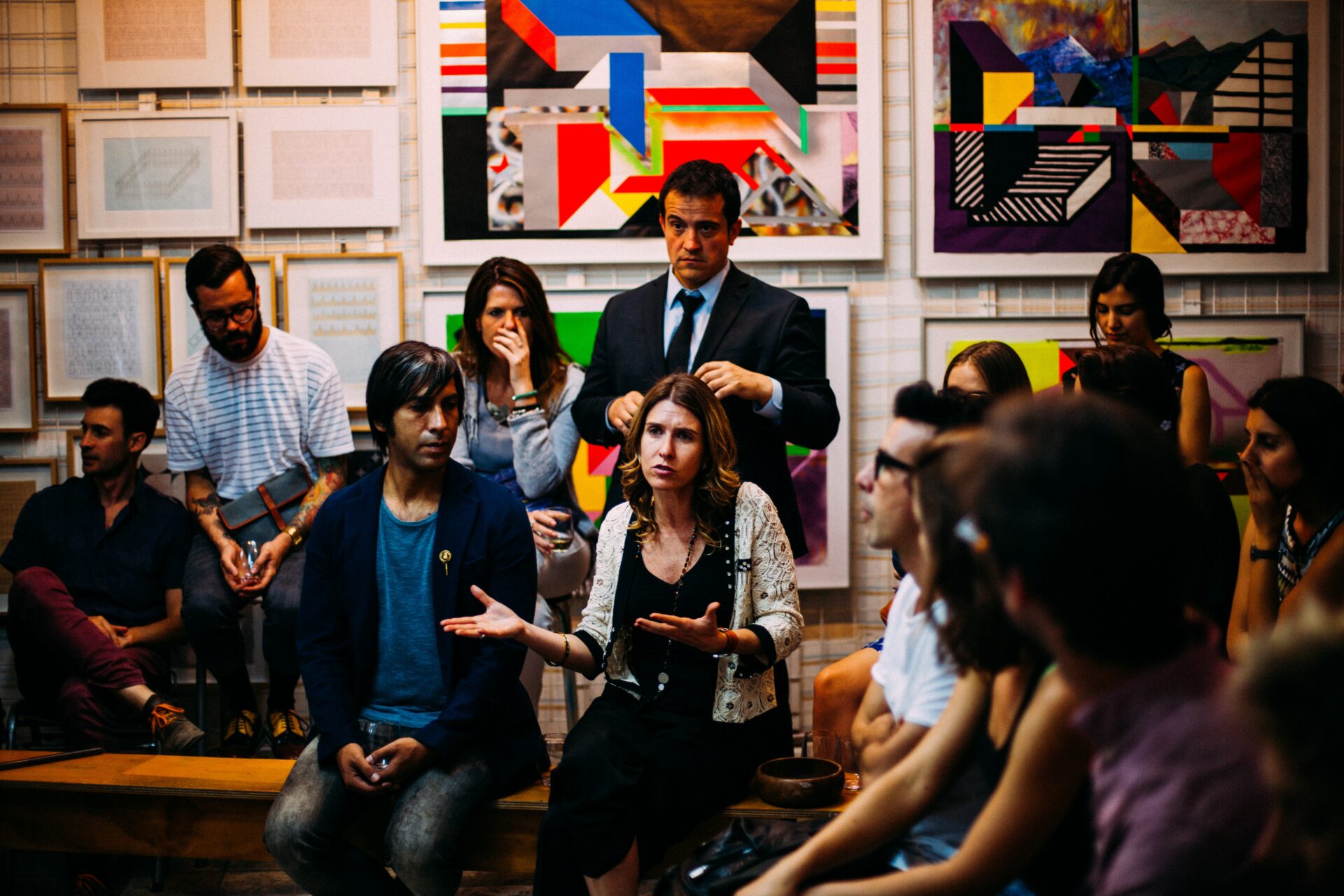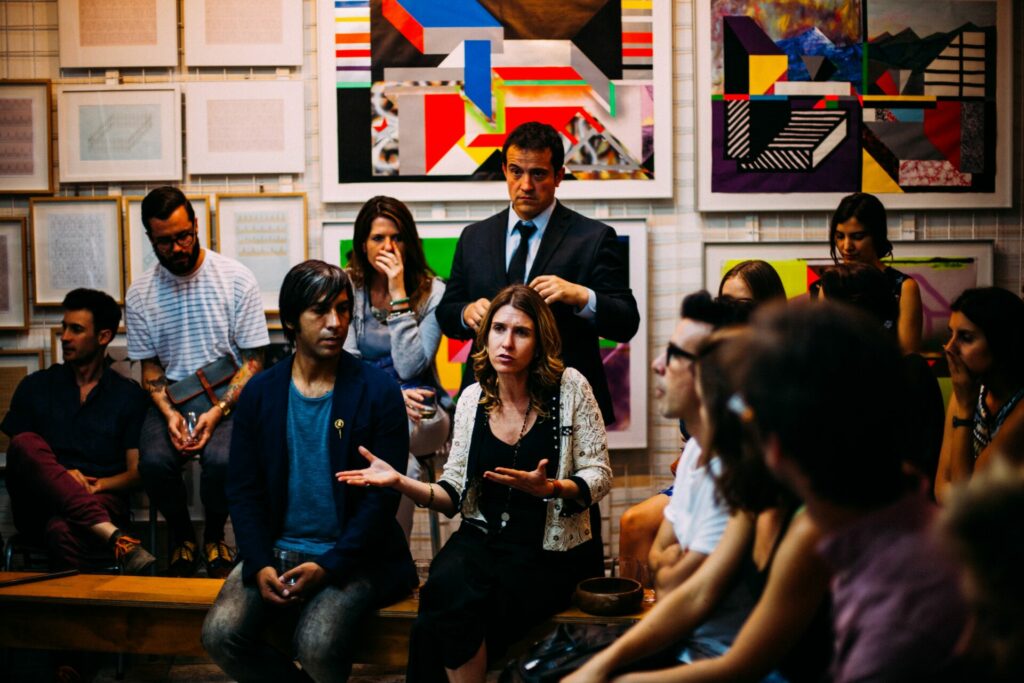 Idaho
With full enforcement of the Energy Independence and Security Act set to begin this summer, utilities around the country can no longer claim much of the lighting savings that made up their energy efficiency portfolio. Idaho Power is no different.
With lighting out of the picture, 60% of Idaho Power's residential efficiency program is achieved through its behavioral program, Home Energy Reports. These programs are an important piece of the efficiency puzzle, but utilities must continue to search for ways to implement cost-effective programs that make permanent changes to the dwelling's energy usage in order to ensure maximum long-term efficiency gains. For example, Idaho Power is planning to launch a new multi-family building efficiency program later this year. More information on Idaho Power's energy efficiency programs can be found here.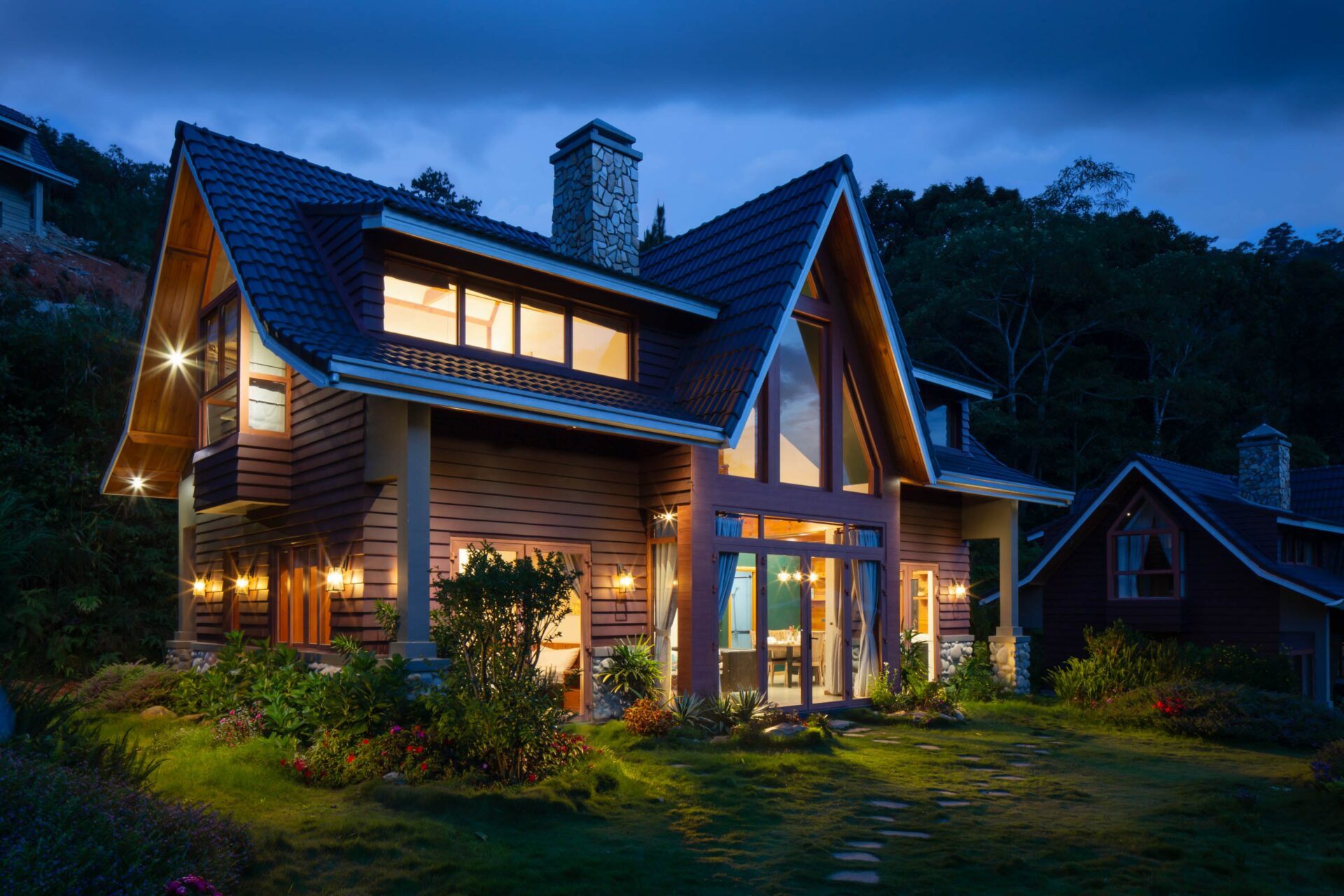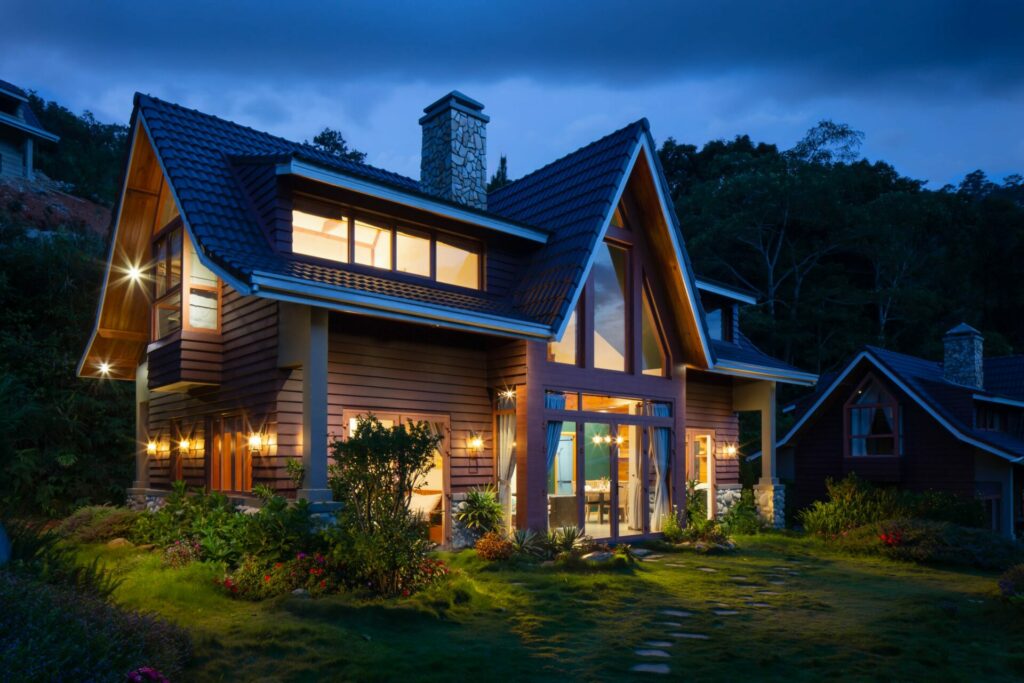 Montana
The 2023 Montana State Legislature adjourned on May 2nd. While much of the attention was placed on social issues, several anti-clean energy bills passed. A large focus was placed on eliminating the ability for localities to make progress on clean energy policy.
This session, the NW Energy Coalition focused its proactive advocacy on establishing an energy efficiency resource standard, as well as driving forward momentum in transportation electrification. Read our wrap up blog post to learn about a few important bills that NWEC was involved in supporting or opposing.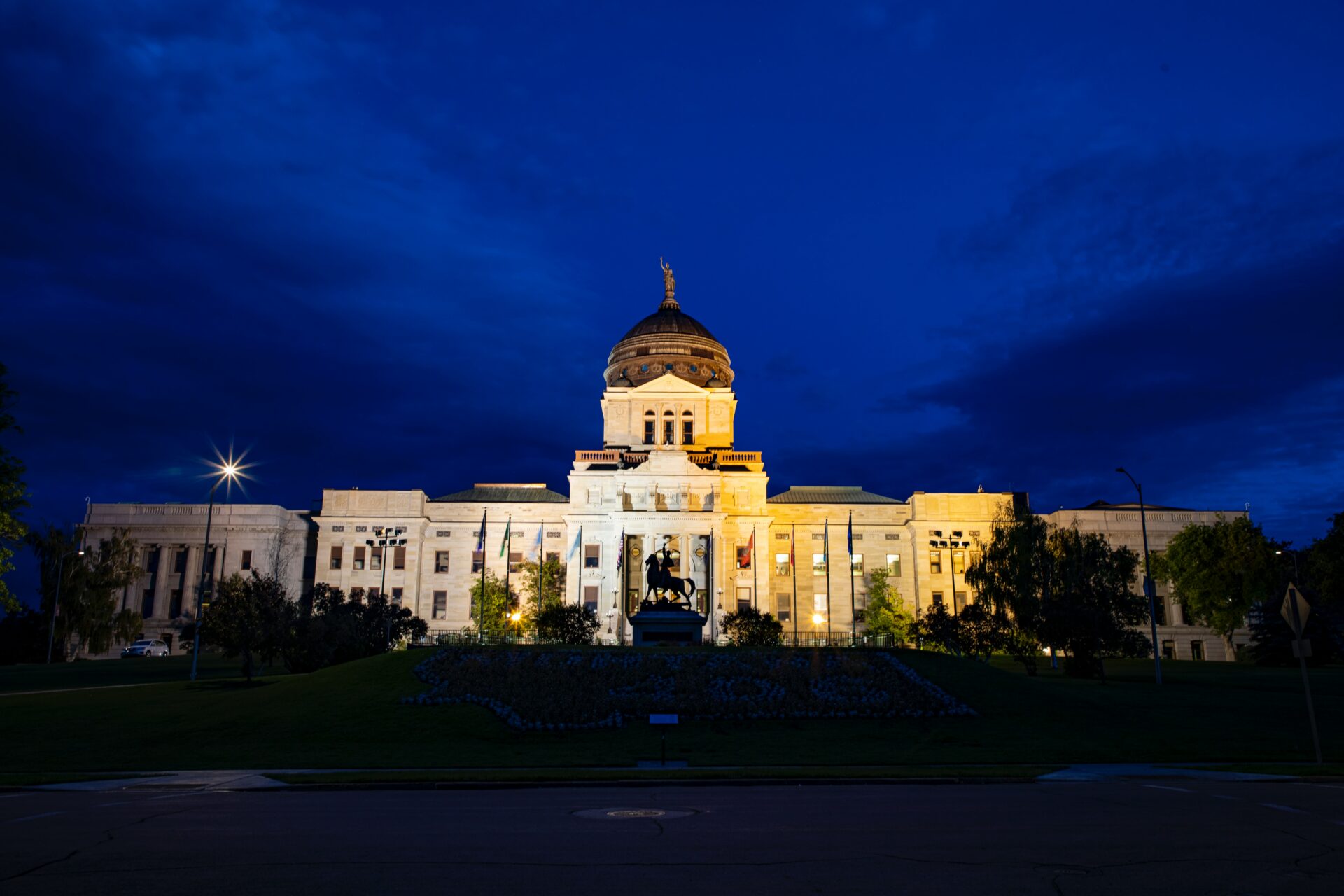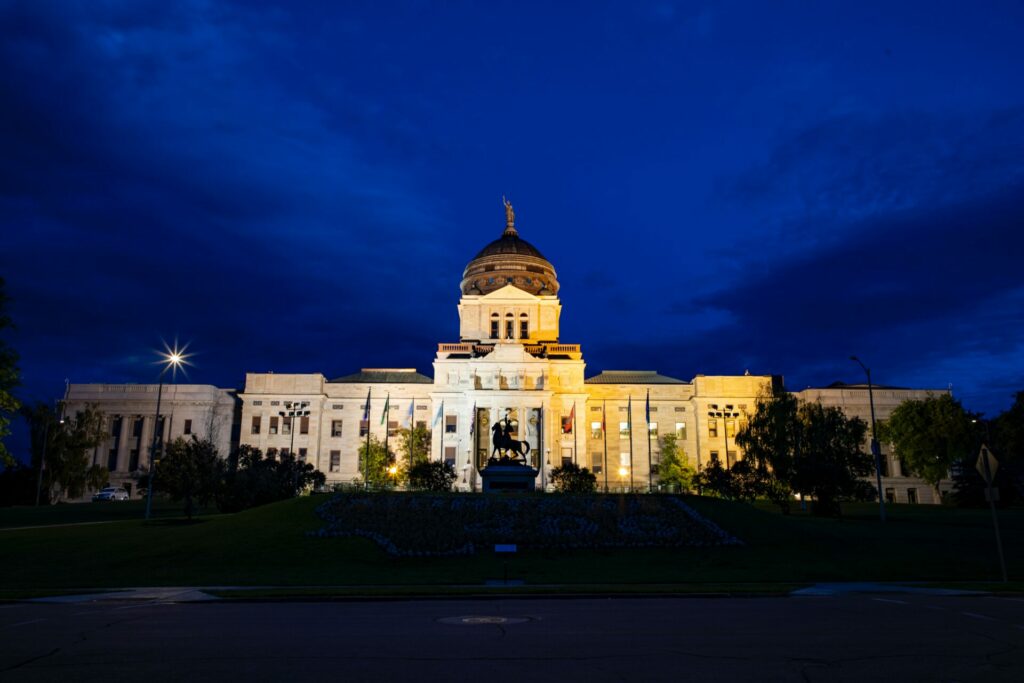 Northwest
The West is in the midst of determining how to structure itself into electricity markets, with significant implications for utilities, customers, and the future of a clean, equitable, and affordable western grid. In a recent blog post, we analyzed a 2021 study, known as the State-Led Markets Study, that looked at the potential benefits of several different organized market configurations.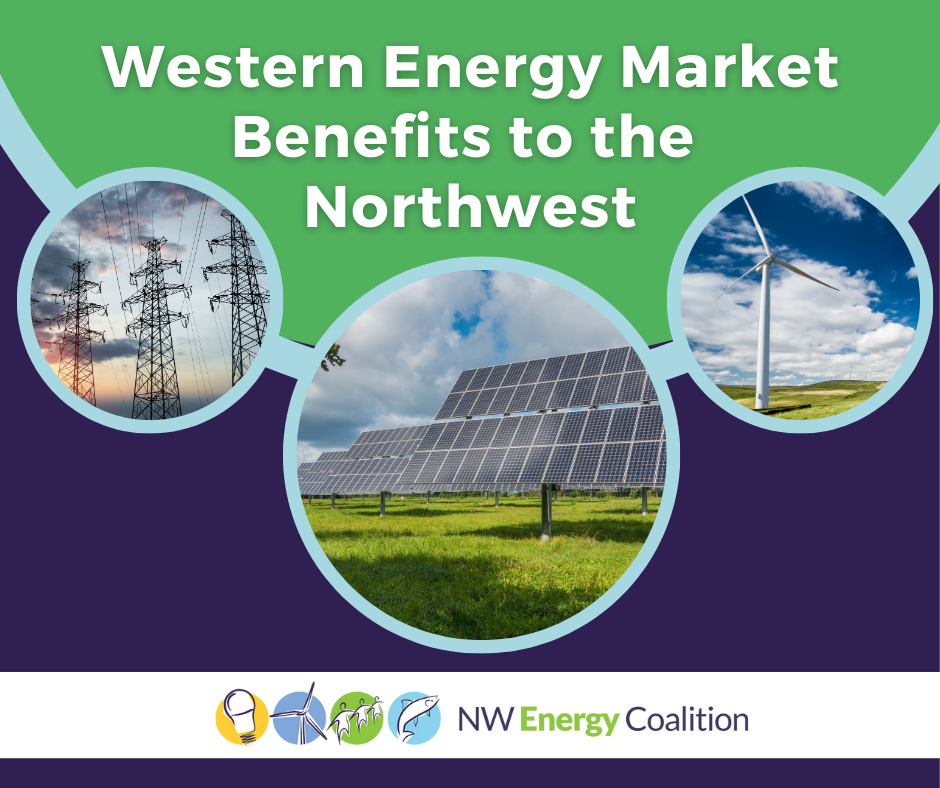 Beat the heat (efficiently, of course)
The Northwest already received its first heat wave of the season, with temperatures over 85 degrees across much of the region. See below for how our staff stayed cool. Then read this Seattle Times article that tested different methods of beating the heat.
Lauren McCloy, Policy Director
Living now on the dry East side of the Cascades, I find that it's harder to stay hydrated! In the summer, I add electrolytes to my water, and try to drink three 32 oz bottles per day. Also, I love my whole house fan. At night, I open the windows and turn the fan on to pull the cool air in. When it starts to warm up in the morning, I turn off the fan and shut the windows and blinds to keep the cool air in the house all day. It's so simple, and it works!
Beth Brooks, Director of Development
At the first hint of any kind of excessive heat, we start stockpiling ice cubes. My sister has a home-made swamp cooler that she (and her cats) swear by. My daughter tends to munch ice cubes and take a lot of cool showers. I find popsicles essential and buy a case. Recently we added a couple of screen doors so we can get some cross-ventilation cranking once the temperature finally starts to go down. Until then we keep the doors closed, the windows down and the shades drawn.
Charlee Thompson, Policy Associate
While I always try to be on/in water when it's hot, my realistic answer for cooling off on the spot is: I eat frozen fruit and make smoothies!
(I always have a ton of frozen fruit on hand. So when it's hot, I just put some into a bowl and snack on it. 😝)
Annabel Drayton, Senior Policy Associate
Ideally, we find cool places to swim 🙂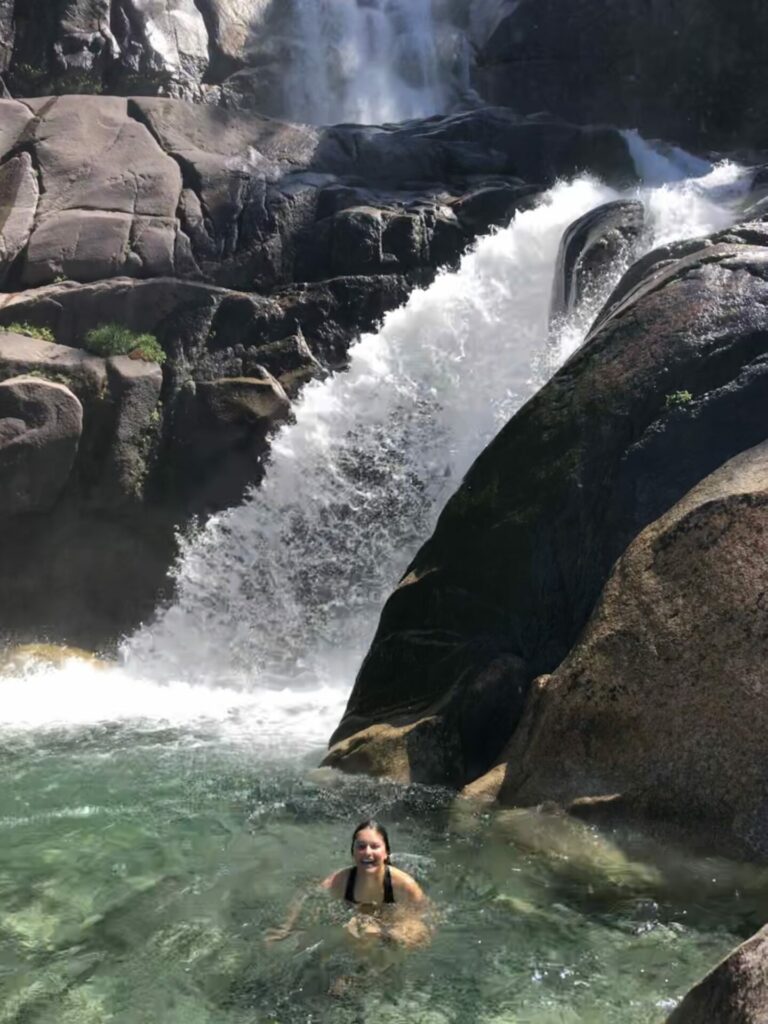 NW Tribal Clean Energy Summit
Hosted by the Affiliated Tribes of Northwest Indians
Join the NW Energy Coalition at the Affiliated Tribes of Northwest Indians' NW Tribal Clean Energy Summit on June 13-15. The Summit will take place at the Tulalip Resort and Casino and will engage Tribal leaders, citizens, staff, youth and collaborators in conversation about navigating the cultural, economic, and social challenges of implementing clean energy projects. All are welcome to register.
The NW Energy Coalition is excited to be a sponsor of the summit, as well as have staff join two panels: Nancy Hirsh, our Executive Director, and Fred Heutte, our Senior Policy Associate will both be attending and speaking at the Summit. We hope to see you there!