Markets 101 webinar: recording & slides
On February 15, 2023, the NW Energy Coalition and Renewable Northwest hosted a Markets 101 webinar to discuss the importance of regional electricity markets. The webinar was attended by more than 80 people from across the Northwest. Below you can find a link to the recording of the webinar as well as the slides.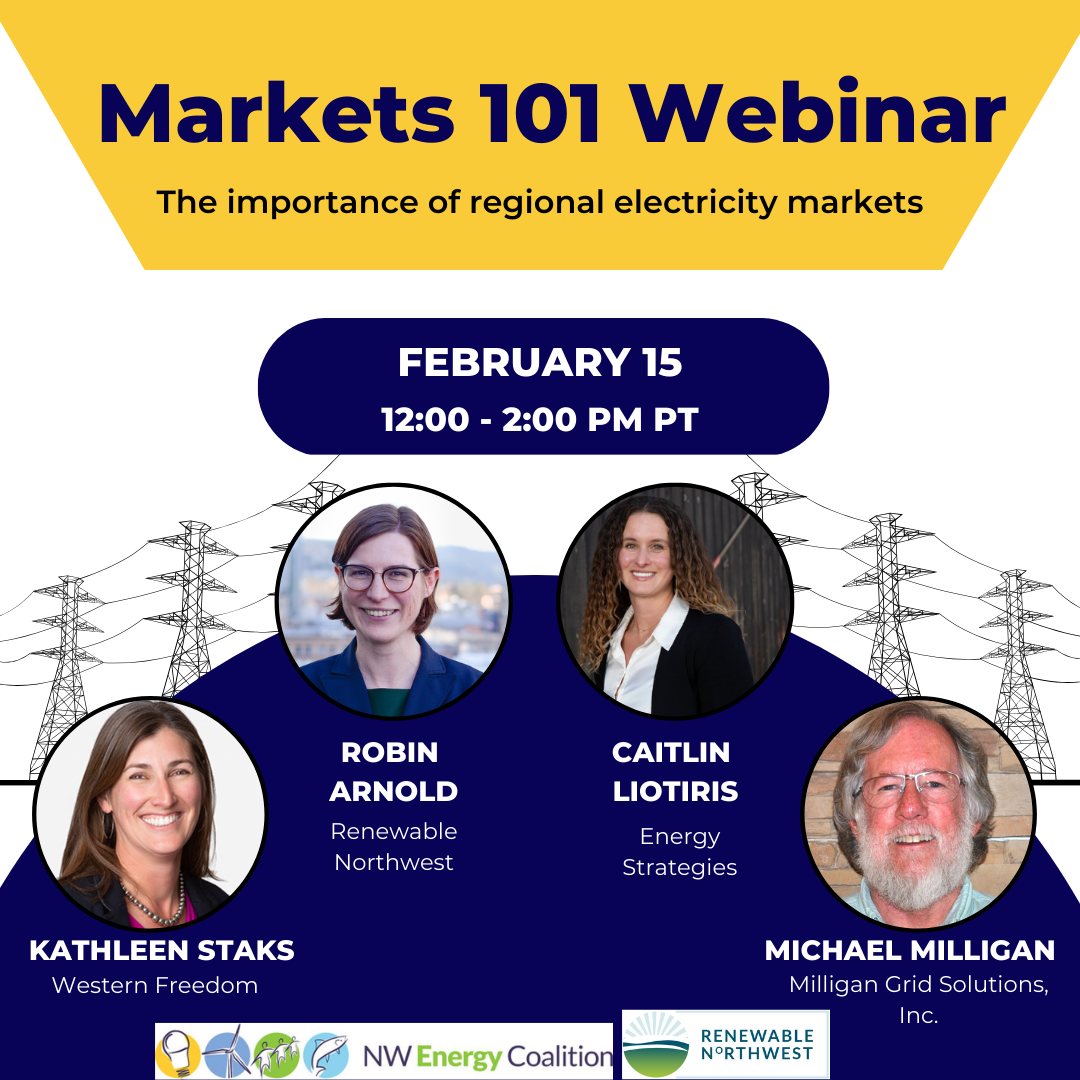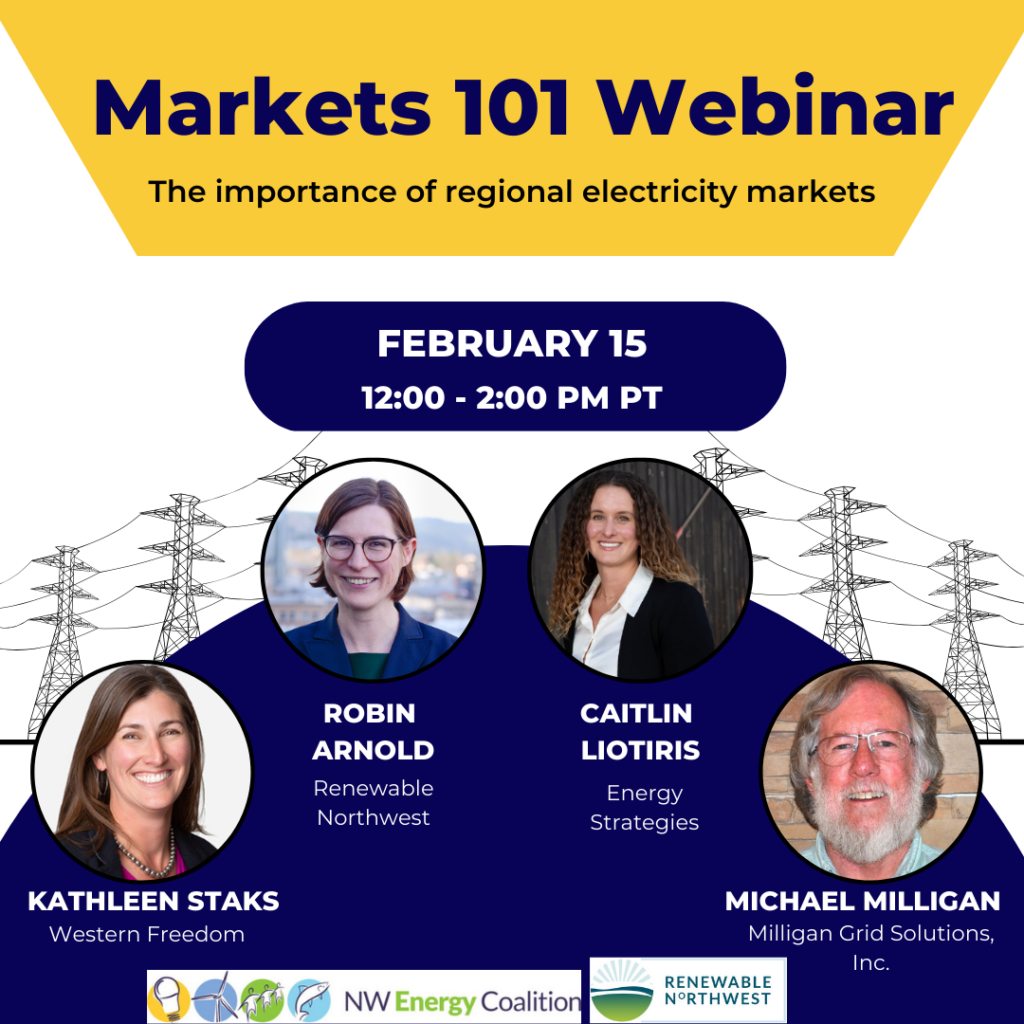 You can find the recording of the webinar here. We apologize for technical difficulties that resulted in a glitch around the 17 minute mark.