June 2022 Newsletter: Clean cars, lower Snake draft report, and June-uary tips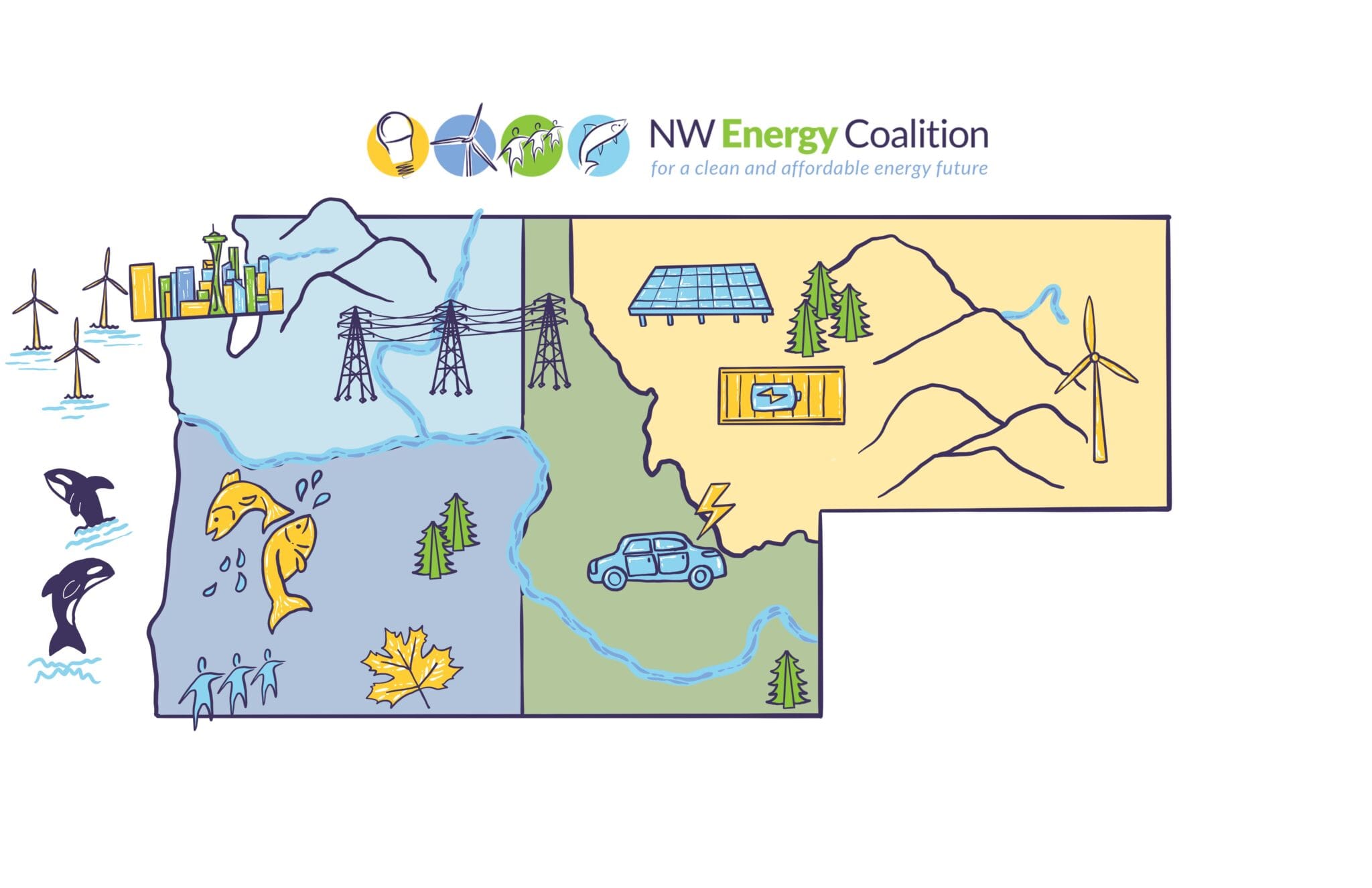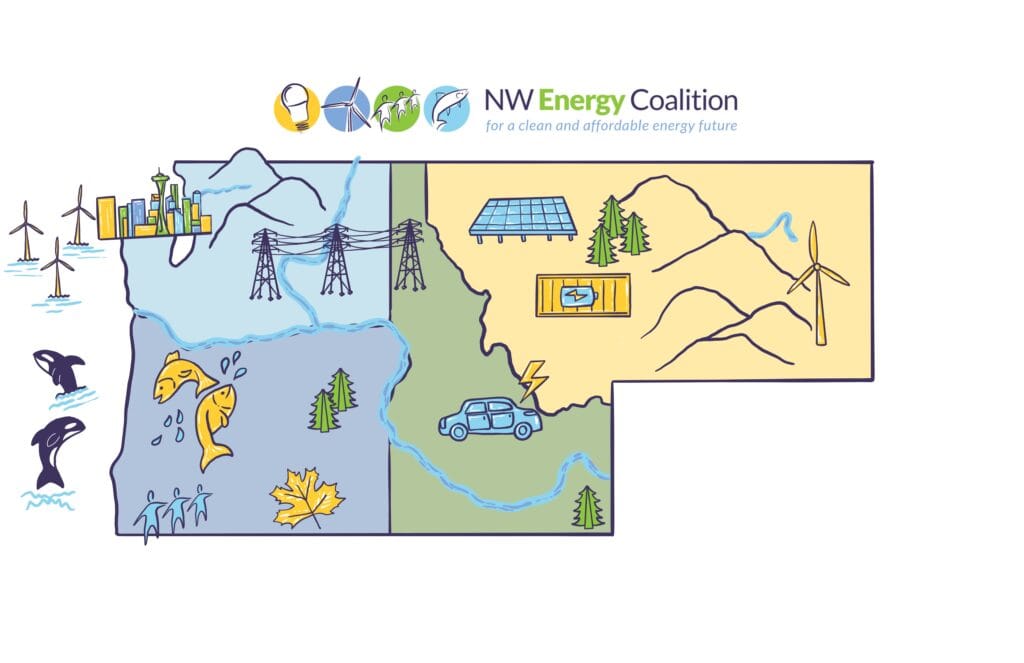 Featured
Decarbonizing the Northwest webinar series
We had the first of four sessions in our "Decarbonizing the Northwest" summer webinar series on June 1 and June 15.

On June 15, the panel of three experts discussed "Regulatory Tools to Advance Decarbonization." The panelists covered challenges and opportunities in the energy sector over the coming years: rapidly changing technologies colliding with regulatory systems that aren't always as nimble as we need; a need to focus on communities & justice while rapidly transitioning to clean energy; and how to advance new technology that we need to decarbonize the hardest aspects of our society while building out the technology we already have.

On June 1, the panel of four experts from around the region was focused on "Decarbonization and Load Growth: Maintaining our Focus on Energy Efficiency." Panelists discussed anticipated trends in load growth from electrification of transportation and buildings, and how our region can plan for the growth by utilizing customer side resources like energy efficiency.

Check out a short clip from the first session and register for our last two sessions below!

June 29: Electricity Markets' Role in Delivering Clean Energy
July 13: Evolving Technologies Showcase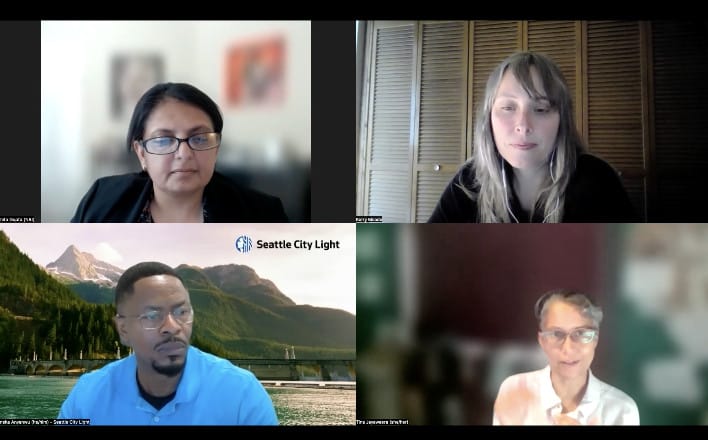 In the States, on the Ground
Washington

The Department of Ecology ​is updating the Clean Vehicles Program and is considering adopting a fleet reporting requirement. This requirement would ​document the cumulative health burden of trucking operations, support targeted air pollution reductions​, ​help low-income drivers transition to cleaner technologies, and help address truck drive​r misclassification by requiring truck operators to provide information about where trucks operate and park. An informal coalition recently sent a letter to Ecology supporting comments from Duwamish River Community Coalition, Earthjustice, and Natural Resources Defense Council for a strong fleet reporting requirement. A formal comment period ​is expected in late August. More information can be found on the rulemaking webpage. 
Oregon

NW Energy Coalition, with several partners, recently submitted a letter to the OPUC on UM 2225, addressing community engagement efforts by Portland General Electric and PacifiCorp for HB 2021. We recognize the importance of community engagement as the impacts of climate change are felt most by low-income and BIPOC communities. We have a long way to go – some more than others – as we work to improve community engagement processes across the region.
Idaho

No update from Idaho this month. We hope you celebrated, remembered, and reflected on Juneteenth this year.
Montana

Effective as of June 10, Montana has adopted the 2021 Edition of the International Energy Conservation Code. This is a significant improvement for Montana consumers, as the long-term costs of ownership will decrease with improved building efficiency. Indeed, all consumers benefit – home/building owners or not – as efficiency decreases utility energy and capacity costs and increases grid reliability. Enforcement and compliance with the energy code will be key moving forward.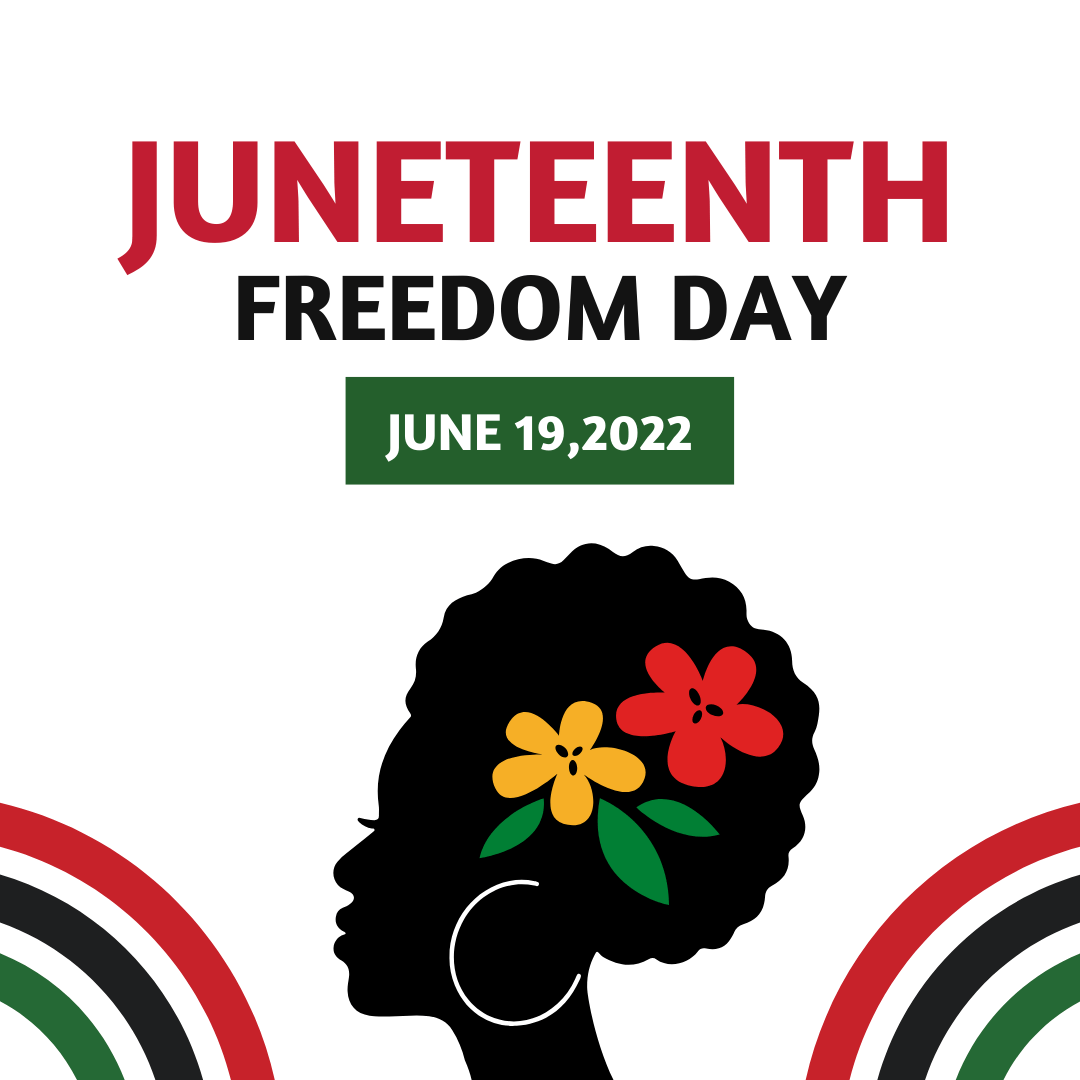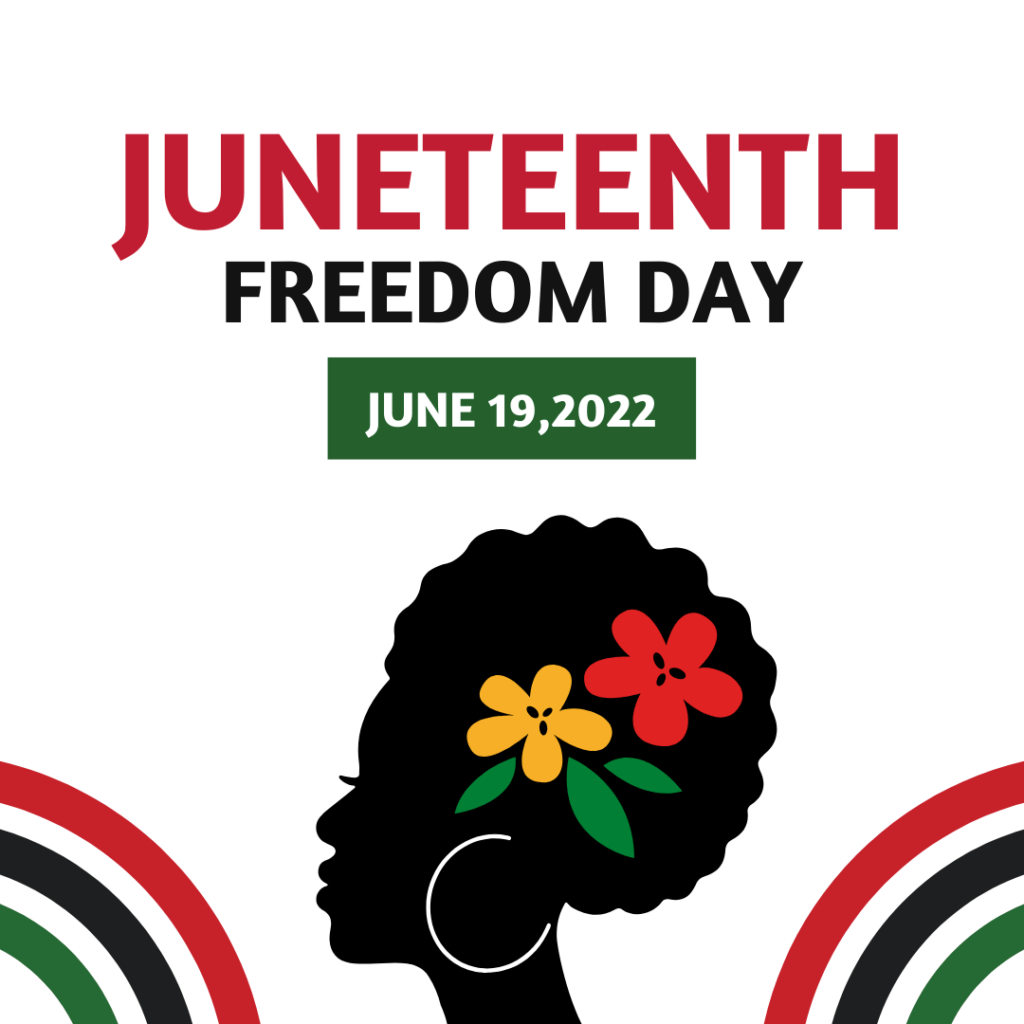 Northwest

Sen. Murray (D-WA) and Gov. Inslee (D-WA) released their "Lower Snake River Dams: Benefit Replacement Draft Report" on June 9th. The 118-page draft analyzes the various benefits of the lower Snake River dams and evaluates the feasibility of replacing, improving, or mitigating those benefits. Our first impression is that the report shows what we have been saying for years: we can replace and improve the energy services of the LSR dams with smart planning and adequate funding. We are currently digging into the details of the report to provide substantive comments on the energy section of the draft.

There is currently a comment period through July 11th. Comments can be submitted here and more info can be found here. We highly encourage our member groups to comment in support of this report! Feel free to reach out to Chris at chris@nwenergy.org or Fred at fred@nwenergy.org if you would like any support.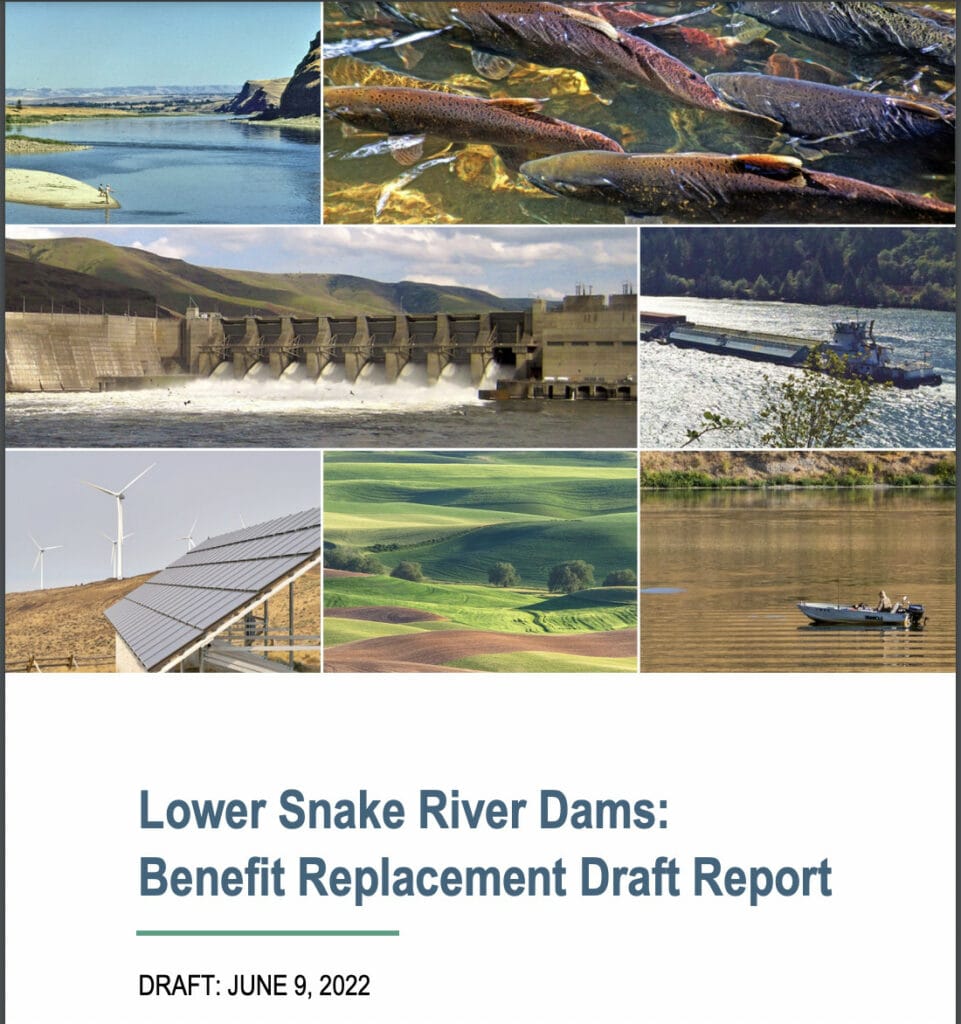 How to get through June-uary
Struggling with the cold & wet weather of the Northwest this Spring?
Us too.
Here's a few ways our staff has handled the dreariness of June-uary and stayed psyched for Summer.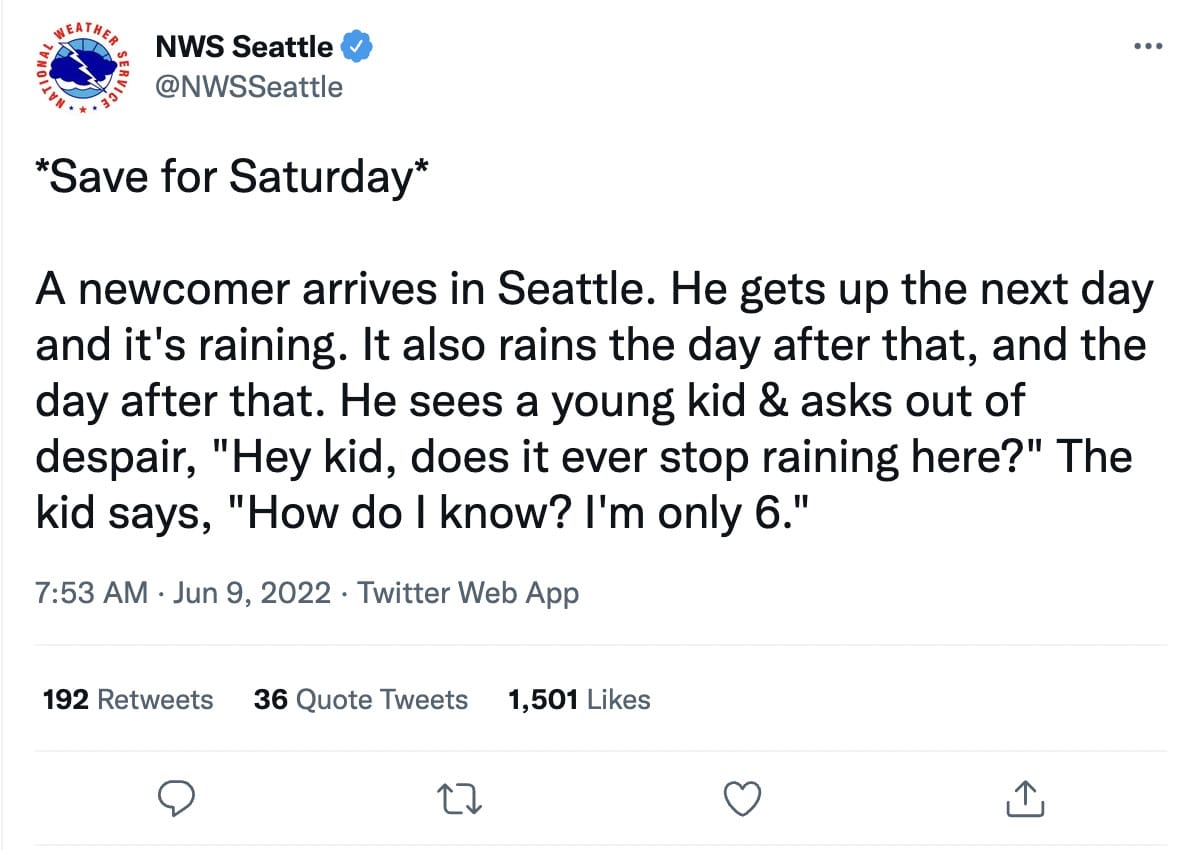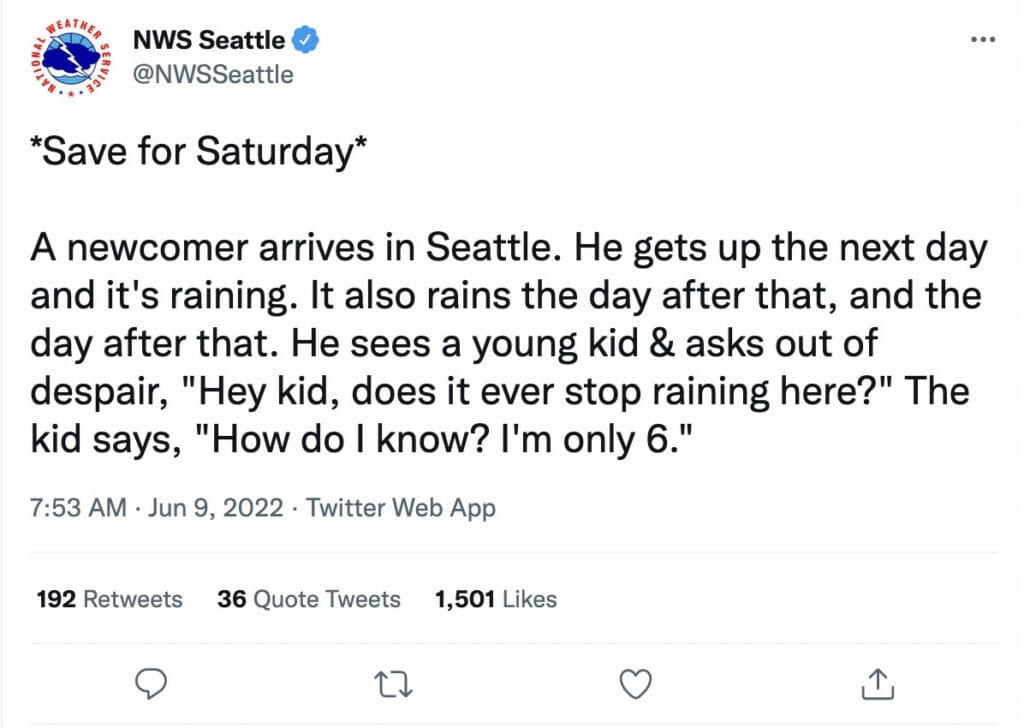 Keep on scrolling to find some jokes & memes
Great finds by Fred & Jeff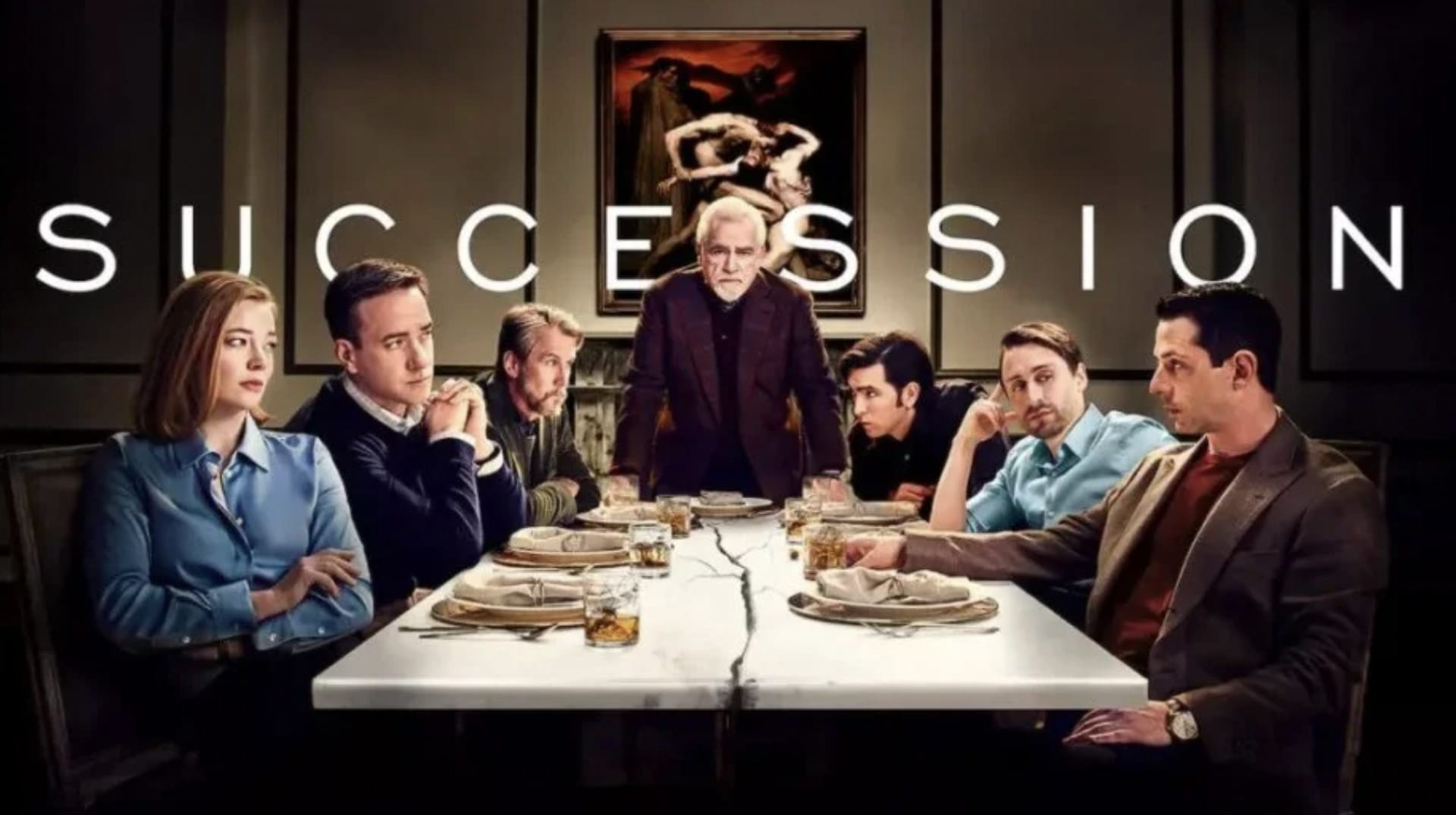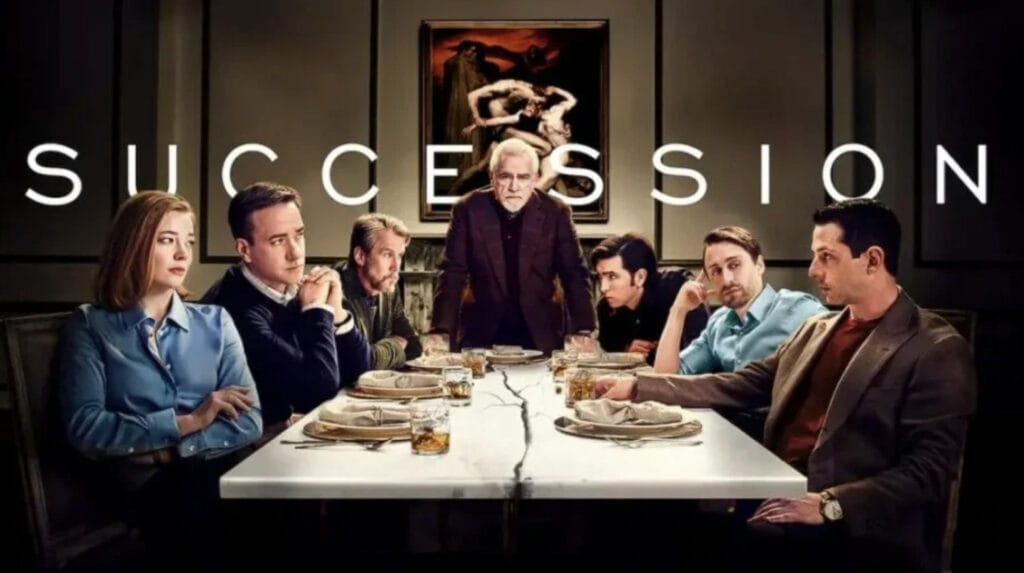 Binge a new TV show or old movie…
Chris suggests "Succession" on HBO Max or "Peaky Blinders" on Netflix.
Jeff suggests Northwest classics, like "The Goonies" "Certain Woman" or Sleepless in Seattle."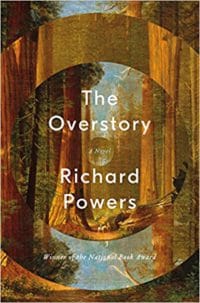 Or curl up with a good book.
Nancy suggests her favorite novel of the last year, The Overstory by Richard Powers, about trees, forests, and their connection to people.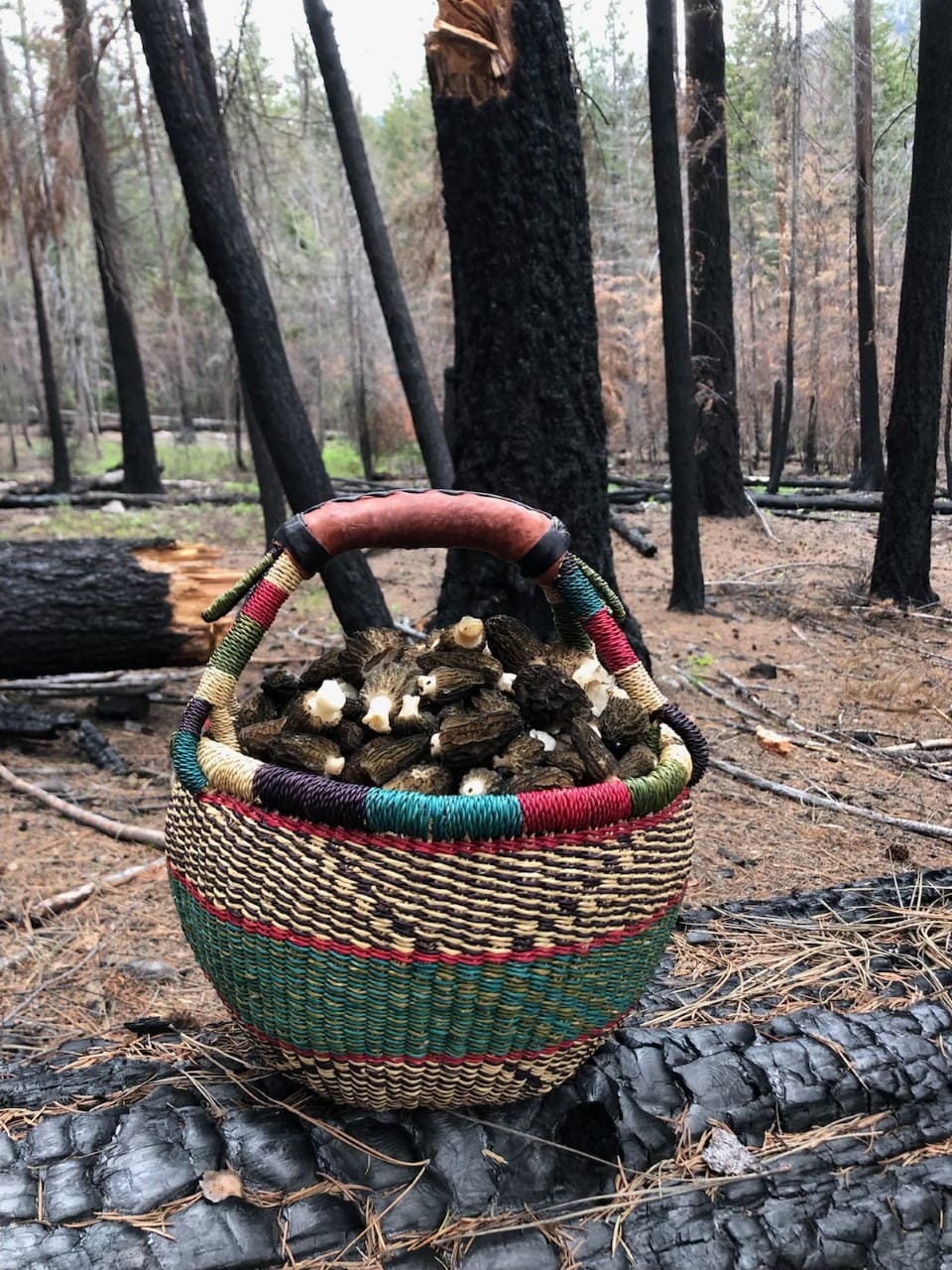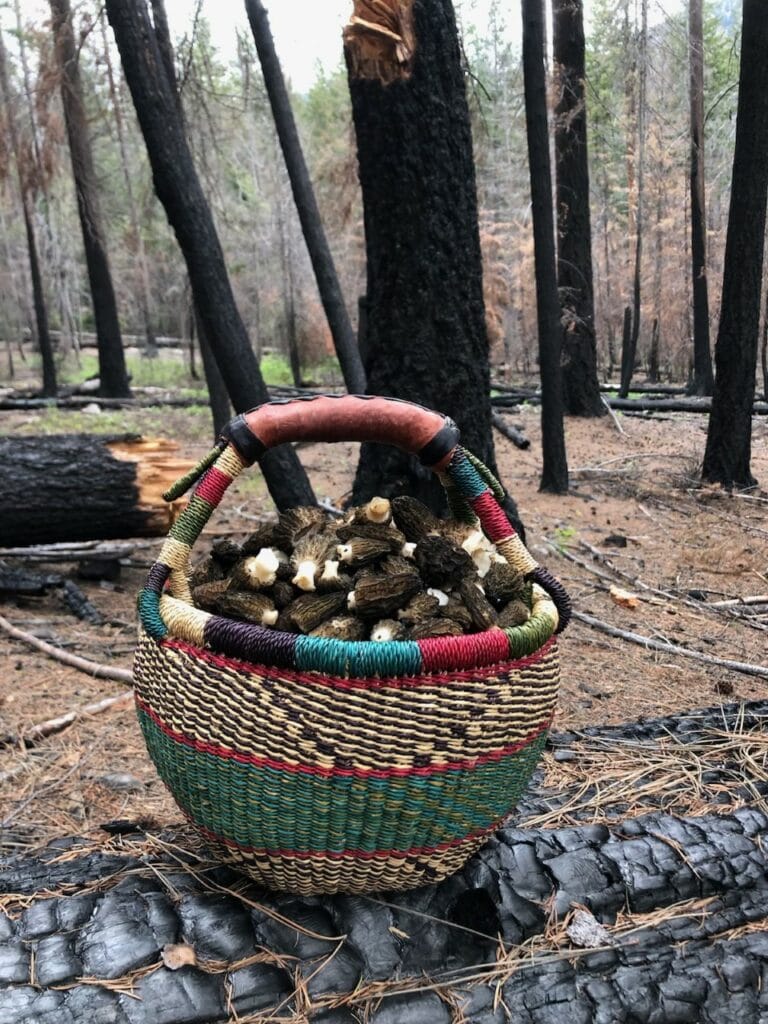 Brave the weather to forage for morels…
Or just ask Annabel for some, since she's sick of them.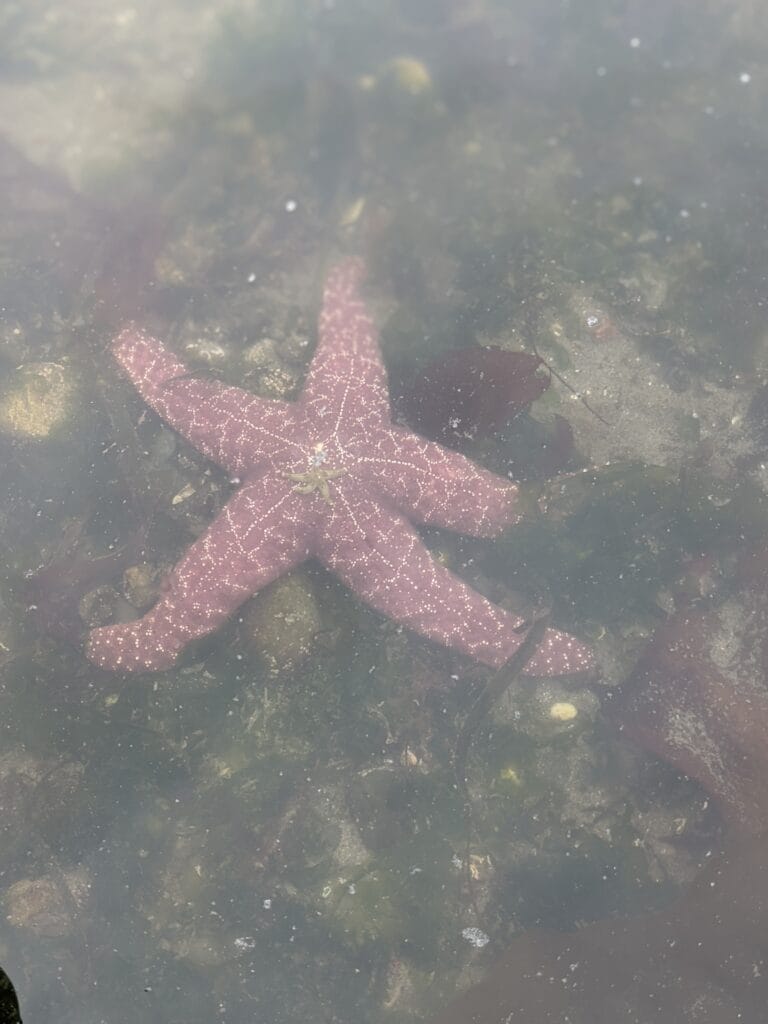 Or to explore the beach during the lowest tides in a decade.
Thanks for the photos, Amy!