We paid $14 million for a fish hatchery . . . and all its fish are dying
Idaho Statesman reporter, Rocky Barker's latest  installment examining the struggle to restore salmon and steelhead populations on the Snake and Columbia rivers.  You might also enjoy Rocky's earlier installments, which follow.
Only 157 endangered Snake River sockeye salmon returned to the Sawtooth Valley this year — and not one of them came from a $14 million hatchery built to help their recovery.
The Springfield Hatchery opened in eastern Idaho in 2013, paid for by the Bonneville Power Administration, whose ratepayers provide a major source of funding for regional salmon recovery. It was designed to add up to 1 million more sockeye that could be released into Redfish Lake Creek near Stanley. But Idaho Department of Fish and Game biologists discovered the young salmon smolts have been dying after their release because of stress.
 A Year of Rocky Barker on the Snake and Columbia Rivers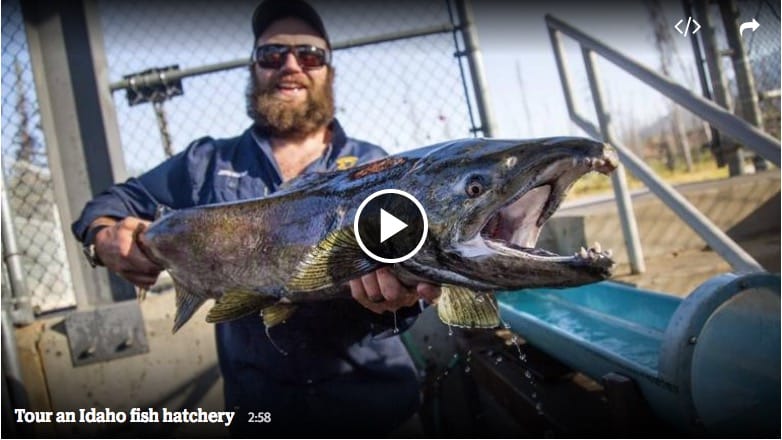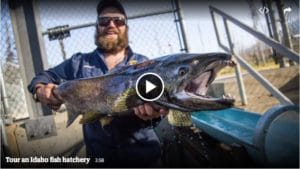 As once-uncountable Northwest salmon stocks have dwindled, humans have tried a number of remedies to bolster or replace the disappearing fish. We've caught them at dams and trucked and barged them past obstacles. When the fish return home, we strip them of their eggs, fertilize them in buckets and grow new generations of baby salmon in hatchery raceways. But what if humans have it all wrong?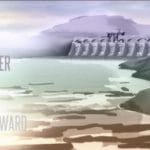 "Remove 4 dams, leave these fish alone, and they may be able to replenish themselves".  Idaho Statesman reporter, Rocky Barker, continues his series on the question of how salmon and steelhead populations can be restored and the energy generation, economic, cultural, and agricultural implications of various proposed solutions, including the removal of the four lower Snake River dams.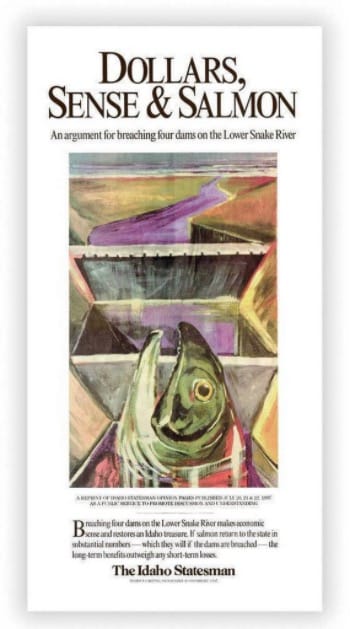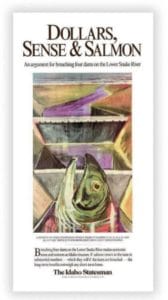 Removing four dams on the lower Snake River in Washington was put on the table as a way to restore Idaho's wild salmon by the Idaho Statesman editorial board and their editorials helped prompt a national movement.
There still is no sustainable plan for saving salmon, and the changing climate will put even more stress on remaining fish stocks.
The connection between saving salmon in the Columbia and Snake rivers and preserving killer whales in Washington state and British Columbia is bringing together advocates of both imperiled species, who want to see four Snake River dams in Washington removed.
The number of spring chinook salmon that have made it from the ocean to the first dam on the Columbia is at a low not seen since the 1990s. Biologists worry that recently abundant salmon runs are at risk again, with changing Pacific ocean conditions, low water in 2015 and other factors. Will salmon return to the brink of extinction, or can steps taken in the past decade sustain fish in the face of a warming climate?