Update: US House of Representatives wastes time and energy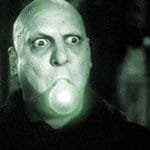 After the BULB bill suffered a defeat in the House on Tuesday because proponents could not muster the needed 2/3 majority, the sponsors tried a different tact. Today, Friday, the House approved an amendment to the Department of Energy's spending bill, a vote that required only a simple majority vote. The vote strips funding from DOE's budget to enforce the lighting efficiency standards set to take effect in 2012 and first approved in the sweeping 2007 Energy Independence and Security Act. Since it was a voice vote, there was no vote tally.
The bill now moves to the Senate. Because we couldn't say it better ourselves, we'll let Daniel Weiss of the Center for the American Progress Action Fund say it: "It's up to the Senate to see the light and remove this anti-consumer pro-pollution amendment that would block enforcement of modern efficiency standards."
Watch this site for more information and updates.
Additional Resources: