House Refuses to Pull Plug on Energy-Efficient Lighting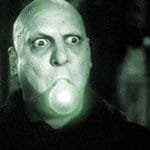 In a show of support for energy efficiency, the U.S. House of Representatives voted against a bill that would have turned back time on the way Americans light their homes.
Congress voted down the politically named "Better Use of Light Bulbs" (BULB) Act, which was sponsored by Rep. Joe Barton (R-Texas), on a 233-193 vote, missing by 40 votes the two-thirds majority needed for passage.
Read more about the bill at Alliance to Save Energy's website.
Watch this site for more information and updates.
Additional Resources: