Please join us for Founding the Future, a NW Energy Coalition Gala in Portland, Ore.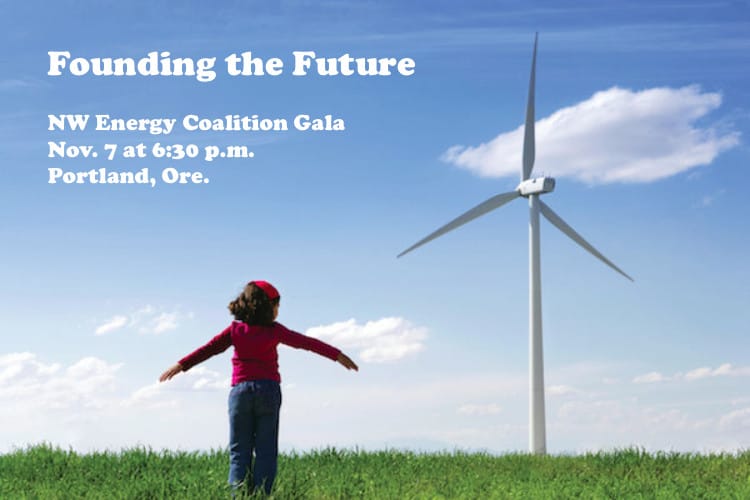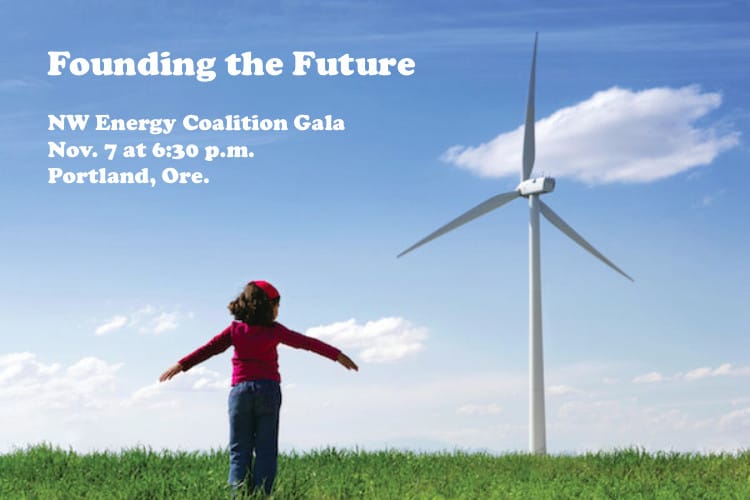 Join us on November 7 at Portland's Crowne Plaza Hotel for our gala event, Founding the Future. Honor NW Energy Coalition founders and help build our region's clean energy future.
At the gala, clean energy leaders from across the Northwest will enjoy a delicious plated dinner, drinks and great conversation. We hope to raise a glass with you that evening.
With your help we can build upon 32 years of success to advance clean and affordable energy solutions for years to come. Together we will honor the many Coalition founders. And we will hear from newer advocates, who will share their aspirations for the next generation of clean and affordable energy solutions.
Also, throughout the evening we will see how artists in the region depict an ideal energy future through the art contest on display, Visions of a Clean and Affordable Energy Future.
We look forward to seeing you there. With your help we can advance lasting solutions for clean energy in our region. Please join us to make the solutions possible.  Tickets are $125.
Special opportunities:
•  Gala sponsorship. Your company or organization can greatly advance clean energy solutions as an event sponsor.
•  Table captain. Individuals play a big role in the evening's success by hosting guest tables.
For information on these special opportunities, or for answers to other questions, please contact Cy Berryman or Kat Plimpton at (206) 621-0094 or email gala@nwenergy.org
On the same weekend as Founding the Future is the NW Clean & Affordable Energy Conference.  Click here for more information on the conference.