2023 Washington State Solar Summit – October 20, 2023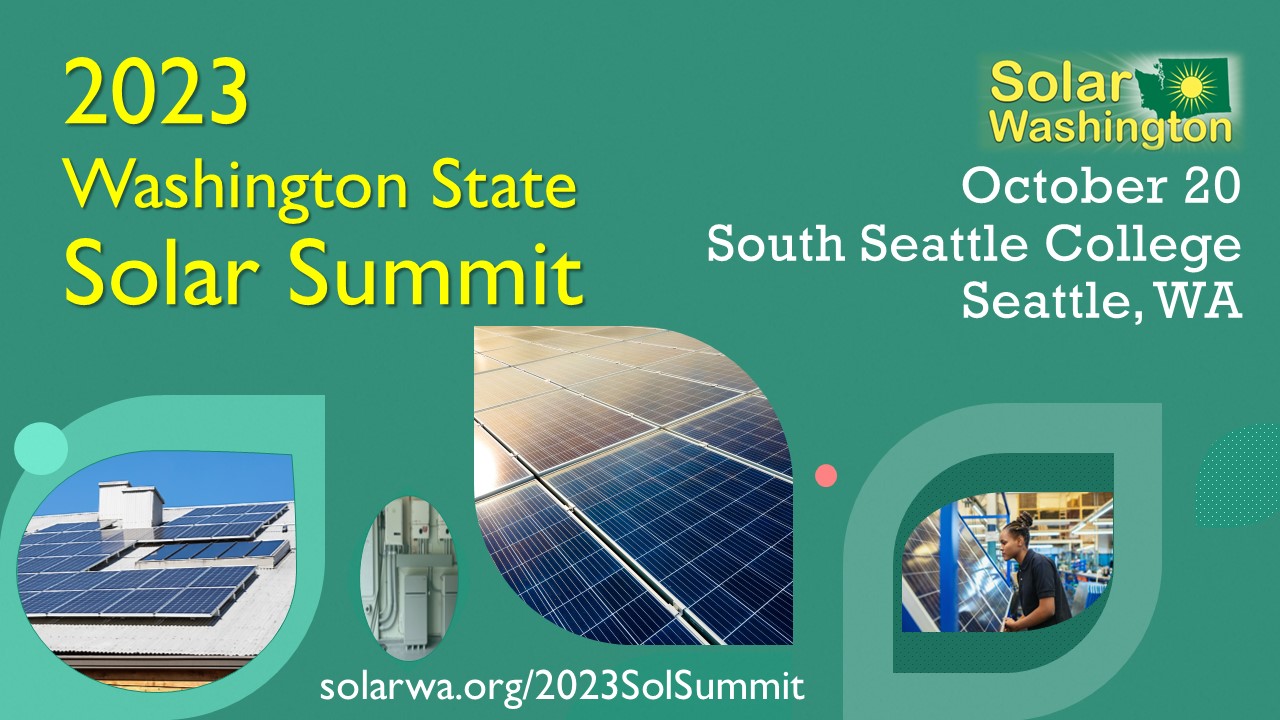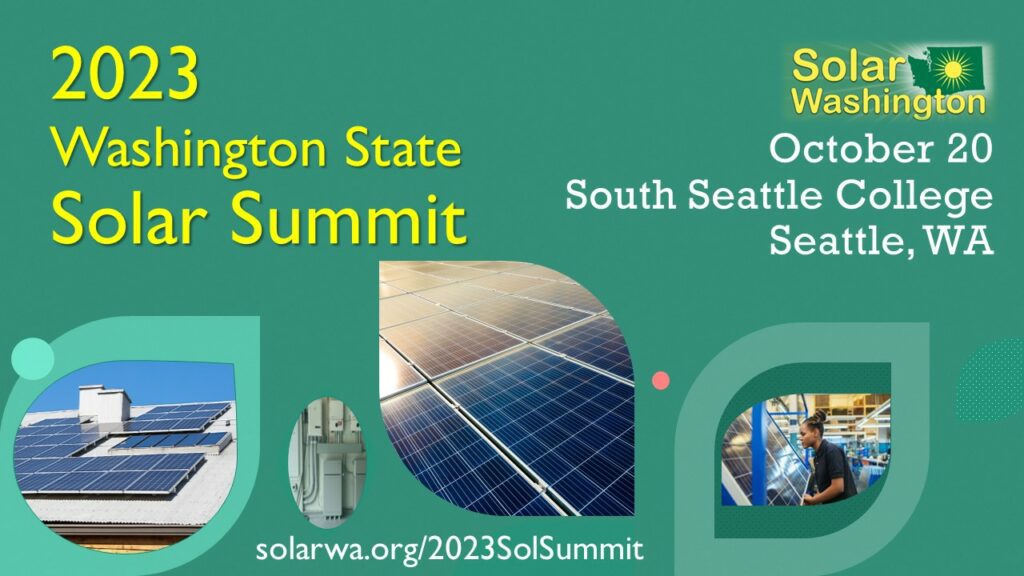 Hosted by Solar Washington since 2015, the Washington State Solar Summit is an important annual information gathering and networking event for anyone engaged in solar deployment, education or advocacy in Washington state.
With sessions on Funding and Incentives for Solar, The Future of Solar, Strategies and Pathways for Clean Energy Storage, Community Solar, Net metering, Inclusive Workforce Development, etc., the Solar Summit attempts to tackle the most timely issues and most talked about conversations surrounding solar energy and solar adoption in Washington.
Join Solar Washington on October 20 at South Seattle Community College for plenary and breakout sessions, a tour of the solar facilities, and a reception.