Coalition-presented energy efficiency and renewable energy events highlight where we are and where we're going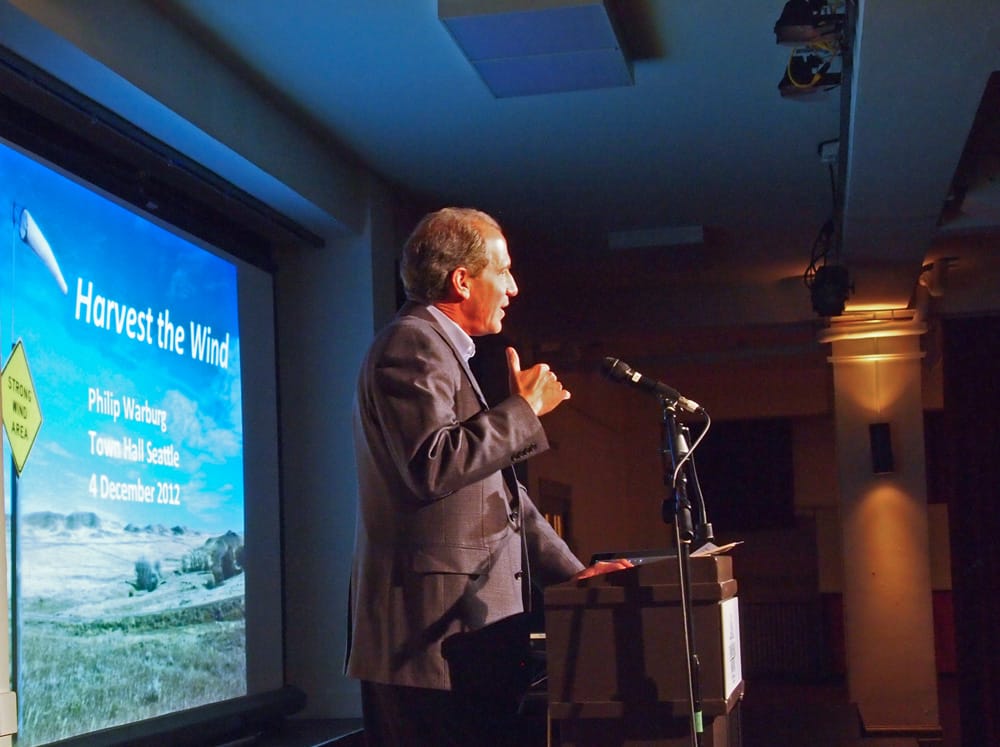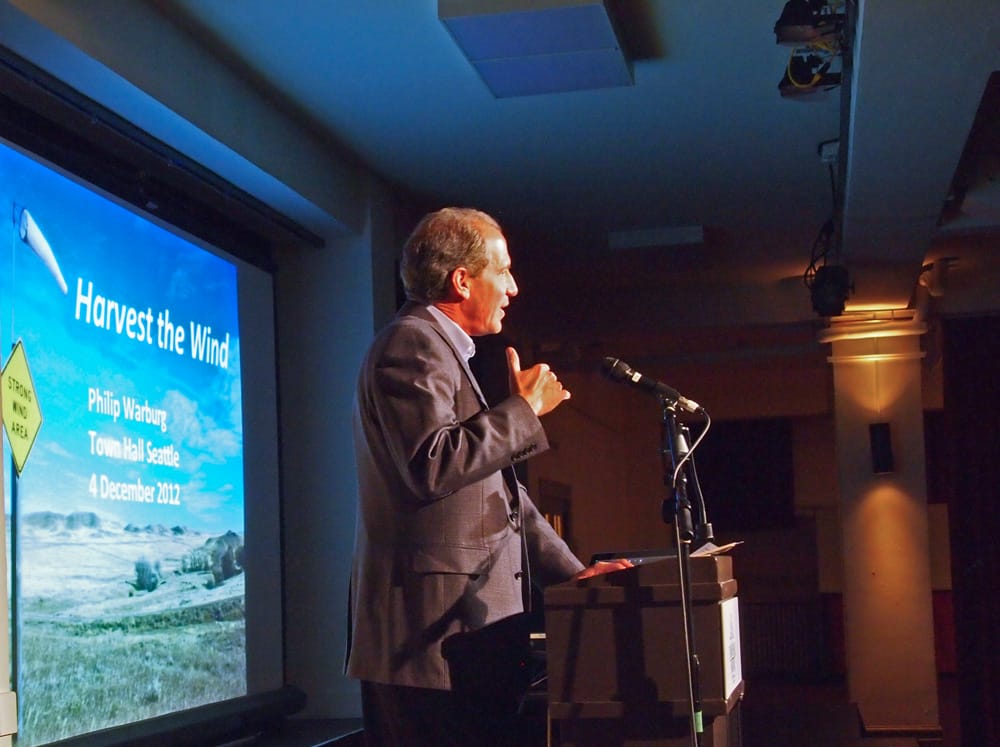 Dec. 4, 2012, was a busy day for Seattle-area clean energy advocates. In two packed events co-hosted by the NW Energy Coalition, community members came together to delve deeply into critical energy efficiency and new clean renewable energy topics.
One event revealed initial findings from the most thorough study to date of how Northwest families use electricity. The other provided a history of wind energy development and discussed the abundant resource's place in our clean energy future.
Household energy use
An afternoon meeting at Seattle City Light's Conservation Division meeting room showcased the results of the recently completed Residential Building Stock Assessment (RBSA). Jeff Harris, Director of Emerging Technology at the Northwest Energy Efficiency Alliance, presented RBSA's finding for single-family residences, showing how much power Northwest households actually use on lighting, appliances, home electronics, etc., and the implications of that use for new technologies and future energy efficiency programs across the region.
The study went beyond any previously conducted in the Northwest by sampling households served by 99 different utilities in Washington, Oregon, Idaho and Montana. The study involved phone interviews and site visits.
Among Harris's key points:
Despite 30 years of impressive efficiency gains, per-household residential energy use is about equal to what it was in the early 1980s. The explosion in consumer electronics plays major factors. Of course, energy use would be much greater now without those conservation gains.
Montana households use less energy than those in other Northwest states.
The residential sector still holds great savings potential. For example, conventional light bulbs still greatly outnumber energy efficient lighting options and much remains to be done in insulation (see graphic from Harris's presentation)
Codes make a big difference. Today's homes are losing 46% less heat than those built before 1980.
The first portion of the study, covering single-family homes, is available now at http://neea.org/docs/reports/residential-building-stock-assessment-single-family-characteristics-and-energy-use.pdf?sfvrsn=8.
The multi-family housing assessment should be published in early 2013.
Harvesting the wind
That evening, noted author Philip Warburg gave a stirring presentation based on his book Harvest the Wind in a Seattle Town Hall civic series event sponsored by Elliott Bay Book Co., the Bullitt Foundation and the NW Energy Coalition.
Warburg shared success stories highlighting the roles played by farmers, factory workers, biologists, high-tech entrepreneurs and rural communities in building the new wind economy.
In his introduction Bullitt Foundation President and CEO Denis Hayes shared details of his long history of working with Warburg for environmental progress.
The Coalition thanks Denis Hayes, Seattle Town Hall, Philip Warburg, Jeff Harris, NEEA, Seattle City Light and all the community participants for two highly engaging and well-attended making events. Stay tuned for announcements of future NW Energy Coalition energy efficiency events — we look forward to seeing you there!
For more information, contact Coalition Development Director Lilah Steece at lilah@nwenergy.org or (206) 621-0094.