Working Snake River project seeks broad involvement, political leadership to protect Northwest wild salmon


Working Snake River
project seeks broad involvement,
political leadership to protect Northwest wild salmon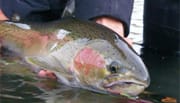 The NW Energy Coalition is part of a new project launched in May: Working Snake River for Washington. The project is a collaboration of clean energy proponents, conservationists, salmon and orca advocates, commercial and recreational fishermen, farmers and businesses. It is a response to the government's two-decade, multi-billion-dollar failure to craft a lawful, science-based federal plan that protects the Columbia Basin's endangered wild salmon and steelhead from extinction.
Salmon recovery will require renewed leadership from elected officials. Project members are asking Washington's U.S. Sens. Patty Murray and Maria Cantwell to work with the Obama administration to bring together key regional stakeholders – farmers, fishermen, business, energy users, conservationists and others – to craft a comprehensive, durable and effective plan that works for both people and salmon. Several prominent regional politicians, including U.S. Sens. James Risch and Mike Crapo of Idaho and Jeff Merkley of Oregon have endorsed this type of collaborative approach.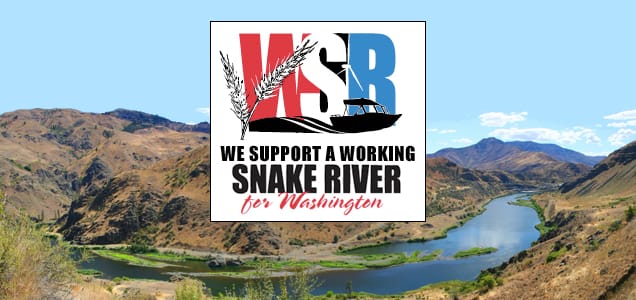 To kick off the campaign, more than 60 business and community leaders from eastern Washington signed a letter urging Murray and Cantwell to support an inclusive stakeholder process. Some 120 Westside leaders sent their own letter in June
The project's website www.workingsnakeriver.org features testimonials from several campaign supporters, including NW Energy Coalition executive director Sara Patton.
Campaign members say it is time to bring key stakeholders together with the best scientific and economic information. Discussions must include full and fair consideration of the costs and benefits of lower Snake River dam removal as well as anticipated clean energy and transportation needs.
— Joseph Bogaard, Save Our Wild Salmon