NWEC weighs in on Trump environment actions
Seattle's channel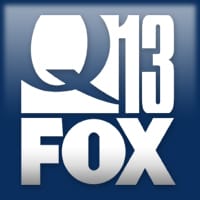 13, a Fox affiliate, reported on local reactions to President Donald Trump's recent executives orders that target the Clean Power Plan and the EPA's ability to regulate carbon emissions.  Becky Kelley of the Washington Environmental Council and Sean O'Leary of the NW Energy Coalition emphasized the Northwest's commitment to clean energy and the environment as well as the need for unstinting advocacy at the local, state, and national levels.
O'Leary specifically rejected the administration's claim that there is a necessary trade-off between economic prosperity and protecting the environment.  Citing Washington's experience in the decade since voters passed Initiative 937 that created standards for energy efficiency and the use of renewable resources in generating electricity, O'Leary pointed out that the state has experienced an economic boom and the rise of a clean energy economy while  electric rates plunged from the seventh lowest nationally at the time I-937 was enacted to the lowest in the nation in 2014.
See the film report and the accompanying written story.