Wendy Gerlitz takes policy helm, completing leadership team transition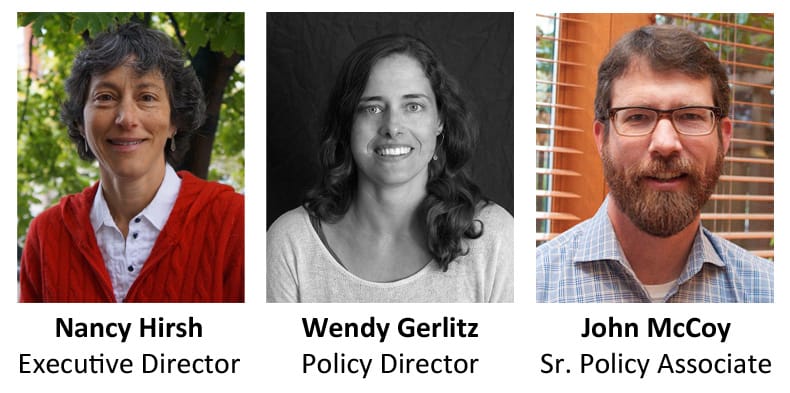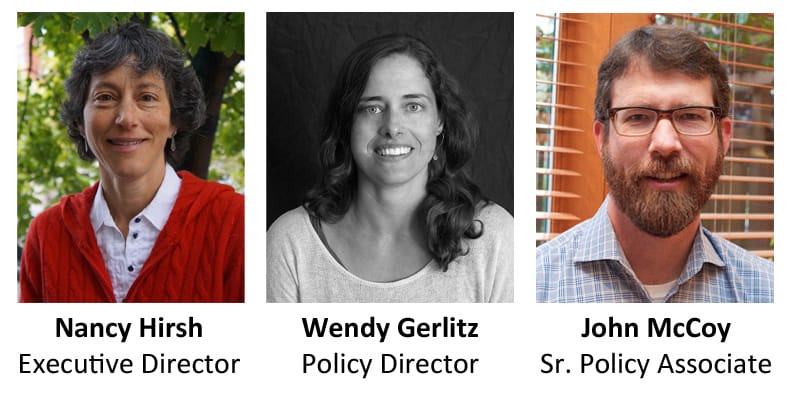 Wendy Gerlitz, a NW Energy Coalition senior policy associate for the past four years, has become policy director for the regional clean-and-affordable-energy organization. Gerlitz replaces longtime policy director Nancy Hirsh, who is now the Coalition's executive director.
Both changes became effective Jan. 1, the date on which Sara Patton officially stepped down after 20-plus years as Coalition director.
Hirsh's selection as executive director was announced last September (see this press release and letter from board chair Jeff Bissonnette). Her appointment set off an extensive search for the right person to lead the Coalition's noted policy team through a critical period for regionwide energy policy-making.
The right person was Gerlitz. Since joining the Coalition, she had helped spearhead Oregon policy work and regional efforts involving the Portland-based Bonneville Power Administration and the Northwest Power and Conservation Council, the latter of which is now fashioning the next (the seventh) regional power plan. Gerlitz demonstrated exceptional networking, coalition-building and analytic skills in all those venues.
Her prior experience working on rural economic development for Sustainable Northwest, greenhouse gas issues for Coalition member utility Portland General Electric and salmon recovery for the Columbia River Intertribal Fish Commission also prepared her for leadership on all of the Coalition's areas of policy focus.
Gerlitz will continue to work in Portland, underscoring the Coalition's regional scope and the growing importance of Oregon organizations, Oregon-based regional agencies and Oregon issues.
"I'm challenged and thrilled by the opportunity to follow Nancy Hirsh in directing the Coalition's policy efforts," Gerlitz said. "We have much to accomplish over the next several years, and I'm confident that by marshalling the talents of our outstanding staff and allies we will succeed."
The "outstanding staff" to which she referred now includes Seattle-based senior policy associate John McCoy, who recently joined the Coalition after eight years working for the Seattle City Council and City Budget Office. In addition to his finance expertise, McCoy brings a deep understanding of electric vehicles just as utilities – and clean energy advocates – are starting to grapple with the effects and the potential of electrified transportation and cleaner fuels.
In addition, his scope of work for the Coalition includes energy efficiency, building codes and Washington state issues.