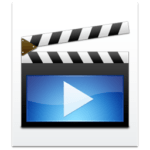 Two recent videos highlight the economic benefits of energy efficiency investments
Coalition member Climate Solutions has released a series of videos that show how community based efforts to invest in energy efficiency in Spokane and Kitsap County, WA helped create local jobs and helped home owners and local governments save money even during a time of rising energy prices.
____________________
Repowering Our Workforce from Climate Solutions on Vimeo.
In an economic downturn, a community-based effort is helping create local jobs for contractors and improving energy-efficiency of local homes. Watch the story how in just one year, RePower has created 28 contractor jobs in Kitsap County—43 percent of the goal
Bright Lights, Big Savings from Climate Solutions on Vimeo.
In Spokane, a public performing arts center held great potential for energy efficiency upgrades given its age. Watch how improving the efficiency of the facility reduced the amount of electricity and natural gas used, thus helping to offset rising energy prices