NWEC Presents 2020 Awards
Each year, the NW Energy Coalition presents a series of awards to organizations or individuals striving towards a clean energy future. We are proud to present the following awards to this year's 2020 recipients.
---
Doug Still Community Organizing Award – Community Energy Project
The Doug Still Memorial Community Organization Award honors individuals and organizations for engaging citizens in action for clean and affordable energy futures.
We are delighted to provide this year's Doug Still Award to the Community Energy Project in Portland, Oregon.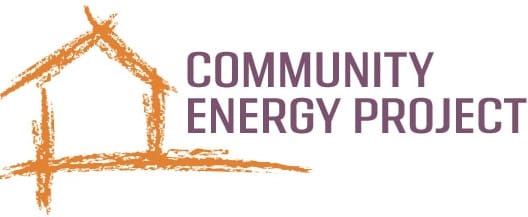 Since 1979, (even older than NWEC) the Community Energy Project has been nurturing clean energy in a truly community-directed way. In the beginning, CEP provided no-cost in-home repairs and efficiency upgrades for qualifying households. Today, CEP covers a much wider range, including free workshops, educational presentations, and they are working with low-income community members to subscribe to Community Solar projects. Now, CEP is bringing community members and their voices into regulatory and policy making forums.
Thank you, Community Energy Project for increasing access to clean energy and for your dedication to our local communities. Congratulations.
---
Bob Olsen Memorial Conservation Eagle Award – Jim Jensen
The Bob Olsen Memorial Conservation Eagle Award, is the NW Energy Coalition's highest honor. It recognizes exceptional and long-standing individual or organizational leadership for a clean, affordable, and equitable energy future.
This year's Eagle Award, goes to Jim Jensen, who resides in the Queen City of the Rockies!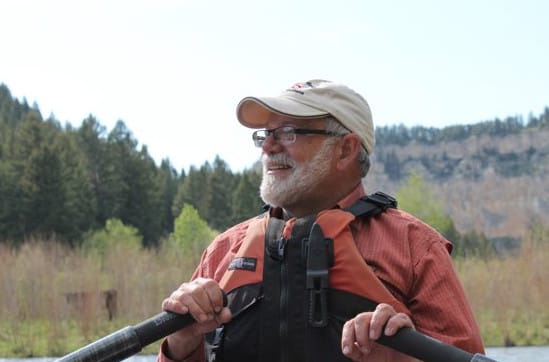 Jim is the model for dogged uncompromising determination to do what is right and necessary to protect the magnificent landscape and communities across Montana. After 35 years as the Executive Director of the Montana Environmental Information Center, Jim is ready to retire and start a new chapter.
We are so thankful that Jim has always kept MEIC engaged in the energy world, even though it is not always high profile. In addition to leading MEIC, Jim served in the Montana House of Representatives, was a founding member of the national State Environmental Leadership Program, was appointed to a Federal Advisory Committee to the U.S. EPA on mine waste regulation, and has served with NWEC's Executive Director, Nancy Hirsh, on the Renewable Northwest Board for two decades.
Jim's introduction to energy issues in Montana began by opposing the Colstrip plant and now two units are closed and two more are likely to close in the next 5 years or less. That is satisfying work!
We are thrilled to acknowledge his many accomplishments and his leadership in the region. And if any of you ever need an auctioneer for your event, Jim is your man! Congratulations Jim.
---
Headwaters Award – Ken Dragoon
The Headwaters Award honors achievement above and beyond the call of the Pacific Northwest Electric Power Planning and Conservation Act by a person or organization that is directly involved with the NW Energy Coalition.
This year's Headwaters Award goes to Ken Dragoon.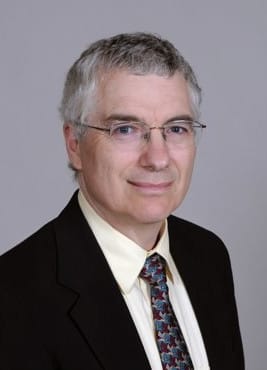 Ken is one of the most brilliant and respected leaders in the region. For over 35 years, he has pushed new ideas and highly sophisticated analyses to advance clean electricity and improve resource evaluation. Ken completed PacifiCorp's first wind integration cost analysis and in 2010, wrote a book on calculating wind integration costs. He negotiated the Energy Trust's first power purchase agreements for large scale wind power, and completed a study raising concerns about the Northwest's increasing dependence on fossil fuel imports. He has brought his considerable analytic talents to Renewable Northwest, Bonneville Power Administration, Ecofys consulting and the NW Power and Conservation Council.
Among his proudest accomplishments is the creation of the Renewable Hydrogen Alliance, which leveraged low-cost wind and solar power to accelerate decarbonization by creating clean fuels, which can effectively transport and store renewable electricity outside the power grid. Thank you, Ken!
---
4 Under 40
The 4 under 40 awards, honors clean energy leaders under the age of 40 who model the passion and expertise we need to achieve a clean energy future.
The following are the 4 under 40 award recipients.
---
Evan Ramsey, Bonneville Environmental Foundation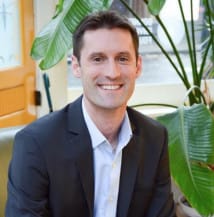 Evan is the Sr. Director of the Renewables Program at the Bonneville Environmental Foundation (BEF), where he has worked for six years. During that time, he has continuously demonstrated innovative thinking and program delivery. He has coordinated innovative financing for Community Solar projects for disadvantaged communities, helped develop a first in the region electrolysis to renewable hydrogen to fuel cell project in Grant County, Washington. His creativity and strategic sense helps him identify and pursue new opportunities as well as overcome obstacles to getting his projects moving. He is and will continue to be a leader in the region's work to reduce climate pollution. Congratulations, Evan!
---
Jessica Zimmerle, Earth Ministry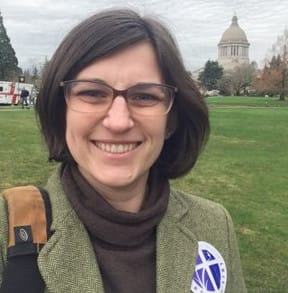 Jessica has been working on energy and fossil fuel issues in the Northwest with Earth Ministry for over six years. She currently serves as the Program & Outreach Director. Jessica has played a supporting role in the campaigns to stop numerous coal export and oil transport facilities in Washington. Her success in those campaigns fueled her move to be one of the lead organizers working with the Puyallup Tribe to stop the proposed LNG plant in Tacoma. Jessica is an outstanding organizer who excels at engaging and training others to make their voices heard. Congratulations, Jessica!
---
Katrina Peterson, Puget Sound Sage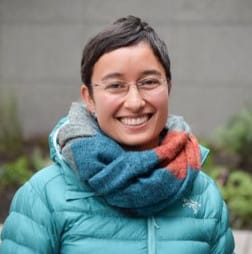 Katrina is the Climate Justice Program Manager at Puget Sound Sage. Sage is a community-based organization working to build strong and resilient communities with living wages, affordable housing and a healthy environment. Katrina brings community voiced into energy and climate policy and program discussions in Seattle, King County, and statewide discussions. She has helped develop a groundbreaking report, called Powering the Transition, that asked community members what they needed from their energy system. This report is being used by state policymakers and regulators to inform their decisions. In addition, Katrina has been a key stakeholder in protecting vulnerable populations by helping secure a moratorium on utility disconnections during the COVID-19 pandemic. Katrina's lived experiences and clear moral compass brings a really valuable perspective to our work. Congratulations, Katrina!
---
Andrew Valainis, Montana Renewable Energy Association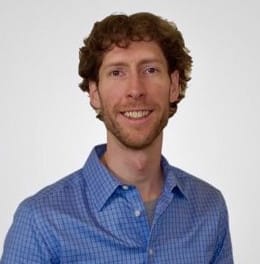 Andrew Valainis is the executive director of the Montana Renewable Energy Association (MREA). Since arriving in Montana almost a decade ago, he has made a name for himself in the climate, renewable energy conservation community. When he took over as Executive Director of MREA in 2016, he brought his considerable energy and vision for growing the renewable energy business sector and workforce to his efforts in the state House and with the Public Service Commission. Andrew recently co-lead an 18-month US DOE Solar Energy Innovation Network grant, where he has worked closely with Montana DEQ, and the City of Bozeman, Missoula and Whitefish on solar project development. It is exciting to know that he has a long career in front of him to continue to be a strong voice for capturing the economic and environmental benefits of renewables in Montana. Congratulations, Andrew!
---