NW Energy Coalition receives Seattle Business magazine's Legacy Award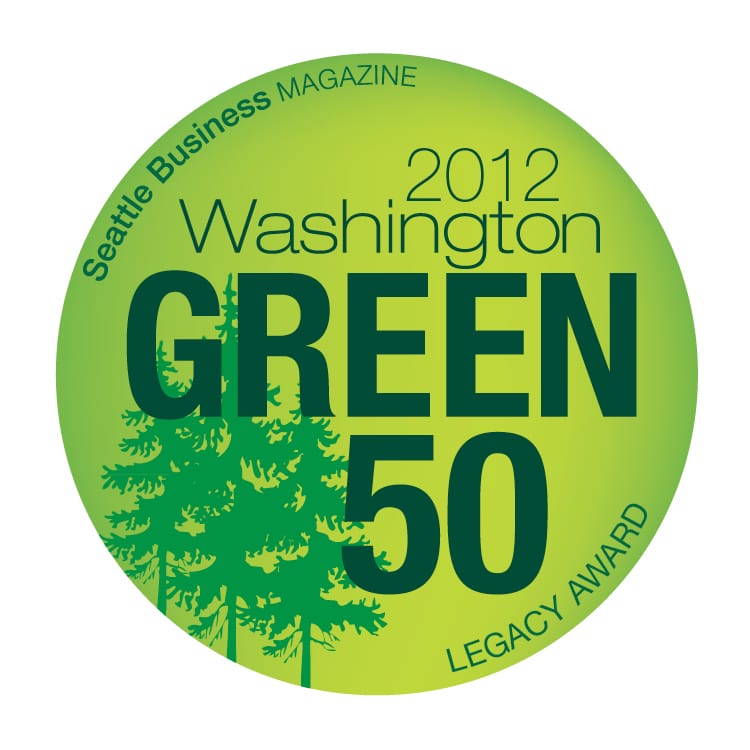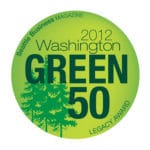 The NW Energy Coalition took home the Legacy Award from the Seattle Business magazine's Green Washington Awards dinner Nov. 1 in Seattle. Executive director Sara Patton accepted the honor on behalf of the Coalition and its more than 110 organizational members.
"We're excited to receive the Legacy Award, recognizing our 31 years of melding the interests of businesses, utilities, families and the environment to build a clean and affordable energy future," Patton said. "And we're still advancing energy efficiency, new renewable energy, consumer and low-income protection and restoration of wildlife affected by the regional hydropower system."
Washington gubernatorial candidate and former U.S. congressman Jay Inslee keynoted the event, held at Seattle's Hyatt Olive 8. Seattle Business announced the Green 50 list, honoring companies, non-profits (including NW Energy Coalition) and individuals who are leading the way in sustainability and green business practices.
Seven individual awards were given in such categories as manufacturing, architecture, clean tech, construction and health care. Finally, Green Washington judges conferred the Legacy Award to the NW Energy Coalition.
The Coalition and other winners are featured in the November 2012 edition of Seattle Business. Visit seattlebusinessmag.org for more information.