Earth Ministry's LeeAnne Beres receives Headwaters Award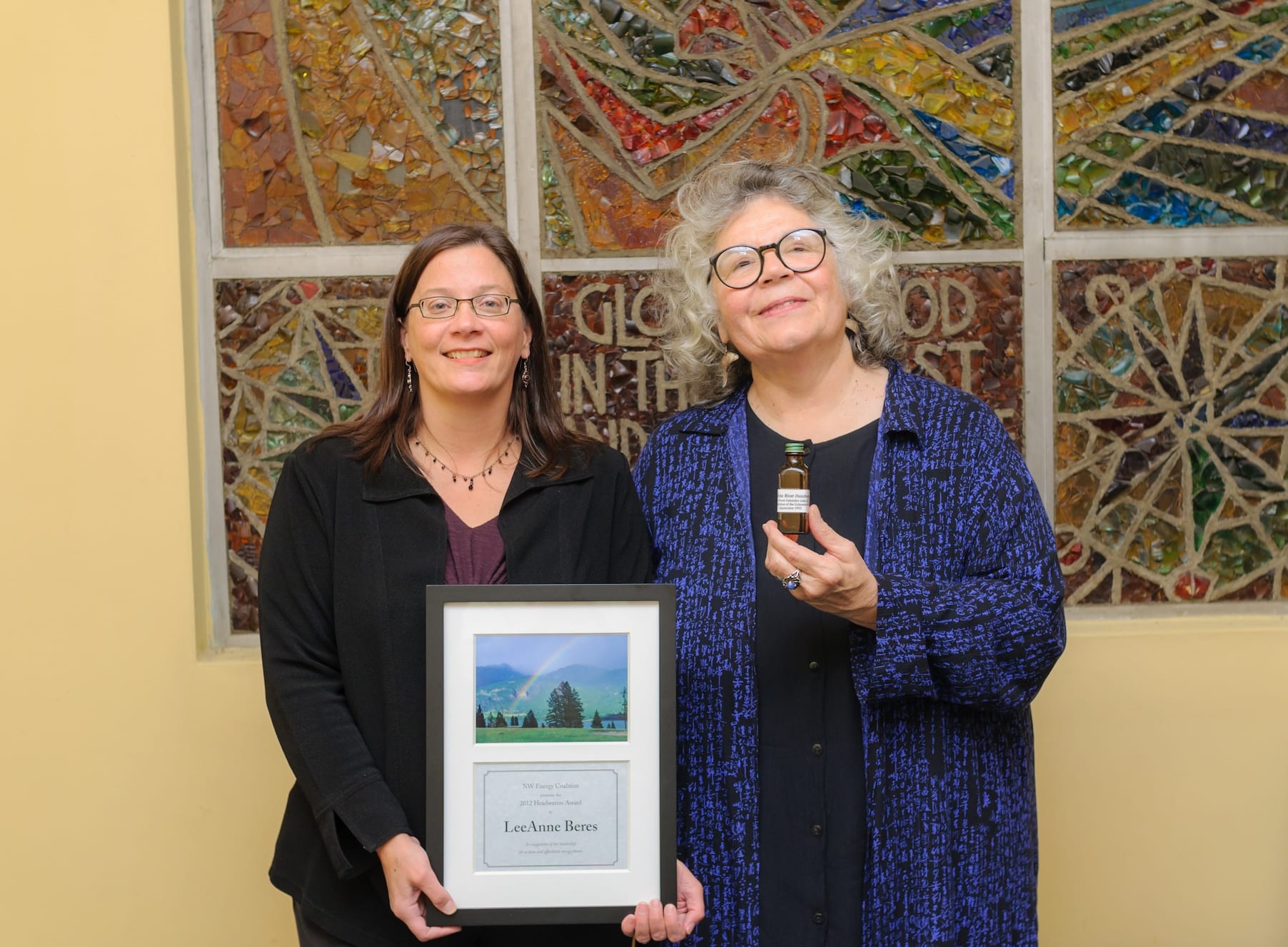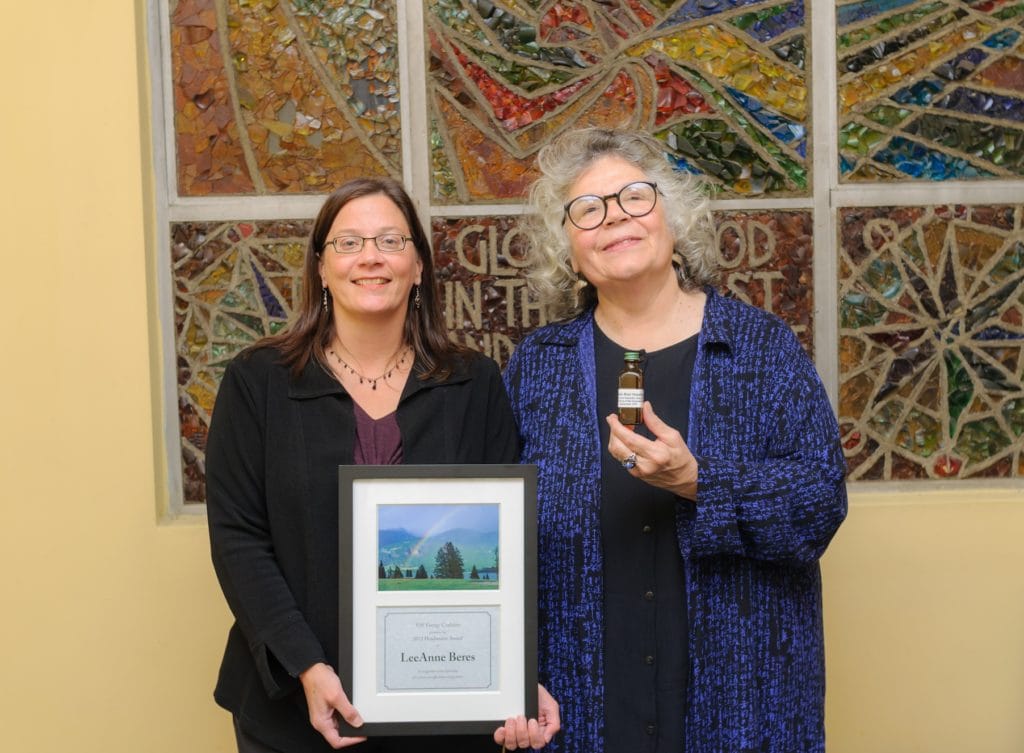 Each year the NW Energy Coalition presents the prestigious Headwaters Award to one or more leaders who have made significant contributions to the Northwest's clean and affordable energy future. Last Thursday, the Coalition presented LeeAnne Beres with the Headwaters Award at the Columbia City Church of Hope in Seattle.
LeeAnne Beres is the executive director of Earth Ministry, current Coalition executive board member and a former Outreach Director at the Coalition. The award recognizes her work at Earth Ministry and specifically her immense contribution to the campaign to end coal combustion at the TransAlta power plant near Centralia, Washington.