Clean & Affordable Energy Conference (virtual) – June 2 and June 10, 2021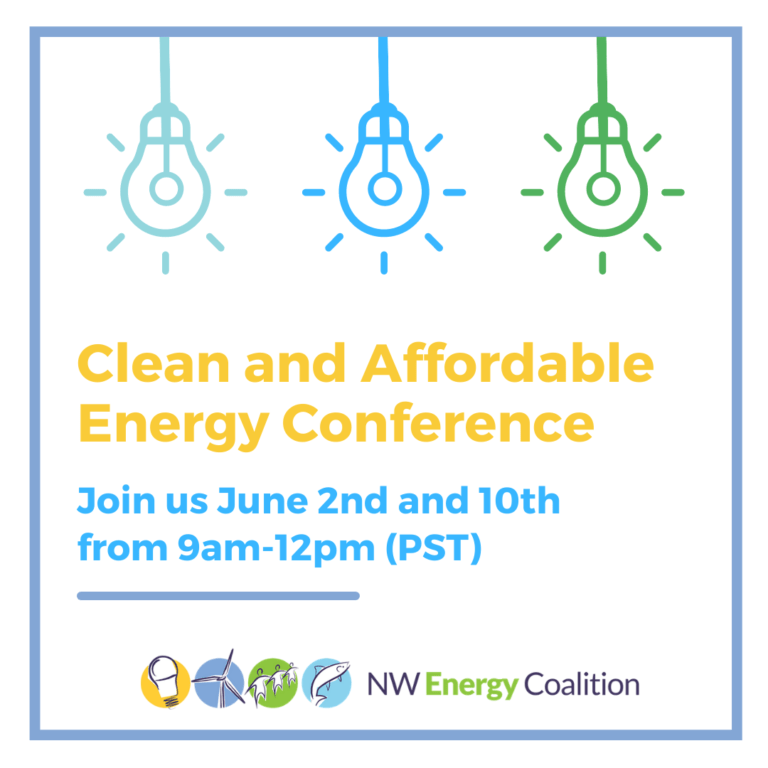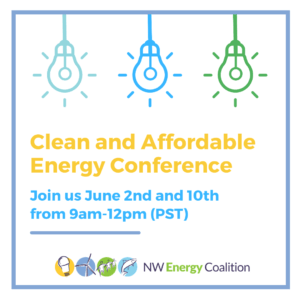 The Clean & Affordable Energy Conference will cover the most pressing issues in the Northwest's energy landscape. These include salmon recovery and potential changes to the federal hydro system, as well as how to advance equity in the energy space through funding and support for expanded community participation. Panelists will discuss how to address regulatory barriers to decarbonizing utilities, and how stakeholders can engage in the NW Power Council's regional planning processes to support clean, affordable, and reliable service for all Northwest communities.
Day 1: June 2, 9am – 12pm Pacific / 10am – 1pm Mountain  
Opening Remarks: Jacqueline Patterson,  Environmental and Climate Justice  Program Director, NAACP 
Session 1: Expanding  Support  for  Community  Participation in Utility and Regulatory Processes  
This panel will discuss: How can utilities and regulators improve and expand opportunities for community participation and expertise, particularly in environmental justice?  What role can  funding  play, both in advocacy at decision-making bodies, and in community-based expertise for specific utility projects? How can processes for public input be designed to support meaningful collaboration with a diverse set of stakeholders?    
Moderator: Ezell Watson, DEI Program Director, Oregon Public Utility Commission 
 Speakers: 
Jacqueline Patterson,  Environmental and Climate Justice Program Director, NAACP 
Jake Wise,  DEI Community Outreach Manager,  Portland General Electric 
Mariel  Thuraisingham, Clean Energy Policy Lead,  Front and Centered 
Ann Rendahl,  Commissioner, Washington Utilities and Transportation Commission 
Session 2: Salmon Recovery and Federal  and State  Action 
There is growing interest among both federal and state policymakers in comprehensive long-term salmon recovery solutions in the Columbia  River  Basin.  This panel will examine how federal proposals and the four Governors' Columbia Basin Collaborative  can  provide funding and a clear path for meaningful action across the region. 
Moderator: Giulia Good Stefani, Attorney at Natural Resources Defense Council
Speakers:
Sam Mace, Director, Save Our Wild Salmon
Maura Brueger, Director, Government and Legislative Affairs, Seattle City Light
Guy Norman, Washington Council Member, NW Power and Conservation Council
Day 2: June 10, 9am – 12pm Pacific / 10am – 1pm Mountain  
Opening Remarks:  Mary Kipp, President & CEO, Puget Sound Energy 
Session 1:  Regulatory Barriers  to  Decarbonization and the Future for Gas Utilities  
As gas utilities lean into the decarbonization discussion and advance strategies to transition to non-fossil fuels and energy services, the region must address the regulatory barriers and opportunities facing these utilities.  A thoughtful and measured strategy must underline the climate urgency and consider the impacts on workers, communities, low-income customers, safety, and the energy system. This discussion will also explore what role regulators can play in ensuring that the transition away from fossil fuels is equitable for customers, as well as the role for clean alternatives, such as renewable hydrogen and renewable natural gas. 
Moderator: Nancy Hirsh, Executive Director at the NW Energy Coalition
Speakers: 
Michael Colvin, Environmental Defense Fund (EDF) Director of Regulatory and Legislative Affairs
Mary Moerlins, Director of Environmental Policy & Corporate Responsibility, NW Natural
David Danner, Chair of the Utilities and Transportation Commission
Alejandra Mejia Cunningham, Building Decarbonization Advocate, Climate & Clean Energy Program, Natural Resources Defense Council (NRDC)
Session 2: Regional Power Planning and the 2021 Power Plan  
The NW  Power  & Conservation Council will release its draft 2021 Regional Power Plan this summer. This  Plan will set a benchmark for resource development in the electric sector for the next five years.  In this panel discussion, we'll discuss questions such as: How does the Council's modeling and analysis lead to the development of a suite of new resources for the region?  What do energy experts in the region think about the proposed plan? And, what are the opportunities for stakeholders and advocates to weigh in to ensure the final plan sets the region on a path toward a clean, affordable, and equitable energy system?  
Moderator: Jeff Fox, Vice President of Land & Community Affairs at Gallatin Power 
Speakers: 
Pat Oshie,  Washington Council Member, Northwest Power and Conservation Council 
Lauren McCloy,  Policy Director, NW Energy Coalition 
Mohit Chhabra,  Senior Scientist, Natural Resources Defense Council (NRDC) 
Priya Sreedharan, Program Director, GridLab 
Thank you to our sponsors!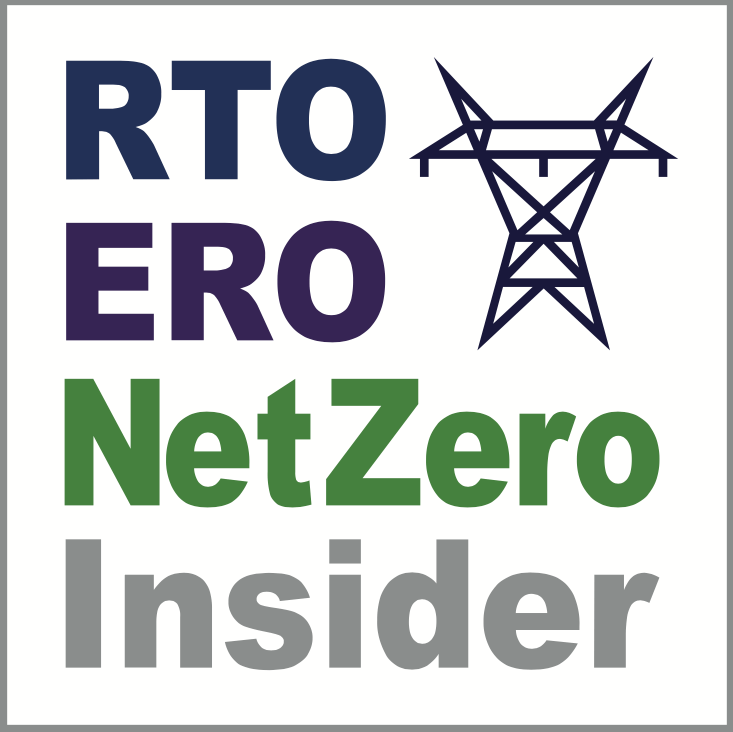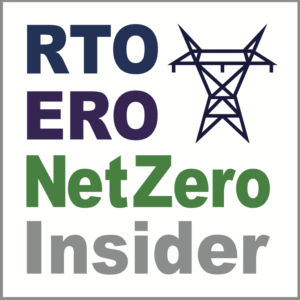 Jim Lazar
NW Energy Coalition Lifetime Member
Sponsorship and scholarship opportunities are available.
Contact Kat@nwenergy.org to sign up as a sponsor!