Thank you for fighting the good fight
What an effort!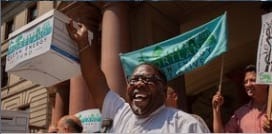 Yesterday's election culminated an immense effort by thousands of people throughout the Northwest to effectively address issues of clean energy, climate change, equity, and affordability.  Those efforts met with success in Portland with passage of the Portland Clean Energy Initiative and they did not in Washington where Initiative 1631 was defeated.
Win or lose, the challenges we face endure as does the popular will to act on the issues of climate change and clean energy.  Although yesterday's results were mixed, support for government action to clean up the energy system and prevent climate change continues to grow.  A September poll conducted by Yale University and George Mason University for Climate Nexus found that three-quarters of Americans are either strongly or somewhat concerned about climate change and nearly 80% support state efforts to replace the use of fossil fuels with renewable energy resources such as wind and solar.
By continuing to work together and listening to one another's ideas, we will ultimately forge proposals that can capture that underlying support and accelerate the Northwest's transition to a clean, affordable, and equitable energy system.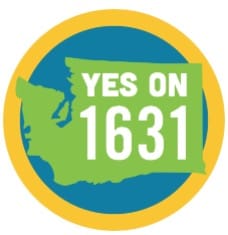 Thank you to all the organizations and individuals who gave so much to the campaigns for the Portland Clean Energy Initiative and I-1631.  In time, the goals for which you worked so hard will be realized.