Markets 101 Webinar – February 15, 2023
Presented by:
NW Energy Coalition & Renewable Northwest
February 15, 2023 12-2pm PT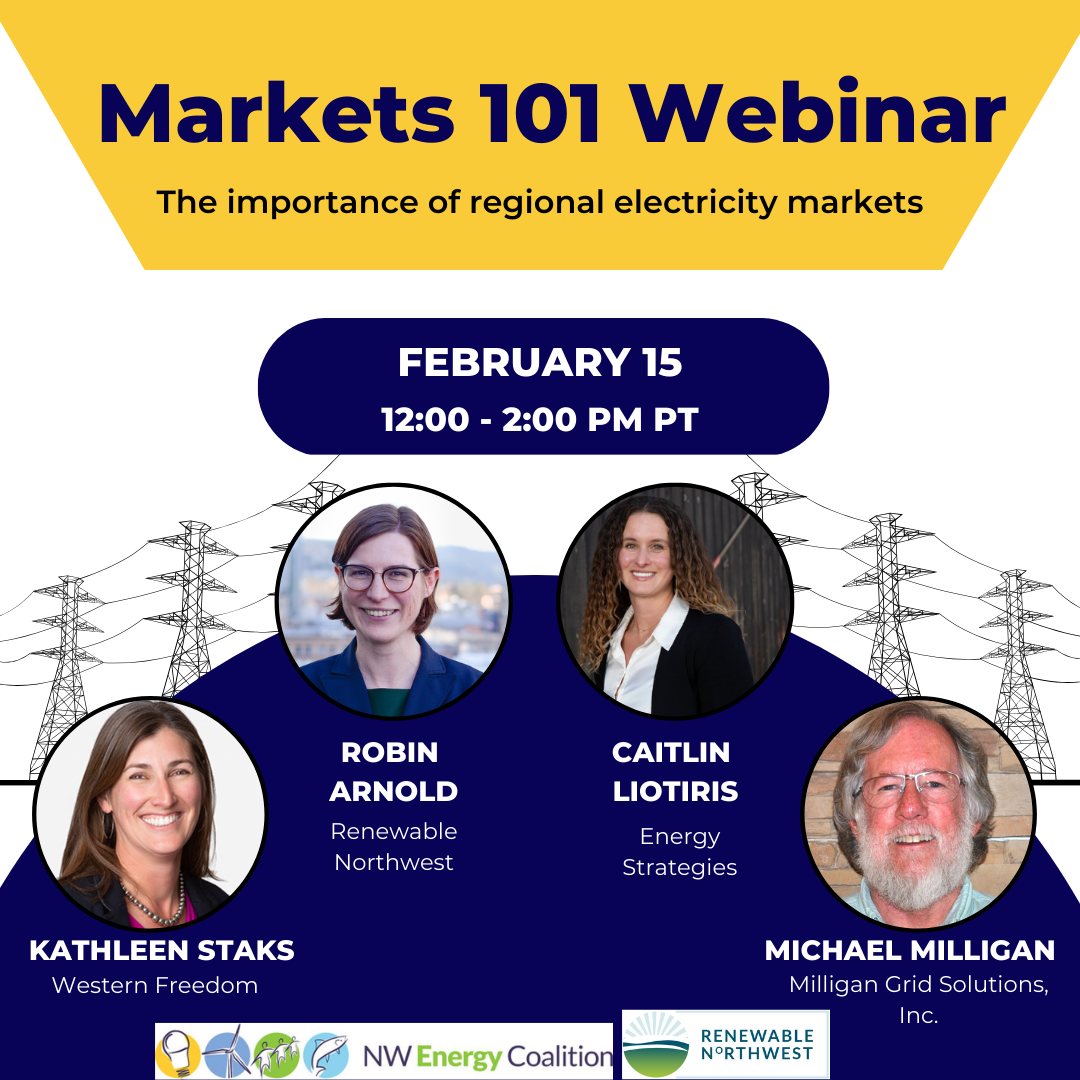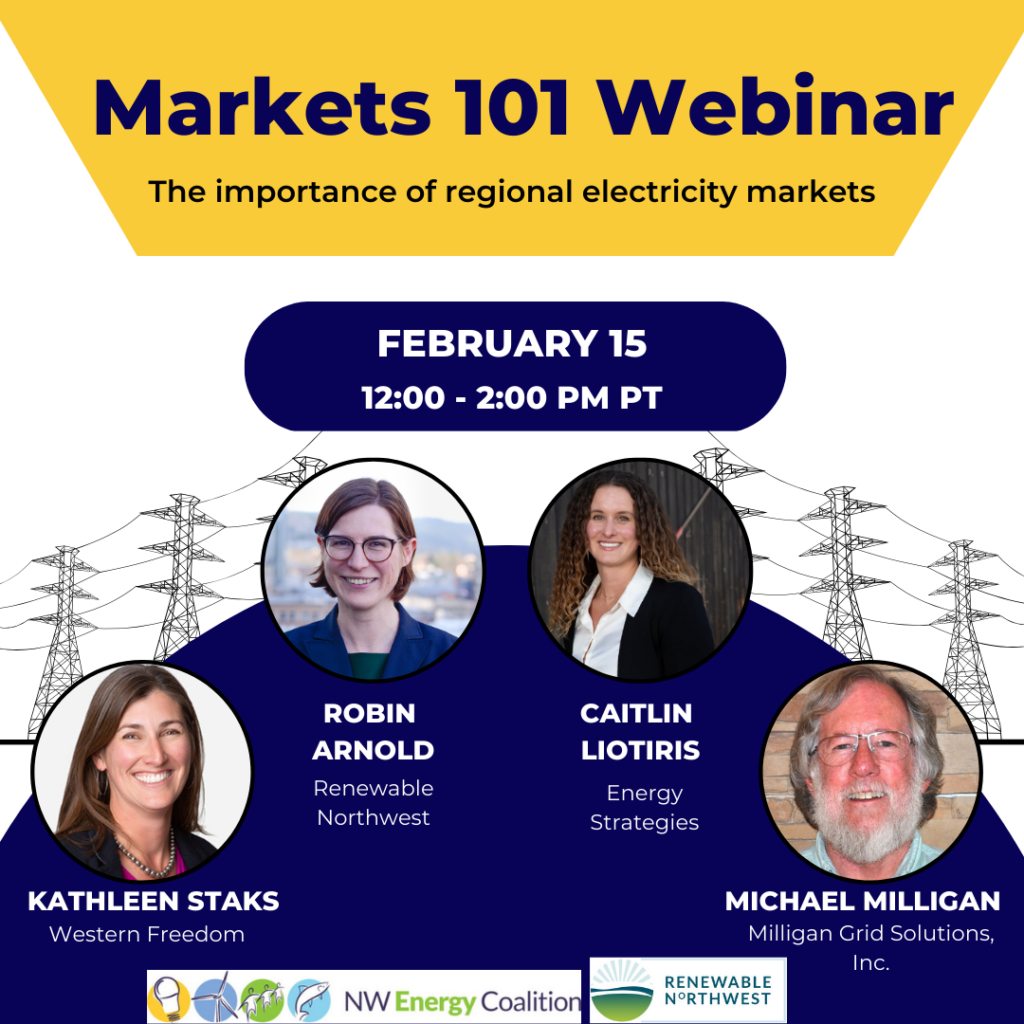 Join NW Energy Coalition and Renewable Northwest for a virtual 101 discussion about the importance of regional electricity markets. At a high level, expert panelists will give an overview of why markets are important for:
Meeting clean energy goals
Ensuring energy system reliability
Creating new career opportunities
Keeping electricity rates affordable
With several market options on the table and negotiations ongoing, the Northwest has never been so close to creating a regional market. Now is the perfect time to learn why electricity markets are an important piece of a clean, equitable, and affordable energy system.
This is an introduction level 101 webinar accessible for all. During our 2023 Spring Conference, we will have a follow-up session to dive into the details a bit more.
You can view a recording of the webinar and accompanying slides here.