Ben Otto reviews this year's Idaho climate change summit
"Safeguarding Idaho's Economy in a Changing Climate" is a wide-ranging two-day summit, that took place on November 16th and 17th in four cities around the state.  The conference is designed to explore market-based solutions for safeguarding Idaho's economy, health, landscape and lifestyle.  The themes discussed at this year's conference included: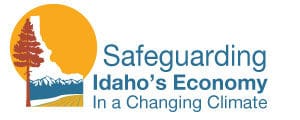 Economic Cost of Climate Change
Risks and Impacts Idaho Overview
Drought and Increased Water Temperature
Wildfire
Health and Quality of Life
Innovative Solutions by Industrial Leaders
New Ventures and Economic Opportunities
In this Wild Idaho! podcast, Idaho Conservation League representative and NW Energy Coalition board president, Ben Otto, discusses the summit and the rapid evolution of views regarding climate change in Idaho.