Advancing energy efficiency during the COVID-19 crisis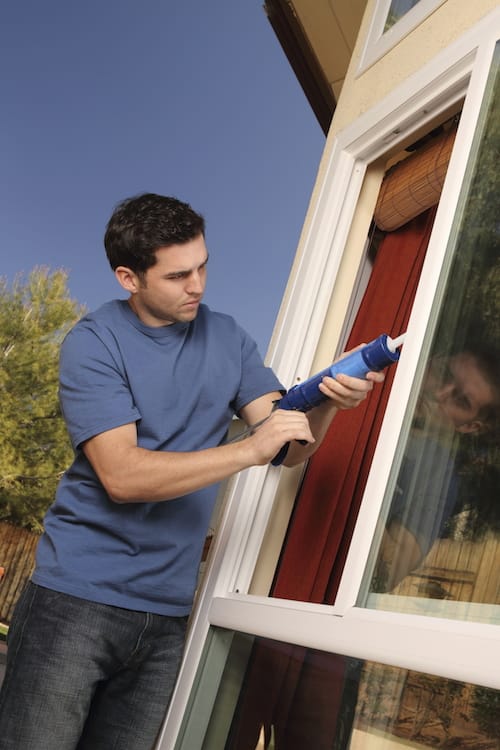 A new analysis finds that, in March, the economic crisis associated with the coronavirus pandemic resulted in over 106,000 workers who are employed by clean energy businesses such as solar installers, wind developers, and energy efficiency-related businesses, losing their jobs. Layoffs continued in April and could eventually number more than 500,000, or about 15% of the nation's 3.4 million clean energy workers. The energy efficiency sector — lighting, HVAC (Heating Ventilation & Air Conditioning), insulation, and construction workers — is the hardest hit, absorbing almost two-thirds of clean energy job losses.
The pull-back in energy efficiency also hurts in other ways. In addition to providing tremendous economic benefits, investments in energy efficiency reduce carbon emissions, keep utility bills affordable, reduce air and water pollution, and make homes and workplaces healthier and more comfortable. In fact, studies show that health care costs go down substantially when homes, schools, and workplaces get energy efficiency retrofits. But, the in-person nature of energy efficiency work makes it challenging under the current stay-at-home restrictions. 
In an effort to find solutions that might allow some energy efficiency work to continue during the crisis, the Coalition reached out to utility members and partners in the region to hear how they are adapting to the crisis and working with efficiency program implementers to keep programming as strong as possible in the long-term. We found that utilities are quickly pivoting to enable their programs to serve customers safely even as residential energy use increases during the crisis, business realities change, and energy efficiency workers worry about their health and their next paycheck. 
In the Northwest, where Stay at Home orders are causing people to spend more time at home and make greater use of lights, appliances, devices and heating systems:
Many utilities, such as

Portland General Electric

, 

Avista

, and the 

Energy Trust of Oregon

provide DIY tips for reducing energy use and making homes more comfortable. 

 

Utilities are also promoting self-installed products, such as smart thermostats, that can result in big energy savings. This month, Snohomish PUD is offering special pricing in their online marketplace. 

 

Some utilities are providing energy savings kits, which usually include high efficiency lightbulbs, smart power strips, and other easy to use technologies. The Energy Trust of Oregon is working closely with its utilities and community action agencies to increase distribution of these kits in the community and especially among lower income households.

 
In addition, with many commercial facilities shuttered, Puget Sound Energy is providing tips to small business customers for operating unoccupied facilities safely. Other utilities, like Avista, are reaching out directly to small businesses to discuss short-term opportunities.  
Utilities we spoke with are also aware of the economic impact that the slow-down in on-site work is having on their trade allies, contractor partners, and community action agencies. To help them complete in-progress projects, many utilities are simplifying paperwork requirements or exploring alternate verification methods, such as virtual walk-throughs. Where possible, some utilities are approving projects that can be done while adhering to physical distancing guidelines. And many are developing marketing ideas, enhanced incentives, and pre-approval mechanisms that can create a pipeline of efficiency projects once physical distancing restrictions are lifted. 
While most work is on hold, many industry training programs are moving to virtual spaces, such as Bonneville Power Administration's Trade Ally Network NW, which is offering free webinars on emerging technologies. 
Other parts of the country also offer best practice examples. The Michigan Public Service Commission has directed its staff to work with utilities and stakeholders to identify potential impacts of COVID-19 on energy savings targets and develop recommendations to mitigate impacts and ensure program continuity, particularly for low- and moderate-income households. And in California, the Public Utilities Commission has directed its regulated utilities to work with its contractors and offer advance payments where possible. 
 As we move forward out of this crisis, the Coalition will continue working closely with utility partners, regulators, and other stakeholders to understand the ongoing impacts of the COVID-19 pandemic; highlight best practices; emphasize energy efficiency for economic recovery efforts; and, above all, prioritize worker and customer health and safety.