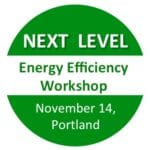 Next Level Energy Efficiency Workshop – November 14, Portland
Next Level Energy Efficiency Workshop
November 14, 2018
The Native American Student Community Center, 710 SW Jackson St, Portland, OR 97201
Produced by the NW Energy Coalition & The Affiliated Tribes of Northwest Indians
In the Northwest's clean energy economy, energy efficiency drives the lion's share of commerce, employment, and greenhouse gas reductions. The Next Level Energy Efficiency Workshop will explore how we can make EE work even harder.
Starting with an overview of energy efficiency contributions to the Northwest's electric system, economy, our health, and the environment, the workshop will examine how we can tackle financial and workforce challenges in the public, commercial, and residential sectors to increase energy efficiency investment and the benefits it yields. And we'll learn how home-based energy efficiency measures are improving air quality and contributing to the health of kids and families in tribal communities.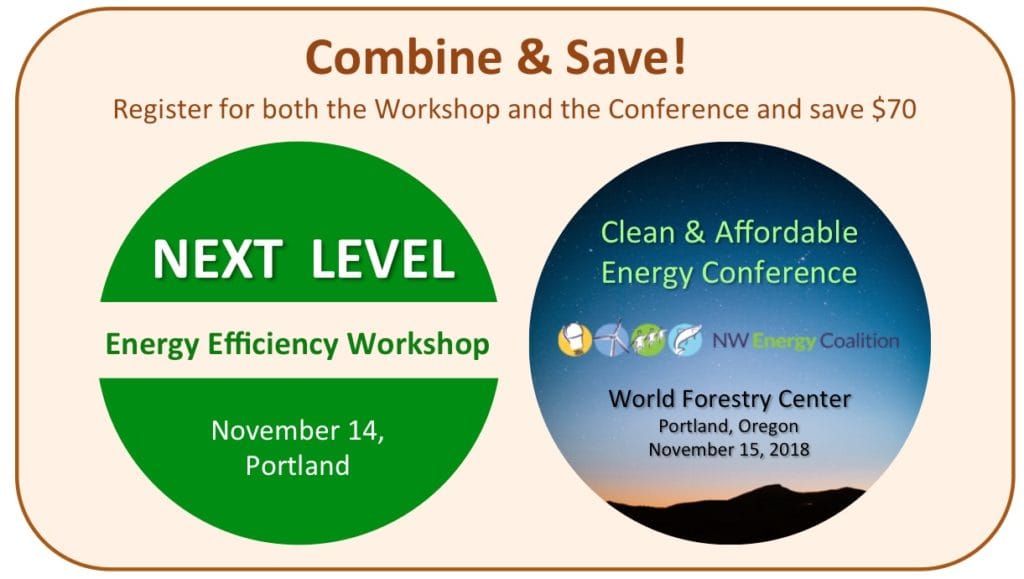 Planning and development professionals, builders, energy efficiency service providers, property and business owners, and policymakers will engage in discussions about the latest and most innovative approaches for bringing energy efficiency to homes, buildings, and campuses. You'll hear about some of the Northwest's most exciting EE projects from the people, companies, and organizations that are developing them.
Representatives from the Energy Trust of Oregon, Ameresco, McKinstry, the Opportunity Council, and others will lead sessions on:
— New trends in contract designs for public entities
— Successful approaches to energy efficiency in multi-family affordable housing
— Financing approaches for residential energy efficiency– Energy efficiency financing for commercial buildings
— The Tribal Healthy Homes Network initiative that develops healthy, sustainable, and safe housing in tribal communities
— Growing a local demand-side services workforce
Please consider attending and please share word of the workshop with colleagues who might also be interested. The workshop will be a great place to connect with energy efficiency service providers, policymakers, state and local government representatives, tribal representatives, and community advocates.
Agenda