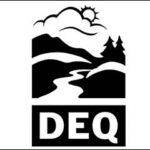 Clean Air Oregon: 4 public hearings – Dec. 2-14
Members of the public have until Dec. 22 to submit comments
Portland, OR—Portland— State air quality regulators and health experts will hold informational meetings and hearings this Saturday in Portland and next week in Eugene and Salem on draft Cleaner Air Oregon rules.
The meetings, which are open to the public, are scheduled at the following locations:
• Portland: Saturday, Dec. 2, 10 a.m. to 3 p.m., Oregon Convention Center, 777 NE Martin Luther King Jr Blvd.
• Eugene: Thursday, Dec. 7, 5:30-8 p.m., Oregon Department of Environmental Quality, Willamette Conference Room, 165 E. 7th Ave.
• Salem: Friday, Dec. 8, 9-11 a.m., Department of State Lands building, 775 Summer St. NE, Suite 100. This meeting is in conjunction with the Environmental Justice Task Force.
• The Dalles: Thursday, Dec. 14, 5:30 to 7:30 p.m. – Columbia Gorge Community College – The Dalles campus, 400 East Scenic Drive
Register to give a 3-5 minute public comment hearing on Saturday, Dec. 2 in Portland. Select a half-hour timeslot between 10 a.m. and 3 p.m. Your name will be called during the timeslot you've selected. Sign up at: https://www.eventbrite.com/e/cleaner-air-oregon-pu…
Register to give a comment at the Eugene hearing at: https://www.eventbrite.com/e/cleaner-air-oregon-eu…
At the meetings, staff from the Oregon Department of Environmental Quality and the Oregon Health Authority will provide information and take formal public comments on proposed new rules to regulate industrial air toxics and reduce the impact these pollutants have on the health of Oregonians.
The proposed Cleaner Air Oregon rules would set health risk limits on pollutants that industrial facilities emit so that neighbors and vulnerable people (such as children) are protected from potentially harmful levels of exposure.
The Cleaner Air Oregon rule-making process was launched by Governor Kate Brown in April 2016, after communities around the state raised concerns about their exposure to potentially harmful heavy metals, chemicals and other pollutants from factories and other industrial sources.
The proposed Cleaner Air Oregon rules would close gaps in the state's existing air quality rules that can create health risks for families and communities. Oregon's current rules are based on federal law. These rules can allow industrial facilities to release potentially harmful amounts of air toxics, but still operate within legal requirements. Washington, California and 22 other states have closed these gaps by adopting health risk limits on industrial pollutants. The proposed Cleaner Air Oregon rules build on the lessons learned from other states.
The Cleaner Air Oregon rules have been drafted to provide businesses with predictable and flexible air quality rules so Oregon industries can remain competitive in a global economy. The rules would focus on the highest risk sources first. They would have limited impact on low-risk businesses and small businesses. They would allow flexibility for companies faced with financial hardships and provide more time to meet the rules' standards.
The rules were developed by the state based on input from national experts and a 23-member advisory committee of Oregonians, which included scientists, physicians, community representatives, large and small business owners, local health officials, labor representatives, environmental justice advocates and others.
Meetings have already taken place in Medford, Coos Bay, Corvallis, Pendleton and Portland.
Members of the public have until Dec. 22 to submit comments. Submit comments online at the Cleaner Air Oregon website (http://cleanerair.oregon.gov), or at upcoming public hearings.
Additional information:
Cleaner Air Oregon website: http://cleanerair.oregon.gov/
# # #
Contacts: Robb Cowie, Oregon Health Authority, 503-421-7684, robb.cowie@state.or.us
Katherine Benenati, Oregon Department of Environmental Quality, 541-686-7997, benenati.katherine@deq.state.or.us