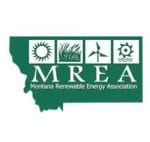 Montana Clean Energy Fair – Bozeman, August 11
Join the Montana Renewable Energy Association for its 8th Annual Montana Clean Energy Fair on Saturday, August 11, 2018 from 9a-4p at the Gallatin County Fairgrounds (901 N. Black Ave.) in Bozeman, MT!
The fair will include workshops on solar, wind, electric vehicles, energy efficiency, and other clean energy technologies; exhibits by clean energy businesses; and an electric car show. Plus there will be food vendors and kids' activities including a bouncy castle, solar ovens, and model solar car races.
Interested in learning more about who you'll have the opportunity to engage with on August 11? Read more from our latest series, "Who You'll Meet at the Fair"!
>> RSVP on Facebook and invite your friends! <<
Quick links: Workshop Schedule  |  Kids Activities Schedule  |  Online Sponsor and Vendor Registration  |  Sponsors