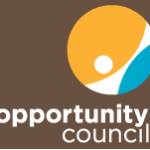 The Energy Project seeks legal and consulting assistance for low-income energy programs
The Opportunity Council is soliciting letters of interest and statements of qualifications from consulting and/or legal firms to conduct work for The Energy Project through December 31, 2018.
The Energy Project is a collaborative initiative between the Washington Community Action Partnership and the State of Washington Department of Commerce that strives to improve affordable access to home energy services for low-income households across Washington since 1993.
A summary of the services needed follows.  Click this link for details and the application.  The due date is December 22:
BRIEF SCOPE OF SERVICES
Low-Income Energy Policy Consulting Services:
• The contractor will consult with TEP on utility energy rate cases, mergers, tariff proceedings, or other leveraging activities to benefit the project and its goals and objectives.
• The contractor will perform research as necessary, networking with other stakeholders locally, statewide, regionally and nationally as necessary to further the goals of the project.
• The contractor will help educate decision-makers and other stakeholders regarding the project, its strategic goals and work plan.
• The contractor will work with the Energy Project to provide energy related capacity building and training to the members of the Washington State Community Action Partnership
• The contractor will help coordinate and participate in strategic planning and implement related 2 of 5
actions to further the goals and objectives of TEP
• The contractor will attend the Energy Project Steering Committee meetings, assist with the agenda and facilitation, and serve as a resource for the group and work with the Energy Project Director to provide reports including project achievements, funding secured and budget updates
Legal Services
• The contractor shall work with the TEP to file necessary petitions, testimony, exhibits, etc., related to utility general rate cases, and/or other agreed upon proceedings before the Washington Utilities and Transportation Commission, in particular rate cases, mergers, tariff filings, policies, rulings, investigations or other proceedings potentially affecting home energy services and related consumer protections for low-income households, or the provision of utility bill assistance or energy efficiency services by Washington's LIHEAP and/or WAP sub grantees.
• The contractor shall collaborate with TEP to develop strategies and implement related actions to further the goals and objectives of The Energy Project.
• The contractor shall undertake research as necessary to develop legal strategy or investigate positions useful to TEP's goals, including discussions with other parties.
• At The TEP's request, the contractor shall attend strategy meetings pertaining to TEP business.
• To the extent possible and mutually agreeable the contractor shall provide legal assistance on other low-income energy service related matters, as needed.