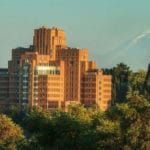 Northwest Energy Resiliency Summit – June 12, 2018 in Seattle
Join Smart Grid Northwest, along with our community across our region, at the 2018 Northwest Energy Resiliency Summit.
At this unique one-day meeting, you will participate in keynote presentations, panel discussions and working sessions focused on helping regional stakeholders to develop resiliency solutions for energy systems in our region: Washington, Oregon, Idaho and BC. This event will dig deep into some our most critical topics: developing microgrids at critical facilities, preparing for cyber resiliency, asset monitoring, rapid restoration, all-hazard resilience, and finding metrics for tracking and quantifying resiliency efforts.