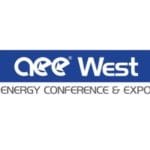 AEE West Energy Conference & Expo — June 24-25, Seattle
Learn The Latest Energy Management Strategies. Explore Energy Efficient Products, Solutions, and Services.
The Association of Energy Engineers invites you to join commercial, industrial, and governmental energy professionals from the West Coast and Northwest regions of the United States to attend AEE West – Energy Conference and Expo. The area is home to leaders in the fields of sustainable energy generation, conservation, and efficiency, green building technologies. Attendees are seeking to learn about key energy issues, energy-efficient solutions, new energy initiatives, and developments in clean energy technologies.