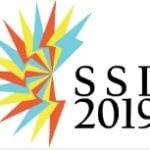 ACEEE Summer Study on Energy Efficiency in Industry — August 12-15, Portland
"Inspiring Action for a Sustainable Future."  The theme wraps around the cycle of empowering people, establishing policy, enhancing processes, enabling action all towards inspiring a sustainable industrial future.  While the cycle continues, it begins and ends with people who are committed to industrial efficiency.  And what better place to conduct the study than Portland, Oregon a community that is knit together around a sustainable energy future?
Likely participants
Energy efficiency program administrators, evaluators, and contractors; public utility commission and consumer counselor staff members, corporate energy managers and government relations professionals; professionals in the utility sector with responsibilities for efficiency programs, resource planning, regulatory compliance and government relations; energy efficiency solution providers; state energy office officials; energy management firms; and energy efficiency advocacy organizations.
Click here to view a list of organizations that participated in 2017's Summer Study Industry conference