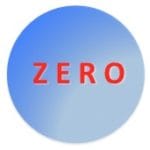 Zero Energy Ready Oregon (ZERO) Celebration, June 14, Portland
(Admission is free)
The ZERO 2018 Rooftop Deck Celebration is a gathering in support of a new coalition working to advance zero energy standards in Oregon.
In late 2017, Zero Energy Ready Oregon (ZERO) was formed to advance zero energy buildings as a strategy to reduce the impact of climate change in Oregon. The purpose is to help ensure that by 2030, Oregon buildings will be built to zero energy ready standards or better.
This year's rooftop celebration, catered by White Pepper, will showcase current members and celebrate successes so far.
Current ZERO members include Climate Solutions, Earth Advantage, International Living Future Institute, New Buildings Institute, NW Energy Coalition, Zero Energy Project, A&R Solar, Birdsmouth Construction, City of Portland, Green Hammer, Passive House NW, SIGA, City of Ashland, Energy Trust of Oregon.
Time:  Thursday, June 14, 2018 from 4:30 PM to 9:00 PM (PDT)
Location:  Earth Advantage, 623 Southwest Oak Street #300, Portland, OR 97205