Clean & Affordable Energy Conference on April 25th in Missoula. Register today!
Join the NW Energy Coalition for our Spring 2018 NW Clean & Affordable Energy Conference on April 25th, 2018!
Today's most important energy topics will be addressed, including
– How renewables can benefit from the western energy market transformation
– How customers and communities can command a stronger voice in the making of energy choices
Where: Holiday Inn Missoula Downtown
The NW Energy Coalition's Membership Meeting will occur from 8:30-10:30 a.m., with the main conference starting at 11:00 a.m. and going until 5:00 p.m.
Breakfast and lunch will be provided to all attendees.
Sponsored by: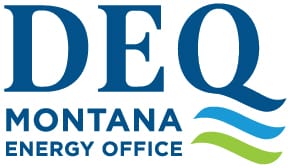 We will have a reception the evening before the conference: April 24th, 5 p.m. – 7 p.m. at the Holiday Inn Missoula Downtown.
AGENDA:
11:00 – 11:15  Welcome
11:15 – 12:15  Keynote speaker: John Prescott – Member of the Governing Body of the Western Energy Imbalance Market (WEIM)
Member Prescott will address how organized markets can enhance the value of renewable energy resources.
The WEIM is an organized market that utilizes a five-minute energy trading platform to enhance grid reliability and generate economic benefits for participating electric utilities in eight western states and the province of British Columbia.
12:15 – 1:15  Lunch
1:15 – 2:45  Panel 1: Amplifying consumer voices in the making of energy choices
Individuals and communities have vital interests in rapidly evolving utility rate designs, resource plans, and customer programs. This discussion will explore how all customers can command a voice commensurate with their interests, particularly communities who are highly impacted by these issues: communities of color, tribes, rural communities, and communities experiencing lower incomes.

Moderator: Oriana Magnera, NW Energy Coalition
Bob Nelson, Montana Consumer Counsel
Jim Morton, Human Resource Council, District XI
Lawrence Jace Killsback, President of the Northern Cheyenne Tribe
Natalie Meyer, City of Bozeman – Sustainability Division
2:45 – 3:15  Break
3:15 – 4:45  Panel 2: Montana Renewables' Big Opportunity in Western Power Markets
Market integration and emerging products and services are creating great opportunities for large-scale renewable energy projects. How can we take advantage of these opportunities? How can transmission challenges be overcome? How will continued market integration increase demand for existing and new renewables?
Moderator: Brian Fadie, Montana Environmental Information Center
Brian Altman, Bonneville Power Administration
Brian Lipscomb, Energy Keepers
Jeff Fox, Renewable Northwest
Michael Cressner, Orion Renewable Energy Group
4:45 – 5:00  Closing