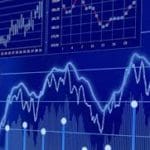 Northwest Wholesale Power Markets Conference — May 15, Portland
Third Annual Northwest Wholesale Power Markets Conference:
Transition in Progress
Wednesday, May 15, 2019
University Place Hotel & Conference Center, Portland
Sponsored by CJB Energy Economics and:

OVERVIEW
NewsData and CJB Energy Economics will present the 3rd annual Northwest Wholesale Power Markets Conference, coming May 15 to Portland.
Join energy-industry colleagues, to enhance your understanding of regional power markets, including current conditions, evolutionary forces, trends and future prospects.
This year's event is subtitled "Transition in Progress," recognizing that many changes affecting power markets are shifting from discussion to implementation. In other words, the future is arriving.
Specifically, a number of significant developments underway are likely to reshape the regional power system, including:
Proposed major legislation under consideration in both Washington (clean-energy standard) and Oregon (cap and trade) would further decarbonize those states' electric systems.
Major coal-fired plants are retiring, starting in 2020 with the closures of Boardman in Oregon and one unit of Centralia in Washington. Nearly 3,000 megawatts of coal-fired capacity serving Northwest loads are currently planned for retirement by 2025.
As those coal units cease to operate, policies and plans indicate more natural gas, renewables, energy efficiency and energy-storage technologies will fill the emerging gaps.
With the demise of coal plants and rise of variable renewables, attention is growing on how to maintain regional resource adequacy and system reliability.
The Western EIM continues to expand, and California ISO is exploring day-ahead market enhancements. Meanwhile, the prospect of a regionwide grid operator has stalled but not disappeared.
Natural gas and power prices on the wholesale market continue to be relatively low.
Overall electricity demand is flattening, although with pockets of local growth.
As these and other developments unfold, this year's Northwest Wholesale Power Markets conference will take an integrated look at key topics, shown below on the agenda.
The conference will feature top-notch speakers including leading analysts and thought leaders from around the Northwest and beyond (names to be added soon). In addition to opportunities to gain information and insights from panelists, the conference will offer audience participation/questions and networking.
For questions or more information, please contact Mark Ohrenschall, Publisher/Editor-in-Chief, NewsData (marko@newsdata.com; 206-285-4848 x. 204); or Charlie Black, principal of CJB Energy Economics (cjbenergy@msn.com; 425-765-3321).
Cost: $400 for NewsData subscribers (individual or organization); $450 for non-NewsData subscribers; four or more people from the same NewsData-subscribing organization may attend for $275 for the fourth and each subsequent attendee; four or more people from the same non-NewsData-subscribing organization may attend for $300 for the fourth and each subsequent attendee; NGO/Educational Rate: $275.