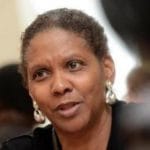 Advancing equity in clean energy solutions discussion — Jan 18, Seattle
Emerald Cities Collaborative is hosting a lunchtime discussion in downtown Seattle about our evolving energy system and how we can make sure that all communities share in the benefits of the transition to clean, renewable energy.
When: Thursday, January 18, 12-1:30p
Where: Seattle Central Library, 1000 4th Ave, Seattle, WA 98104
Energy Democracy: Advancing Equity in Clean Energy Solutions
While the utility monopoly model still currently dominates our energy system, the shift toward decentralized, distributed, and locally owned energy production – energy democracy – is growing and gaining momentum as a political, economic, and social movement. Energy democracy has also opened new spaces for collaboration between the environmental movement and movements for social and economic justice to promote solutions to climate change, and economic exclusion and exploitation. Especially in the current political environment, energy democracy is a powerful tool for taking back power, both literally and figuratively, to shape a community's energy future with important environmental and economic implications.
Join Island Press author and CEO of Emerald Cities Collaborative Denise Fairchild for a conversation about her new book, Energy Democracy: Advancing Equity in Clean Energy Solutions and how to build the movement for energy democracy. Dr. Fairchild will bring a national and policy context with case studies from around the country and the larger implications of this social, political, and economic movement. Steve Gelb, Emerald Cities' Seattle Director will discuss local work to link greening our cities with advancing equity through initiatives that promote economic inclusion and environmental and social justice.